KCR puts Oppn conclave on hold after Delhi visit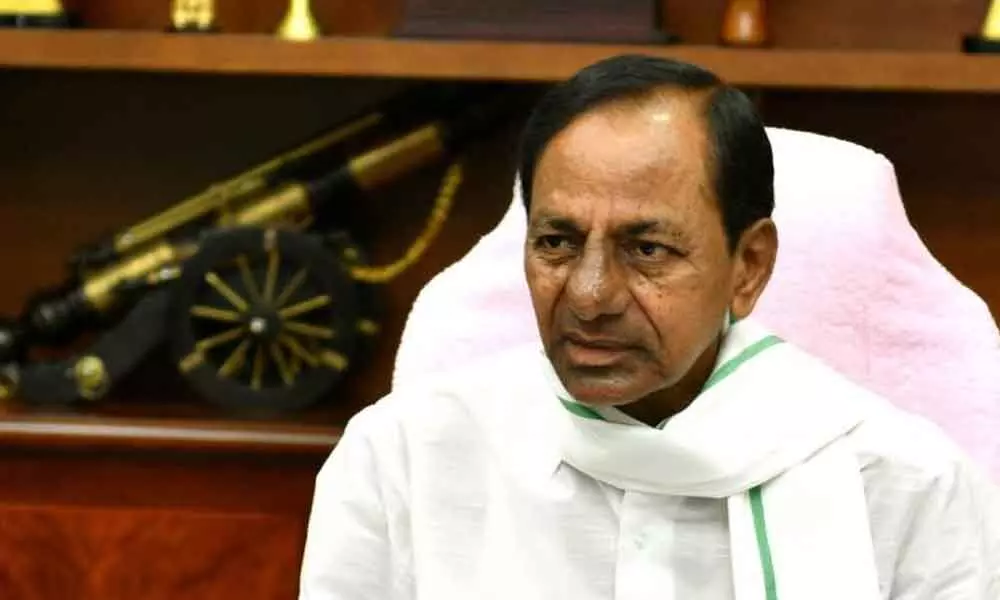 Highlights
Will TRS soften its stand against the BJP? This is the speculation which is making rounds in the political circles
Hyderabad: Will TRS soften its stand against the BJP? This is the speculation which is making rounds in the political circles. It is also learnt that Chief Minister K Chandrasekhar Rao, who recently announced that he would hold a conclave of non-BJP non-Congress parties to work out a strategy during second half of December to take on the Centre, is contemplating to go slow.
Top political sources said that the TRS chief is not in a hurry to go all out against the Centre which is holding a series of meetings with the representatives of farming community to address their demands mainly providing MSP (minimum support price) to the agriculture produce. The Centre has also shown inclination to go in for more amendments if need be. The amendments will be brought before the Parliament in January when the Budget session begins. The Chief Minister, sources say, wants to wait and watch what decisions the Centre takes before taking a final decision on holding the conclave.
Following his meeting with Prime Minister Narendra Modi during his recent Delhi visit where Modi is learnt to have explained the Centre's analysis of the new farm laws and why they were required, the Chief Minister is said to be seeking expert opinion to understand the impact of the new laws on the Telangana State in particular and the country in general.
Meanwhile, KCR is said to be analysing the reasons for sudden political surge of BJP in the state. The Chief Minister, party sources say, wants to ensure that TRS wins majority seats in Warangal and Khammam municipal corporation elections. It also has to face the by-election in Nagarjuna Sagar. All these elections have now assumed greater importance and the pink party is in no mood to give any space for the BJP. Hence, KCR is said to have put the issue of uniting non-BJP and non-Congress parties on the backburner for the present.