KTR reminds Amit Shah about Mahatma's appreciation of Hyderabadi culture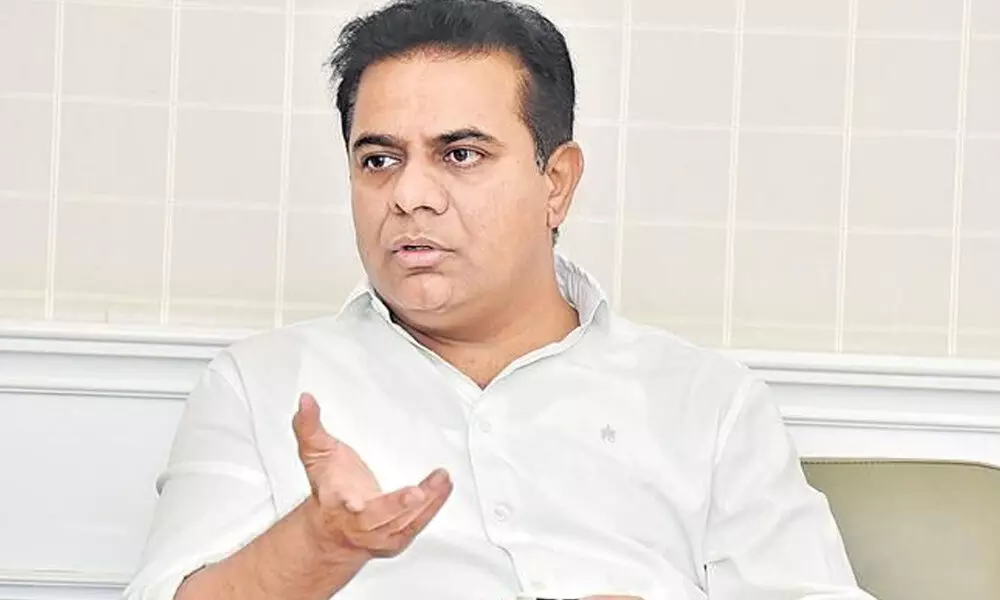 Highlights
It's unfortunate that a flood of leaders from different parts of the country, including Union Home Minister Amit Shah had come to Hyderabad for campaign in GHMC elections and have been talking what they like without knowing the facts
It's unfortunate that a flood of leaders from different parts of the country, including Union Home Minister Amit Shah had come to Hyderabad for campaign in GHMC elections and have been talking what they like without knowing the facts. Amit Shah during his road show said that Bharatiya Janata Party (BJP) is going to "free" Hyderabad from the "Nawab, Nizam culture" and create a "mini-India here and make Hyderabad IT Hub".
The Union Minister should know the facts before making such comments, the TRS working president K T Rama Rao said. KTR said that "Amit Shah should know that a person who came from his own state Gujarat, Mahatma Gandhi said that Hyderabad had a culture of Ganga-Jamuni Tehzeeb. There is no Nizami culture here. " He also wondered what IT Hub Shah was talking about? Hyderabad has already become a major IT Hub. How did Amazon, Apple and other companies came to Hyderabad and who brought them? They did not come because of Modi or BJP. They came because of the progressive government of Telangana.
The BJP, he said, had done nothing for Hyderabad during the last six years. On the other hand it is the BJP government which cancelled the ITIR project sanctioned by the UPA government. The NDA government's decision had adversely affected the interests of the youth and deprived them of job opportunities, he said. In a road show at Patigadda, KTR said the BJP talks of developing Hyderabad but on the other side it was killing public sector units by going in for disinvestment of BSNL, LIC and Railways. They do not want people to live together in peace. Raising the campaign pitch, KTR said, "Two new cartoons have come into the market. One promised to give vehicles free to the flood-affected persons. When asked how he would get their vehicles back, he said through insurance cover. Are you an insurance agent or a party president? he asked.
Referring to the comments of MIM leader Akbaruddin Owaisi who said that the PV and NTR Ghats should be demolished, KTR said he is another crazy person, cartoon number two.
TRS talks of laying roads and preserving lakes. "Our's is constructive talk while their nature is destructive. Don't give Hyderabad to these mental religious persons. Only TRS led by KCR can ensure development," KTR said.