Location of uranium spots before drilling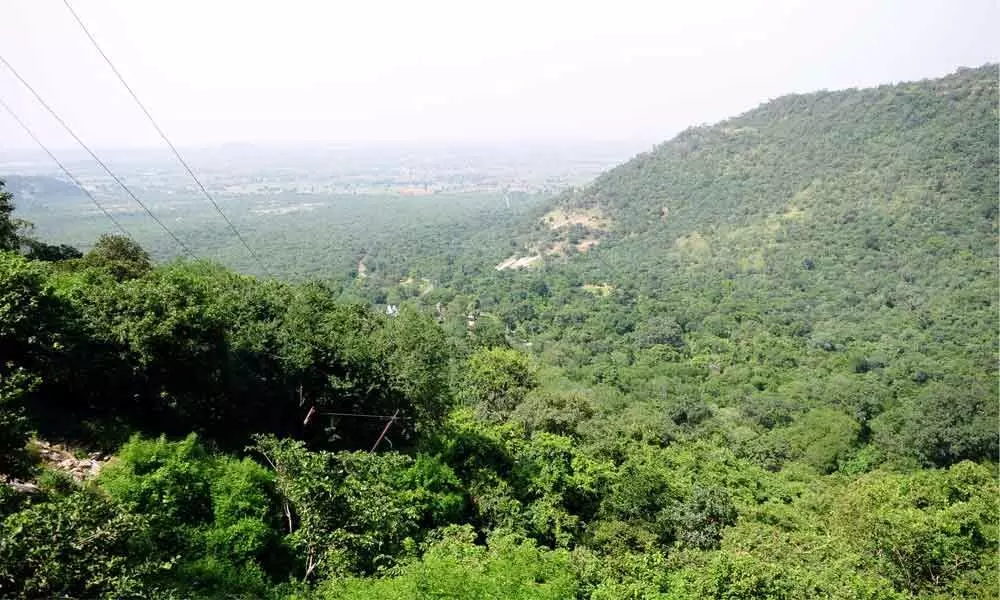 Highlights
Forest Department to take up study with Atomic Minerals Directorate for Exploration and Research in Amrabad forests
Hyderabad: Amidst growing uproar against mining in Nallamala forests for uranium, Telangana State Forest Department (TSFD) is all set to send an invitation to the Atomic Minerals Directorate for Exploration and Research for a joint field inspection for drilling boreholes in the Amrabad forest areas to test the availability of uranium.
The Directorate had earlier applied for permission from the TSFD to carry out testing in the Amrabad forest areas to figure out the availability of the uranium and its quality.
For this, the Central agency wanted to drill about 4,000 boreholes in an area in about 82 square kilometres in Amrabad and Padara mandals.
Speaking to The Hans India, a senior forest official said that the directorate has re-submitted the application to the state government and assured to observe the compliance of the stipulations which were imposed by the TSFD while giving in-principal approval.
Further, as per the Forest department's filed staff, the area falling under the Nallamala forests part of Telangana cannot be reached without the jungle clearance.
"As far as we know, it is impossible to reach the drilling points that the directorate has mentioned vaguely in its revised proposal. The best way to show that they cannot fulfil the conditions under the existing laws is to conduct a joint field inspection," the official said.
The officials feel that even if the directorate manages to get forest clearance and other clearances, the area is inaccessible and the exercise it proposes to take up is not possible.
If it has to go ahead with the exploration another hurdle is that it needs approvals from 48 village Gram Sabhas.
Andhra Pradesh officials had also made inquiries as parts of the forest area falls under their jurisdiction. This assumes importance in the backdrop of a growing uproar of pollution from the Tummalapalle Uranium Project of the Uranium Corporation of India Limited (UCIL) in Kadapa district.
A TSFD official pointed out that the project's proposed site is located in the Nallamala forest areas in the upper reaches of the Krishna river falling in Telangana.
Pollution at the upper reaches will have an impact on the drinking and irrigation water of the river to Guntur, Vijayawada and its new capital city Amaravati and Krishna delta.