Mega recruitment after promotions drive: Telangana Government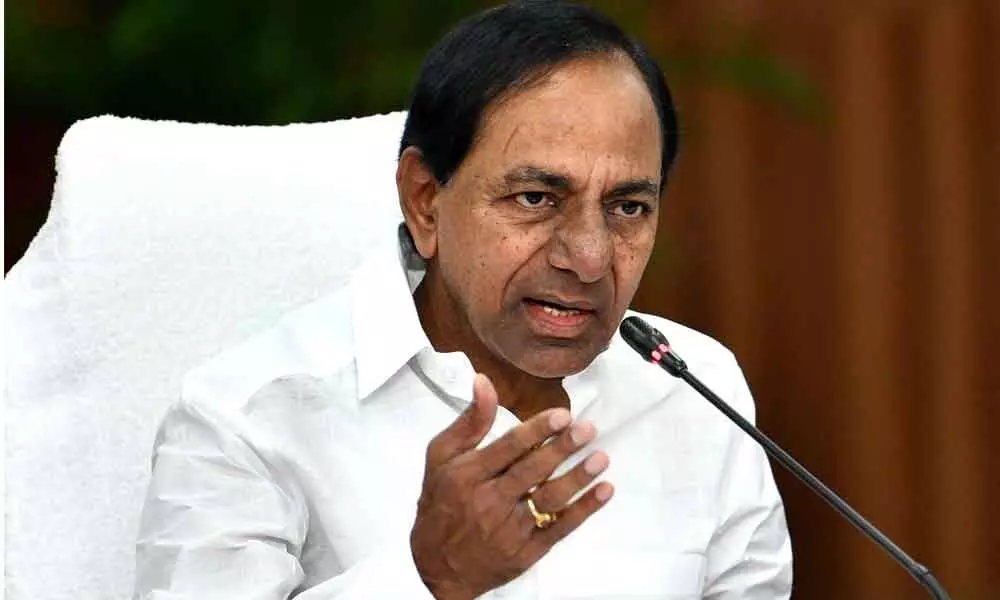 Highlights
All vacancies in the State government departments would be filled at one go as the government on Monday decided to issue a big notification only after completing the process of promotions to the eligible officials in all departments
Hyderabad: All vacancies in the State government departments would be filled at one go as the government on Monday decided to issue a big notification only after completing the process of promotions to the eligible officials in all departments.
Chief Minister K Chandrashekar Rao on Monday reviewed the progress in the promotion of the employees taken up by the government recently. He instructed the officials to ensure every eligible official would get promotion. He wanted the Departmental Promotion Committee (DPC) to take all parameters into consideration in the finalisation of the promotion list. After the completion of promotion lists, the government would finalise the total number of vacancies and issue notification for recruitment of all posts.
The CM told Collectors to prepare and submit reports about the vacancies district wise. He also instructed that within a week all the postings under the compassionate grounds should be completed.
In view of the fast-spreading Bird Flu scare in the country , the CM asked Chief Secretary Somesh Kumar to organise a meeting on Tuesday on the precautionary measures to be taken.
On Haritha Haram programme, the CM said mentioned Forest Survey of India report stated that there was 3.67 per cent increase in greenery in the state for the past three years due to Haritha Haram. He said the Timber smuggling should be totally eradicated and stringent acts would be used against the smugglers. He said Urban Forest Blocks are being developed at 90 places and wanted forest areas near the urban areas should be developed as the Urban Parks.