Nine years on TS irrigation sector traversing high-growth path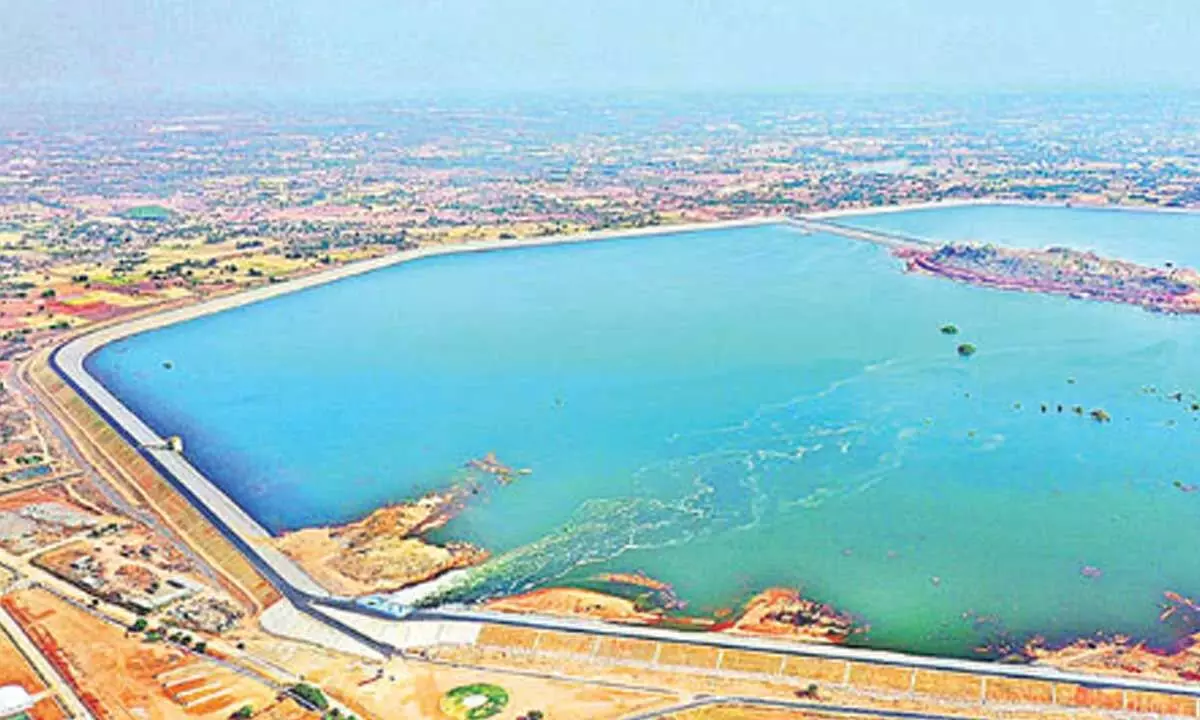 Highlights
World's largest Kaleshwaram lift irrigation scheme has been completed within three years
For the first time in the history of the Sriramsagar project, Godavari water is reaching the Kakatiya canal end lands
The government is completing projects on Krishna river
Hyderabad: In the nine years the vital Irrigation sector witnessed a big transformation in the State. The Telangana region has faced acute irrigation water crisis in the erstwhile united Andhra Pradesh. Today, the State is blessed with abundant water for irrigation with the completion of the long pending projects and also taking up new projects.
Chief Minister K Chandrashekar Rao introduced reforms in the irrigation sector and also executed re-engineering and re-design of projects efficiently. World's largest Kaleshwaram lift irrigation scheme has been completed within three years.
Until then, even 90 tmcft from the Godavari could not be fully utilised. The progress made it possible to reach the level of using more than 400 tmcft at the maximum.
For the first time in the history of the Sriramsagar project, Godavari water is reaching the Kakatiya canal end lands. On the other hand, the government is completing projects on Krishna river. In Palamuru district, four projects have been made available and more than eight lakh acres is being irrigated. As many as 50,250 acres have been irrigated by Koilsagar. 3.85 lakh acres have come to life through the Kalwakurti lift scheme. 2.03 lakh acres are being irrigated through Rajiv Bhima and another two lakh acres under Nettempadu.
With Kaleshwaram, the drought area has been flooded with water. Crops are grown in barren lands. Cultivated area has almost doubled. In 2014-15, Yasangi and monsoon combined area under cultivation was 1.31 crore acres, which increased to 2.09 crore acres in 2022-23. Horticultural crops are grown in 15-20 lakh acres additionally every year.
Expenditure by the erstwhile government on Telangana projects in ten years from 2004 to 2014 was only Rs.38,405.2 crore. In nine years from 2014 to 2023, the amount spent by the government on projects was Rs.1.69 lakh crore. The percentage of cultivated area increase in the country in 75 years was 7.7, whereas the area increase in Telangana in nine years was 117%. The average groundwater level rise in nine years was 4.14 metres.
The pending projects completed by the government in seven years are: Kalvakurthi, Rajeev Bhima, Nettempadu, Koilsagar, Mid Manair, Singuru Canals, Ellampalli, Kinnerasani, Palemvagu, KumrabhimmattadiVagu, Neelvai, Jagannathpur.
All information about pump houses, reservoirs, canals, ponds, rainfall details, river inflow, groundwater condition is available at one place. It includes the necessary technical knowledge to estimate the amount of water coming into rivers and water released downstream. Efforts made by the government to keep lands wet with water streams have been fruitful. Officials said Telangana irrigation sector would be more extensive and the reservoirs abundant.