Nizamabad: PDSU demands action against corporate schools, colleges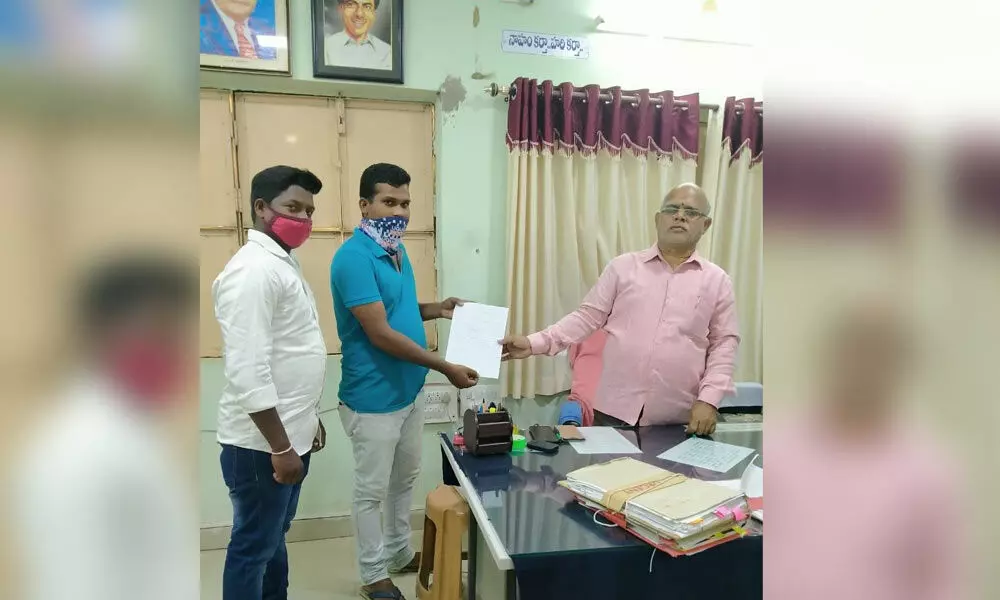 Highlights
PDSU district vice-president Jannarapu Rajeshwar has demanded stringent action to be taken against corporate educational institutions, which are charging high fees in the name of online classes. He submitted a memorandum to the DEO here on Friday
Nizamabad: PDSU district vice-president Jannarapu Rajeshwar has demanded stringent action to be taken against corporate educational institutions, which are charging high fees in the name of online classes. He submitted a memorandum to the DEO here on Friday.
Speaking on the occasion, Rajeshwar said though there are no clear directions from the government about online classes and its fees, private educational institutions in Nizamabad are exploiting students and parents in the name of online classes.
The education mafia is pressuring parents to pay fees despite most of the parents are in severe financial troubles due to coronavirus. He alleged that private school management are forcing the parents to buy tabs and mobile phones for their wards to attend online classes.
Rajeshwar demanded that the government should take action against such educational institutions and to cancel licenses also.