People shut doors on outsiders in Khammam villages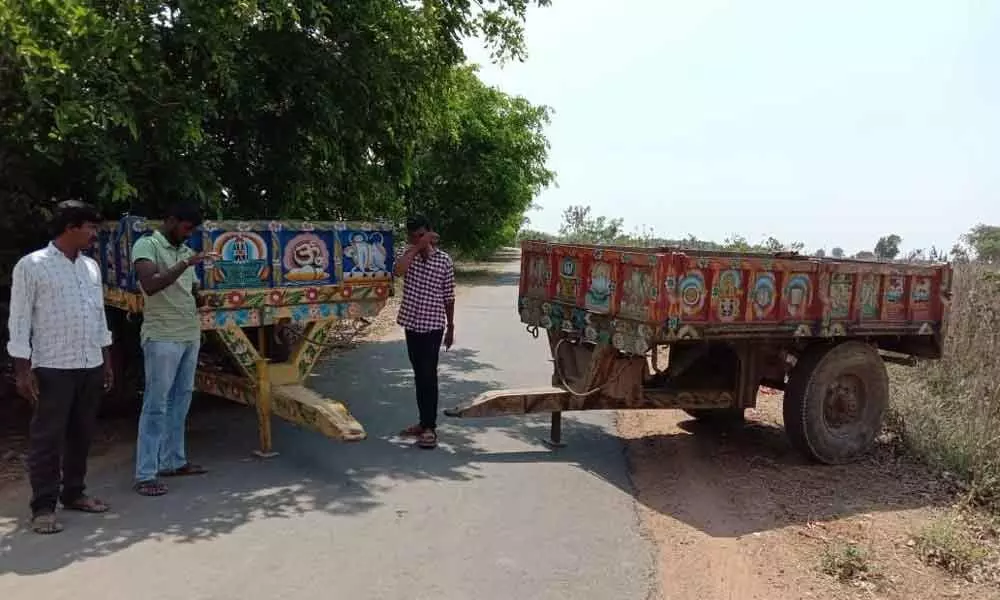 Highlights
Villagers dig up trenches in villages so that outsiders do not enter
Khammam: The people in erstwhile Khammam district are following the State lockdown very seriously. The tribal people are neither coming out not allowing people into their village these days.
In some villages the people have closed the entry and exit points of villages. They did not allow the outsiders from other villages due to the Covid-19 outbreak.
The residents of Vepagunta village in Raghunadha mandal closed the entry point of the village with logs and tractor. On the other hand, in the villages which are very close to Andhra Pradesh and Chattisgarh States people have dug up trenches at the entry points so the outsiders could not enter their village.
In Narayanpuram village of Dhammpet mandal the villages made trenches. Similarly, in Raghavapuram village of Chintakani mandal people also closed their borders.
Speaking to the media, a villager P Ramu said due to panic of Covid -19 the village people had taken the decision to allow not a single outsider in the village.
With the support of all villagers they dug up the trenches in the entry point of the village.
The youth of the Vepgunta closed the village entry points.