Scribes oppose Centre's policies in Khammam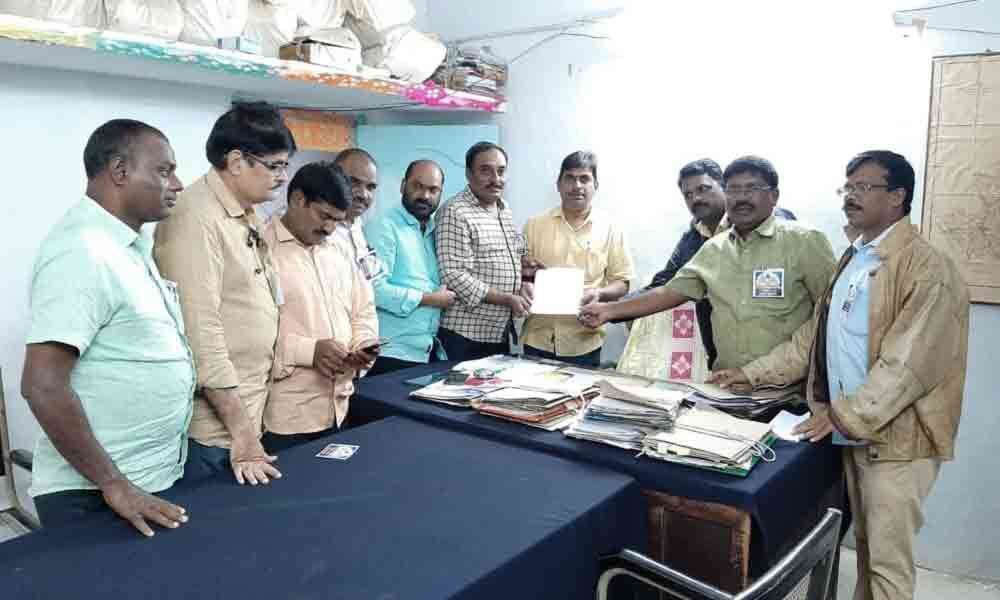 Highlights
TUWJ representatives submit a memorandum to Assistant Commissioner of Labour department
Khammam: The representatives of Telangana State Union of Working Journalists (TUWJ) affiliated to Indian Working Journalists (IJU) submitted a memorandum to Assistant Commissioner of Labour Department A Jay Prakash here in Khammam on Friday.

Before submitting the memorandum, a meeting was conducted by the Union representatives at the Press Club. Speaking on the occasion, Union State vice-president K Ramnarayana opposed the Central Government's policies with regard to journalists.
He also appealed to the government to not to compare journalists with industrial employees.
He demanded to implement same work and same pay policies all over the country besides withdrawing the Amendment of Labour Act-2019 immediately.
Union representatives N Venkat Rao, SK Kadhar, Ravindra Seshu, V Venkateswarlu, Mateti Venu Gopal, Y Venkateswara Rao, K Gopi, Madhav, Janardhana Chary, T Murali, M Papa Rao, A Srinivas, U Srinivas and A Apparao called on the Assistant Commissioner of the Labour department.