Telangana Government goes into fire-fighting mode: String of measures to combat corona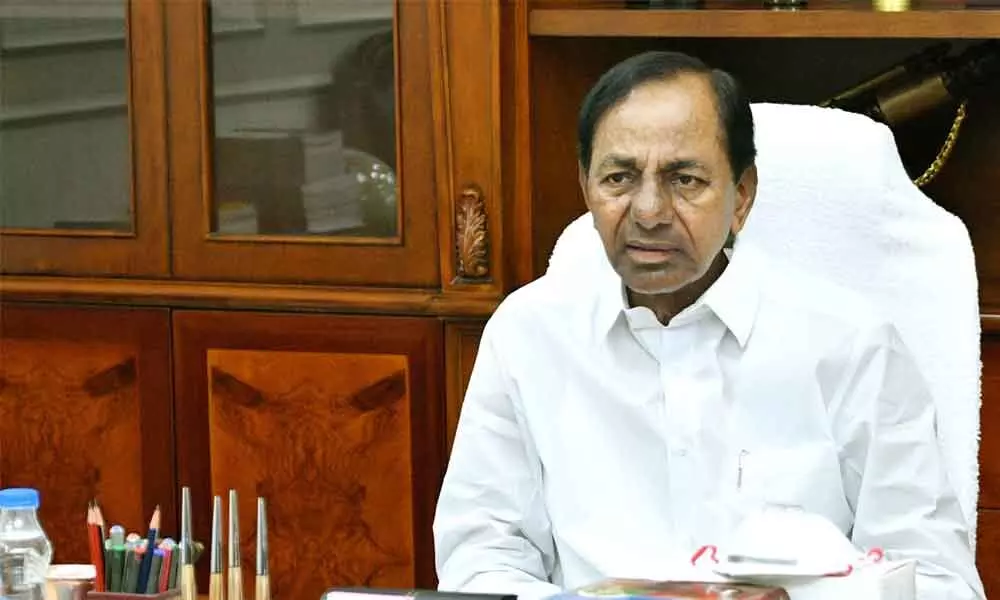 Highlights
Direct recruitment of doctors who completed PG
This will add additional 1,200 doctors' posts
200 vacant posts in PHCs to be filled
UGC pays scales for doctors in teaching hospitals
10% incentive to continue to all Covid warriors
Hyderabad: In its bid to contain the surge in corona cases in the State, the Telangana Government has finalised certain measures to strengthen the medical infrastructure.
After a meeting with the Health Minister and senior officials on Friday, Chief Minister K Chandrashekar Rao announced that all doctors who had completed their postgraduation would be taken into government service directly. This would help in getting an additional 1,200 doctors.
The government will fill 200 vacant posts of doctors in PHCs (Primary Health Care) and implement UGC pay scales to all doctors in teaching hospitals and continuation of 10 per cent incentive to all frontline workers in the Medical and Health department, sanitation workers and police during the corona pandemic.
Another major decision taken was to additionally allocate Rs 100 crore to the general budget to take up urgent measures to contain the virus and to provide treatment. The fund will be kept with Medical and Health Minister E Rajendar and Chief Secretary.
It was also decided to pay salaries to the newly-appointed nurses on par with the old counterparts and enhanced the retirement limit for those working in the Ayush department to 65 years from present 58.
He instructed the officials to keep injection vials of Remdesivir, Tocilizumab and Favilavir tablets in large quantities and give them free of cost to the needy and ensure that there was no medicine shortage.
The Chief Minister also warned of stern action if any private hospital created artificial scarcity of beds and appealed to the people to utilise the medical facility in government hospitals for corona treatment. Private hospitals were instructed to display the availability of beds and furnish information to the government from time to time.
Appealing people to stop any fear or anxiety over coronavirus, the CM asserted those having symptoms of coronavirus need not go to the private hospitals and spend huge amounts for treatment.
Required medical treatment for the virus was very much available in the government hospitals. Best treatment is being given in the Government Hospitals based on the guidelines issued by the ICMR, he said.
He also denied that there was any shortage of infrastructure in Gandhi and TIMS hospitals, KCR said 3,000 beds are ready with oxygen supply facilitates in Hyderabad alone. All over the State, 5,000 beds were kept ready with the oxygen supply facility.
In all 10,000 beds and 1,500 ventilators are kept ready exclusively for the corona patients. PPE kits and N95 masks are available in lakhs. The government doctors and staff are well equipped to treat any number of patients.