Telangana: Kanti Velugu reaches out to 1.6 cr people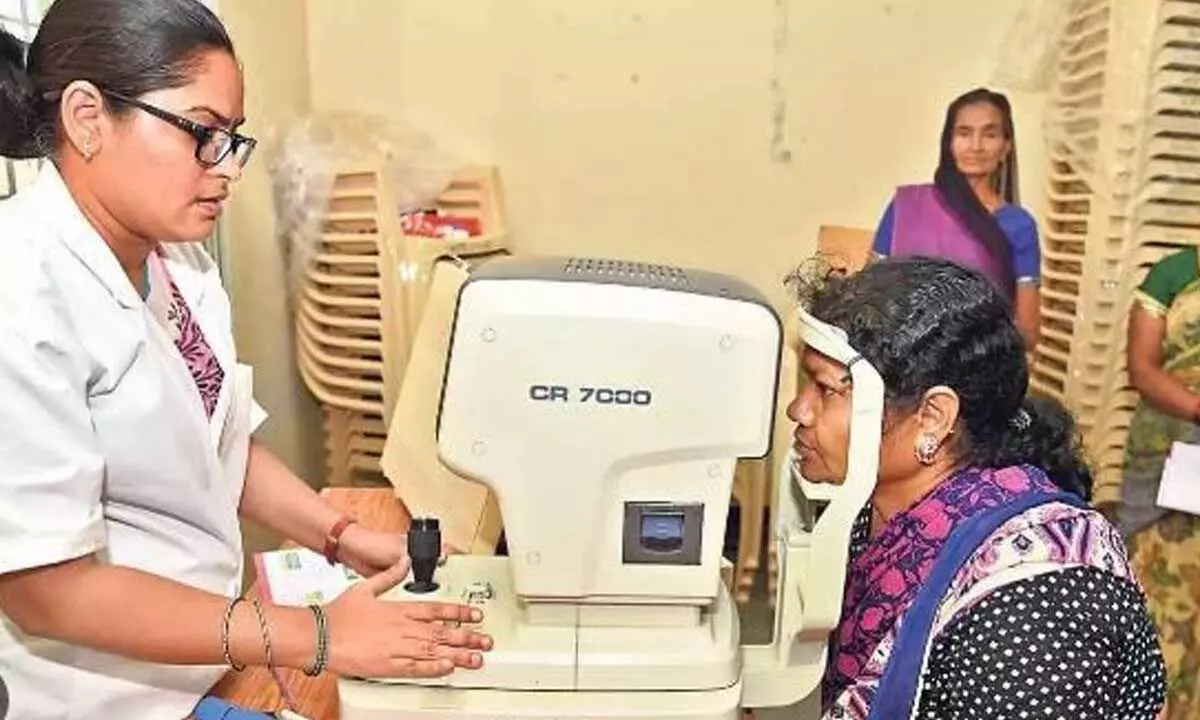 Highlights
1,60,89,744 people has undergone eye screening tests so far
22,44,267 visually impaired people have been identified and were provided spectacles and medicines free of cost
Hyderabad: The "Kanti Velugu" scheme has drawn big results in the cure of eye related ailments. 1,60,89,744 people has undergone eye screening tests so far in the Telangana State.
According to the official figures22,44,267 visually impaired people have been identified and were provided spectacles and medicines free of cost.
75,62,259 males, 85, 06, 175 females and 11,584 transgenders visited the eye screening centers and tested.
The State Government launched Kanti Velguu scheme with an aim not a single person suffers from eye related ailments.
Due to the changed lifestyle and different types of work pressures, people were suffering from vision loss.
The 100 day second phase of Kanti Velugu programme was launched on January 18. 98.11 percent of eye examinations have already been completed.
District Collectors, officials of medical and health department and officials of various departments were working hard to make the programme successful in every district.
Officialssaid that as per the targets set by the government, the eye testing programme is being vigorously implemented throughout the State with advance plans, continuous monitoring, daily reviews, analysis, video conference and meetings, correcting the deficiencies from time to time.