Telugu Akademi to review book on 'T-Movement'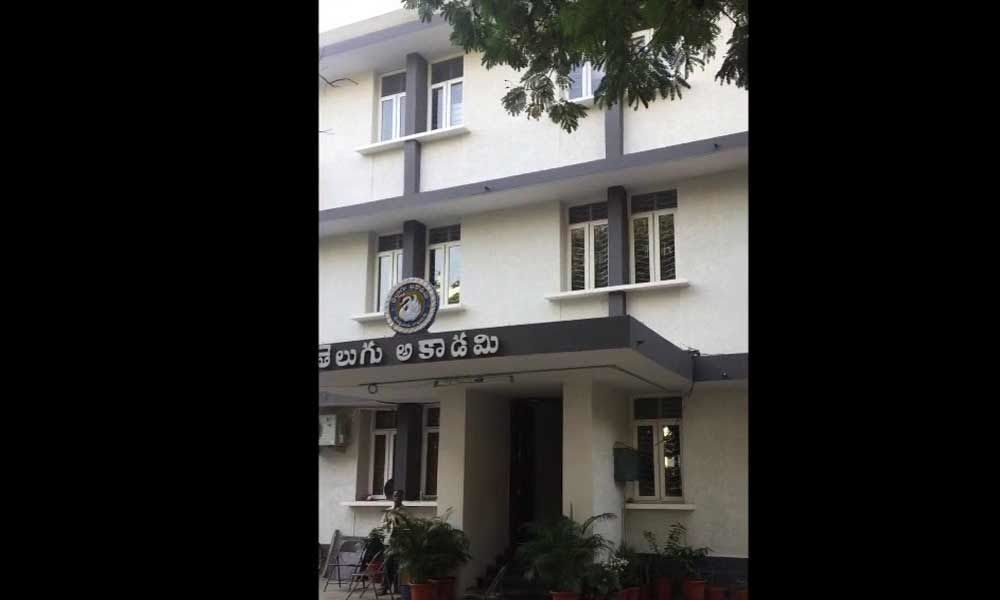 Highlights
When we first read the book, we were shocked to see so many inaccuracies of facts, incurable errors, infelicitous expressions, uncertain narrations, and abundant obscurity - Retd Prof (OU) Adapa Satyanarayana
Hyderabad: The Telugu Akademi has announced the formation of a committee to review the facts and errors in the book 'The Telangana Movement - State formation' (2016) edition.
This is an after-effect of the story 'Howlers alleged in book on Telangana Movement' which was published in pages of The Hans India on February 15 which carried a detailed story alleging inaccuracies of facts, poverty of knowledge and language.
A work which was produced by a state-funded body was accused to be causing avoidable damage to the image of government and wasting money.
The Telugu Akademi prepared, printed and put in circulation books on various subjects in the aftermath of the State formation, however, it was accused for a variety of defect reflecting the ignorance, inaccuracies of facts, poverty of knowledge and language in the above said book.
Adapa Satyanarayana, who is one of the committee members appointed by the Telugu Akademi, said, "When we first read the book, we were shocked to see so many inaccuracies of facts, incurable errors, infelicitous expressions, uncertain narrations, and abundant obscurity.
After the article was published, I suggested the official who was in-charge at the Telugu Akademi to take necessary actions on discontinuing the book as I was already working on a different project with Telugu Akademi it was easy for me to get in touch with the concerned official.
After talking to a couple of experts and taking their opinion we have made a committee including history scholars and aficionados who will review the book and give a detailed page by page report to the Telugu Akademi."
"We can't stop the circulation of books that are already out there, but we can make sure that next editions of books have right facts and conveys a proper history of Telangana state to the readers," added Adapa Satyanarayana.
The rest of the committee members are Ramakrishna Reddy, a retired professor from Ambedkar Open University and T Vivek, a former member of Telangana State Public Service Commission (TSPSC) and secretary of Telangana Council of Historical Research (TCHR).
List of factual errors/ infelicitous expressions/ grammar goof-ups