695 passengers from AP identified in train accident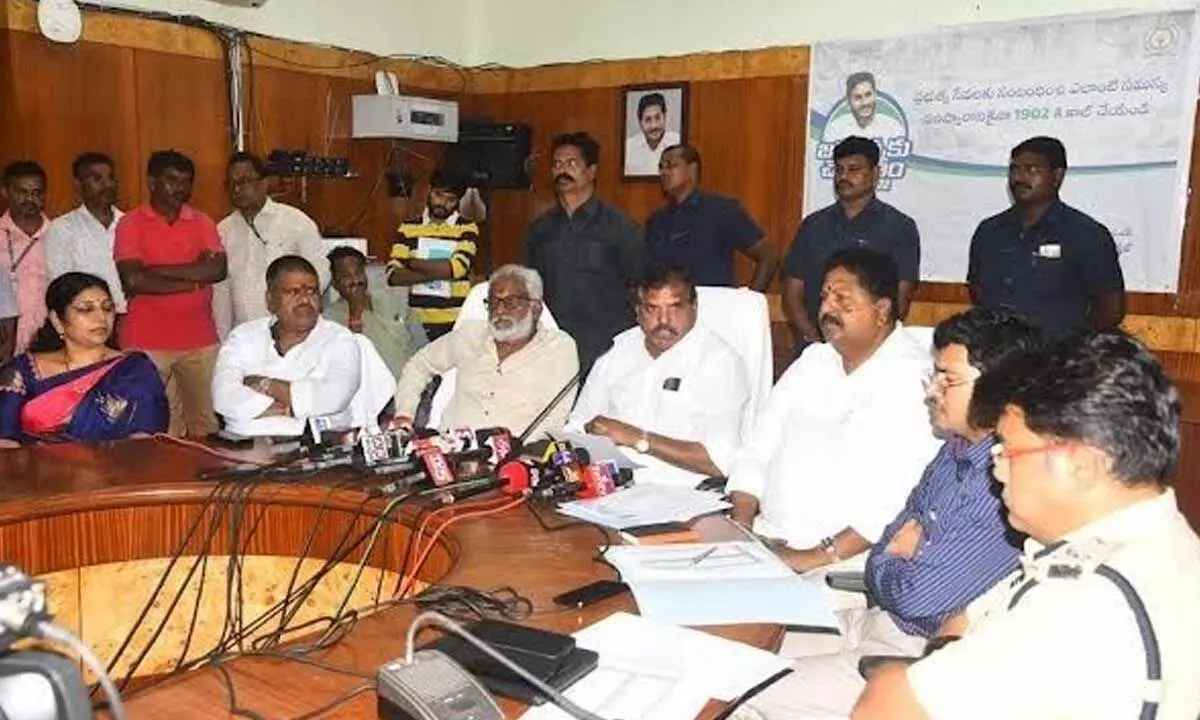 Highlights
Botcha says steps have been taken to bring back the victims to state
According to him, 553 people are said to be safe, 21 received minor injuries and one person suffered severe injuries
92 passengers confirmed that they did not board the train, while the details of 29 other passengers are yet to be traced
Visakhapatnam: Education minister Botcha Satyanarayana said steps have been taken to bring the injured and victims of the triple train accident safely back.
Briefing the media here on Sunday along with civil supplies minister Karumuri Venkata Nageswara Rao, TTD chairman Y V Subba Reddy, district collector A Mallikarjuna, police commissioner C M Trivikrama Varma, MLA M Srinivasa Rao, MLC Varudhu Kalyani, the minister stated that control rooms have been set up in all collectorates and are continuously monitored to provide assistance to the victims. He said that full measures have been taken to support better treatment to the injured.
The minister said a total of 695 passengers were identified, including 484 passengers travelling from Andhra Pradesh in Coromandel express and 211 in Yesvantpur superfast express.
He said that 553 people are said to be safe, 21 people received minor injuries and one person suffered severe injuries.
Similarly, 92 passengers confirmed that they did not board the train, while the details of 29 other passengers are yet to be traced.
Satyanarayana said 309 passengers had to get down in Visakhapatnam, 31 people in Rajamahendravaram, nine in Eluru and 135 in Vijayawada from Coromandel express.
As many as 211 passengers were travelling in Yesvantpur express. Of them, 33 passengers were from Visakhapatnam, three from Rajamahendravaram, one from Eluru, 41 from Vijayawada, eight from Bapatla and Tenali, two from Guntur, 11 from Ongole and three from Nellore and 107 from Tirupati.
Meanwhile, 20 injured passengers are being treated at King George Hospital, two at Seven Hills hospital and one at INS Kalyani Hospital.
Later, Satyanarayana handed over a cheque of Rs 30,000 to a passenger U Satyam on behalf of the state government for meeting transportation expenses of seven victims who escaped from the train accident and reached Visakhapatnam.