90 percent beneficiaries want Andhra Pradesh government to build houses: CMO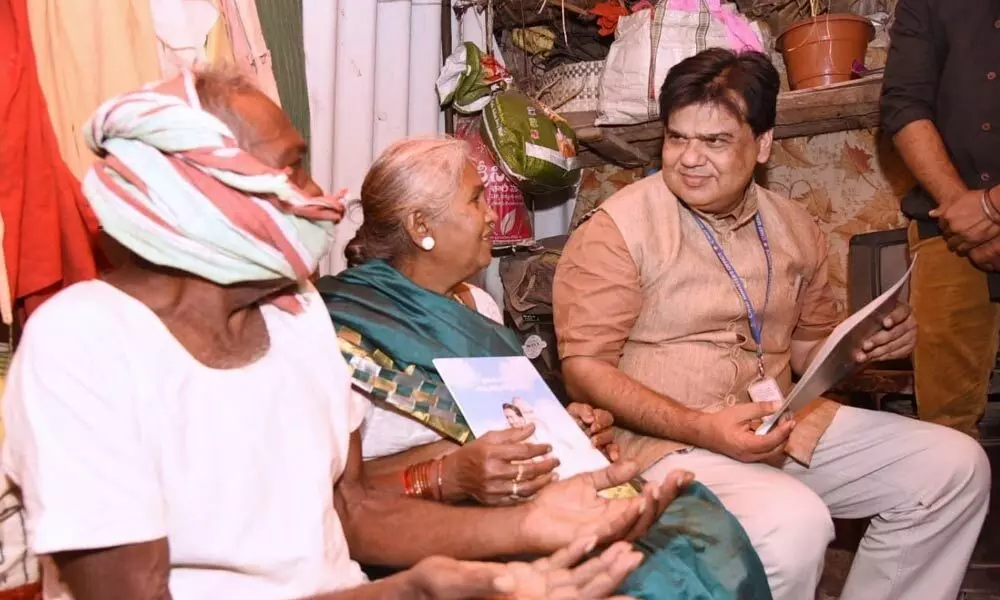 Highlights
Chief Minister's Office Principal Secretary Praveen Prakash said that every house, provided by the state government to the homeless poor will be provided with water connection, approach roads, internal roads, toilets, electricity, drain and other infrastructure facilities in all the YSR Jagananna Colonies in the state
Kakinada: Chief Minister's Office Principal Secretary Praveen Prakash said that every house, provided by the state government to the homeless poor will be provided with water connection, approach roads, internal roads, toilets, electricity, drain and other infrastructure facilities in all the YSR Jagananna Colonies in the state. He said that the government aimed at providing sustainability, security and safety.
He said that 90 percent of the beneficiaries used the third option that the government would construct the house for the beneficiaries. He assured that the construction of houses would be completed across the state within the next one-and-a-half years.
Praveen Prakash campaigned at Komaragiri of U Kothapalli mandal and participated in distribution of house site pattas to the beneficiaries in several constituencies. The district officials led by Praveen Prakash went to the houses of beneficiaries and spend some time with them and created awareness on house sites.