Andhra Pradesh Government implementing welfare schemes transparently: Minister Audimulapu Suresh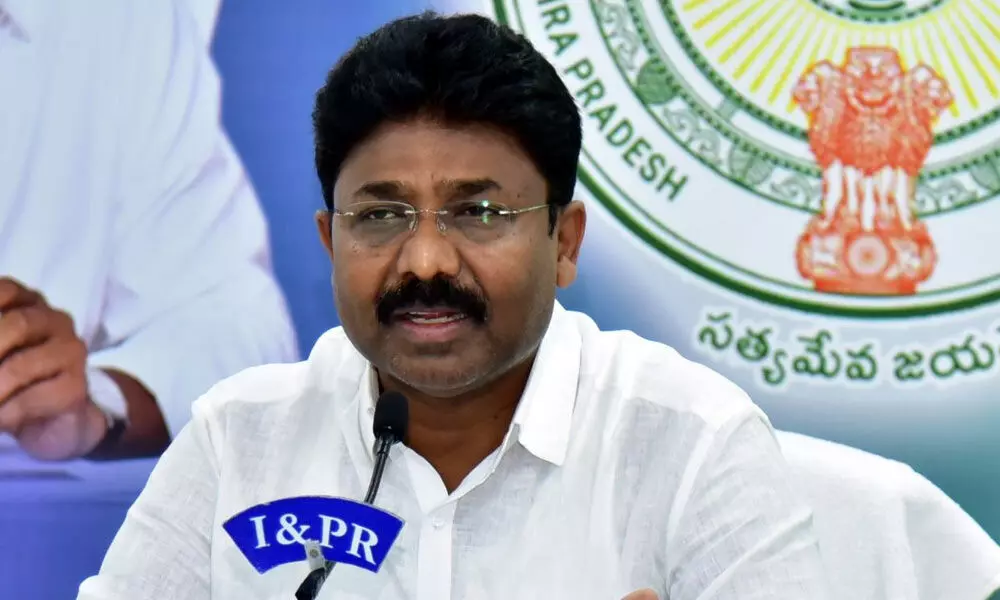 Highlights
Education Minister Dr Audimulapu Suresh on Thursday said that the government is extending benefits of welfare schemes to the people very transparently
Yerragondapalem: Education Minister Dr Audimulapu Suresh on Thursday said that the government is extending benefits of welfare schemes to the people very transparently.

Speaking at the housing plots distribution programme in Dupadu village of Tripurantakam mandal, the Minister said that the government is not considering caste or creed in delivering the welfare schemes and programmes.
He said that his department is developing the 45,000 schools in the State in three phases at the cost of Rs 11,000 crore. He said that the government was focused on women empowerment and distributing housing plots in their names. He advised them to construct their houses by choosing one model from the three options given by the government. He added that they would provide the housing plot in 90 days if the eligible beneficiary applies for it in the future.
Markapuram RDO M Seshireddy, tahsildar Kiran, MPDO Sudarsanam, MEO Naik, YSRCP leaders Alla Anjaneya Reddy, KotlaSubbareddy, Kotireddy, Gopal Reddy, Chinnareddy, and others also participated in the programme.