Andhra Pradesh High Court strikes down GO on colours to government buildings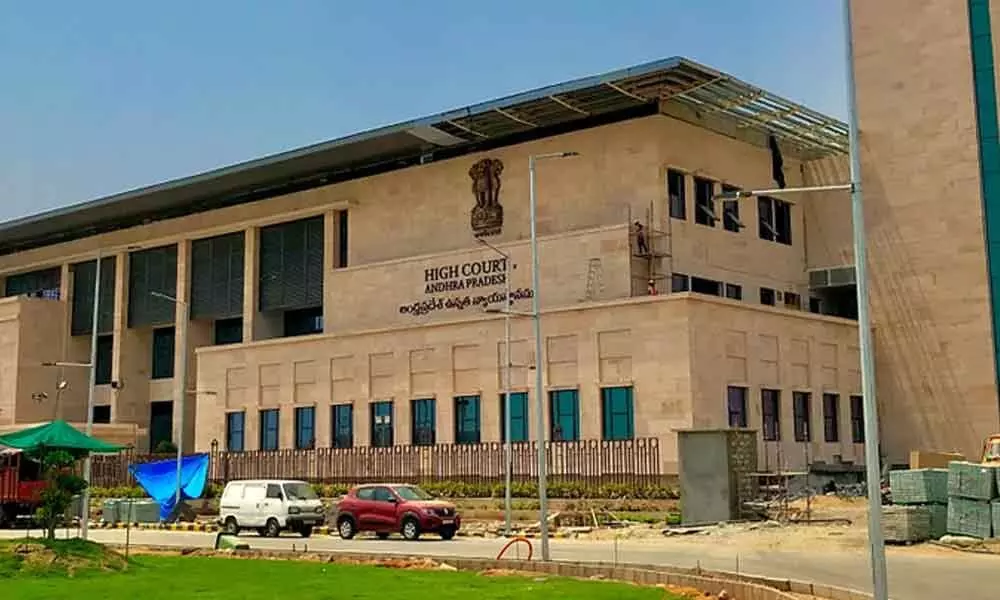 Highlights
Orders contempt proceedings against CS, Secretary (Panchayat Raj)
Nelapadu (Amaravati): A Division Bench of the Andhra Pradesh High Court, comprising Chief Justice Jitendra Kumar Maheswari and Justice Nainala Jayasurya, on Friday cancelled the GO No 623 on party colours to the government buildings.
The Division Bench directed the state government to explain why it had issued the GO 623 even after the Supreme Court and the High Court clearly delivered judgments on party colours to the government buildings.
It may be recalled here that Muppa Venkateswara Rao of Pallapadu village in Guntur district filed a writ petition in the High Court challenging the government order to paint the government buildings with party colours which, he fears, would influence the voters in the forthcoming elections to the local bodies. Subsequently, the High Court suspended the GO on the party colours and asked the state government to form a committee headed by the Chief Secretary to decide the colours to the government buildings. The High Court also suggested to remove the existing colours and paint new colours afresh. The State government preferred to move the Supreme Court, which upheld the High Court judgment.
However, the state government issued the GO No 623 to include additional colours to the government buildings. As per the new GO, the government painted the government buildings with four colours.
Advocate Chintalapati Somayajulu challenged the fresh GO No 623. The state government filing the counter affidavit stated that the fresh colours were not the party colours.
The Division Bench, which reserved the judgment on May 20, delivered the judgment on Friday rejecting the contention of the government that the colours did not resemble party colours.
The High Court issued notices to the Secretary, Panchayat Raj, the Chief Secretary seeking explanation as to why the government issued another GO after the High Court delivered the judgment.
The High Court directed the Registrar to commence contempt of court proceedings against the officials. Chintalapati Somayajulu said that the High Court instructed the government to take a decision on the colours by May 28, otherwise, the contempt of the court proceedings would commence.
Subscribed Failed...
Subscribed Successfully...