Betting in full swing on TDP, YSRCP victory in Visakhapatnam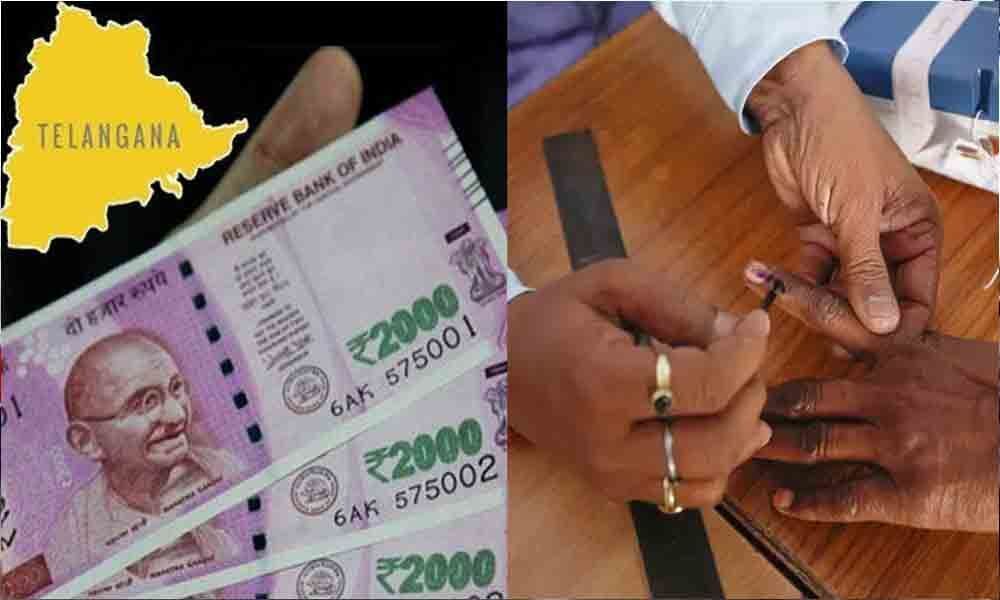 Highlights
1. With counting day May 23 is fast nearing, iscussions and bets are increasing day-by-day over the winning chances of both YSR Congress and TDP
2. Majority people are betting on the winning chances of YSRCP
3. YSRCP leaders offering double amount on their candidate Avanthi Srinivasa Rao's winning chances from Bheemili Assembly constituency
Visakhapatnam: After conclusion of 12th edition of IPL-2019, betting in full swing over the chances of winning of the YSR Congress Party and Telugu Desam Party in the state. The people, particularly from the political and business quarters, are analysing the results by placing high bets. With the counting day May 23 is nearing close, the discussions and bets are increasing day-by-day over the winning chances of both YSR Congress and TDP. The bets are in various types and mainly which party is likely to form government in the state. A large number of students, working class, businessmen, politically influenced persons and women are also participating in the bets.

People are also increasing the bets offering double, triple and more times (Kosu Pandem) on YSRCP. Though the TDP leaders are countering the bets, majority people are betting on YSRCP winning chances.
Leaving aside the bets on parties, some people are betting on individual leaders winning chances. The Jana Sena Party leaders are also participating in bets on Pawan Kalyan, who contested from Gajuwaka Assembly constituency. However, the YSRCP leaders challenging the winning chances of Jana Sena party and betting on their candidate Tippala Nagi Reddy.
After Gajuwaka, people are betting on Ganta Srinivasa Rao's winning chances who contested from Vizag North Assembly constituency. The YSRCP leaders also spending huge amounts on their candidate K K Raju's winning chances. Surprisingly, in Bheemili Assembly segment, the YSRCP leaders are offering double amounts on their candidate Avanthi Srinivasa Rao's winning chances.
Meanwhile, political groups, apartment complexes, various groups and others are making special arrangements on the counting day. People are arranging projectors and breakfast to witness the results on the big screens. Hotels and restaurants are also making arrangements to attract guests on the counting day. Special breakfast and lunch with drinks being arranged on the day with a special tariff.
"This election is very special. For the first time all sections of people are eagerly waiting for results. Some political groups have already booked rooms and banquets on the day," said a marketing manager of a four-star hotel in the city.
Meanwhile, the City Task Force police are also eyeing on the political bets. "We are getting some links about the parties and bets. Our men are fully alerted on the bets. Group celebrations are ok, but betting is a serious crime," said a senior police officer on condition of anonymity.