CBI probe sought into missing pink diamond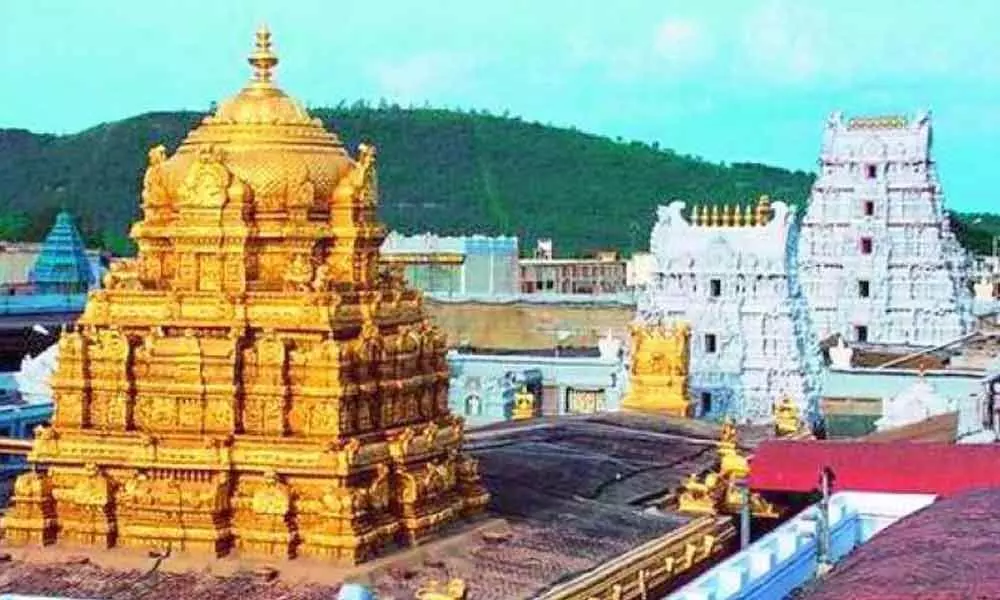 Highlights
SO, EO say there was no such diamond in Srivari jewellery list
Tirupati: TTD Special Officer AV Dharma Reddy has stirred a row over Srivari pink diamond with his comments.
In a TV channel interview, he said that there was no such diamond in Srivari Thiruvabharanam (jewellery) list, raking up an issue whether such a diamond exists or not.
The Srivari Devotees Organisation, Tirupati, which believes in the existence of pink diamond, is raising serious objections to the comments of Dharma Reddy being the Special Officer.
Earlier, YSRCP leader Vijaisai Reddy also made an allegation that there was a pink diamond in the Srivari jewelleries' list, and that diamond was in the house of then Chief Minister N Chandrababu Naidu.
At that time, the then government had filed a case against the former chief priest Ramana Deekshitulu and Vijaisai Reddy.
Now, Srivari devotees question why YSRCP leaders are now changing their stand on the missing of the pink diamond.
"Already, a case was filed in the AP High Court on the missing of the diamond by TTD officials," they said, questioning that how can YSRCP leaders confirm that there was no pink diamond in the jewellery list.
"The court has to confirm this," said P Naveen Kumar Reddy, convener of the Srivari Devotees Association, Tirupati. He demanded for a CBI probe into the missing of the pink diamond.
In the meanwhile, TTD Executive Officer Anil Kumar Singhal supported the version of the Special Officer in this regard. As per Thiruvabharanam records, there was no pink diamond the jewelleries list, he said.