Fourth batch of STARS students join VIT-AP University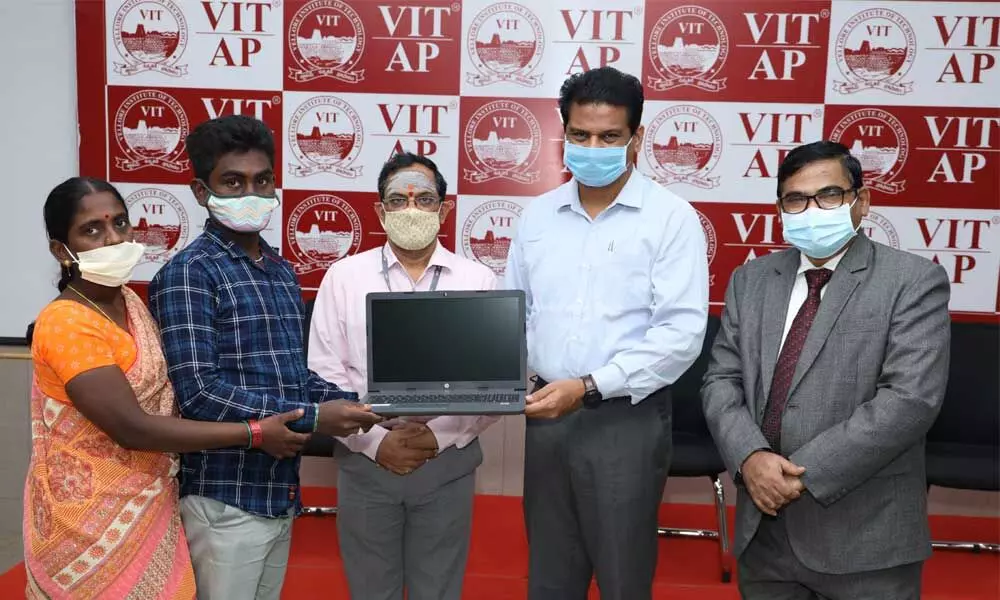 Highlights
Rural students selected under STARS scheme gets free education
Amaravati: Dr Sekar Viswanathan, vice-president of the VIT-AP University emphasised on hard work and exhorted the students, selected under Support the Advancement of Rural Students (STARS) programme, to focus on their education to be the firsts in their chosen areas. "By utilising the opportunities on campus, one can learn foreign languages like French, Spanish and German," he said.
"It is the quality of education, the presence of good faculty, the right ambience and eco system that enables students to unleash their creativity and VIT-AP has an impressive record on this score," he asserted.
Vice-chancellor Dr SV Kota Reddy said that STARS aims to provide opportunities to under privileged rural students to pursue quality higher education. Registrar Dr CLV Sivakumar spoke about the legacy of the STARS scheme and its impact on rural education.
Assistant Director, (Admissions) Dr R Thahiya Afzal, the students, the staff and the faculty were present on the occasion. Under the STARS scheme which is being implemented in the 13 districts of Andhra Pradesh since 2017-18, one male and one female student from Government Junior Colleges in rural areas in each district is selected and offered free education including hostel facility. Hence every year 26 students from 13 districts are benefited under the VIT-AP STARS scheme.