Medical infrastructure to be improved with Rs 653 crore: Botcha Satyanarayana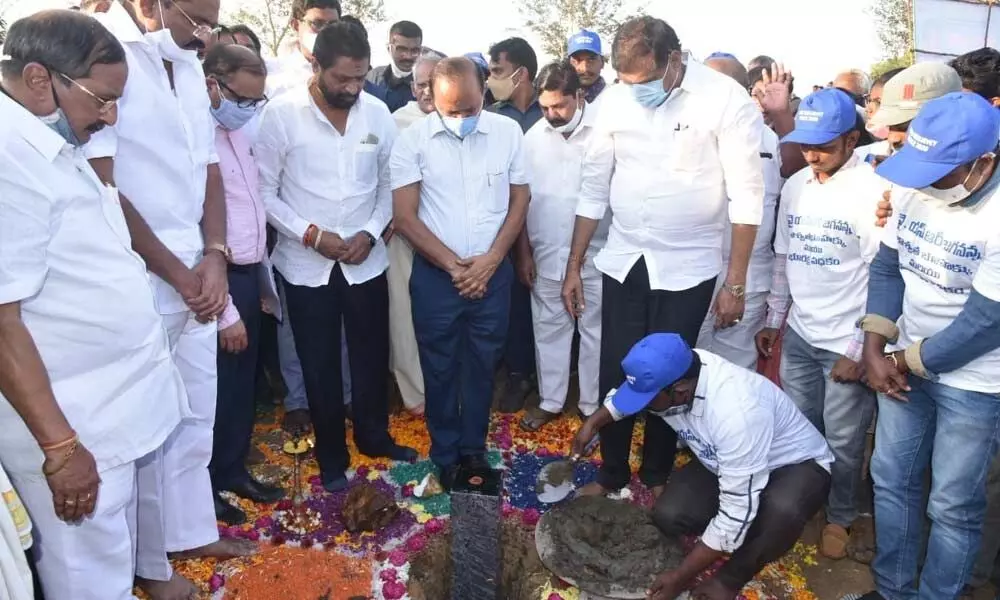 Highlights
Says the area hospital at Parvathipuram will be developed as super specialty hospital and beds will be hiked from 100 to 150
Vizianagaram: Minister for Municipal Administration and Urban Development Botcha Satyanarayana said that medical infrastructure in the district would be improved in the coming days as the government was giving top priority for the sector.
He said the district would get Rs 653 crores to enhance the medical facilities in various areas. Under the programme, huge number of hospitals, beds, medical equipment would be provided and several health centres would be upgraded. The minister on Wednesday laid a foundation stone for upgradation works of hospital at Gajapathinagaram from 30 beds to 100 beds costing Rs 17 crores.
Speaking on the occasion, Satyanarayana said that after the upgradation of this hospital, patients would get better services here. Apart from this, S Kota community hospital would also be upgraded from 30 beds to 100 beds and Kurpam, Badangi, Bhadragiri hospitals would be upgraded from 30 beds to 50 beds shortly. The area hospital at Parvathipuram would be developed as super specialty hospital and beds would be hiked from 100 to 150. 560 urban health clinics would come up in municipal areas in the state, he stated.
Every Lok Sabha constituency would get a super specialty hospital and the people need not rush to private hospitals for better treatment, he said. Later Satyanarayana inaugurated Grama Sachivalayam in Gajapathinagaram. Collector M Harijawaharlal, MP B Chandrasekhar and MLA B Appalanarasaiah participated in the programmes.