Ministers not to appoint personnel from previous government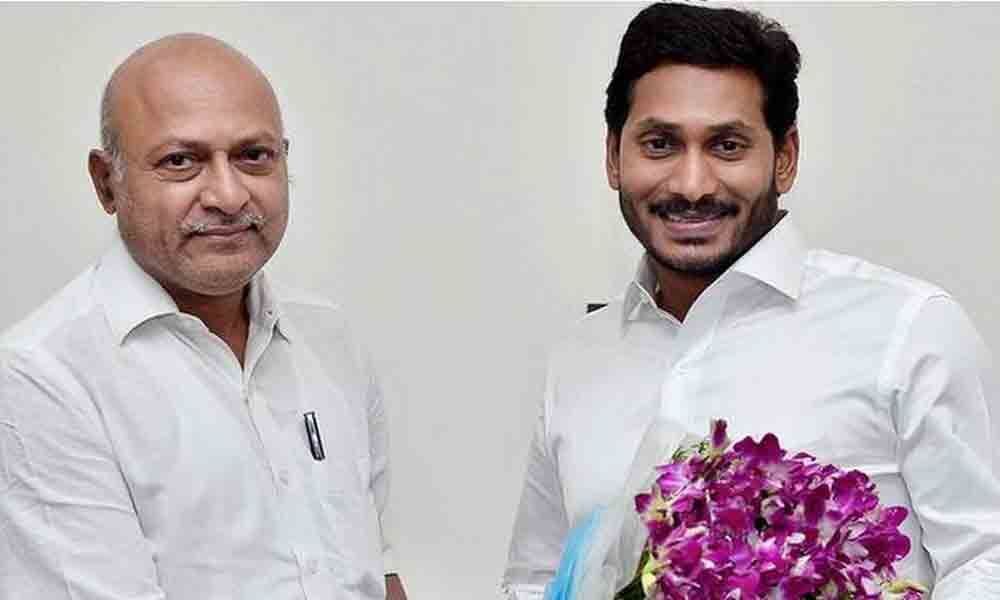 Highlights
Ajeya Kallam writes a letter to all members of Cabinet at the behest of CM Jagan Mohan Reddy asking them not to appoint anyone who worked under the TDP government in their peshis
Amaravati: Chief Minister YS Jagan Mohan Reddy suggested to his minister not to appoint anyone who worked in the TDP government in the last five years in their peshis.

He also directed them to inform his office about each and every appointment in all the peshis. Ajeya Kallam, Advisor to Chief Minister, wrote a letter to all the ministers with this suggestion.
Kallam clearly explained that the Chief Minister had advised them to avoid Officers-on-Special Duty, private secretaries, additional private secretaries and personal assistants who worked in the peshis of the previous government.
On the other hand, the state government has terminated the services of all the Media Liasoning Officers (MLOs) recently. All these MLOs worked as public relations officers with all the ministers in the previous government for five years.
The officials at the Chief Minister's Office observed that it would have negative impact on the governance, if the present government appoints the officials who worked previously in the peshis.