No drinking water supply in Kakinada today, tomorrow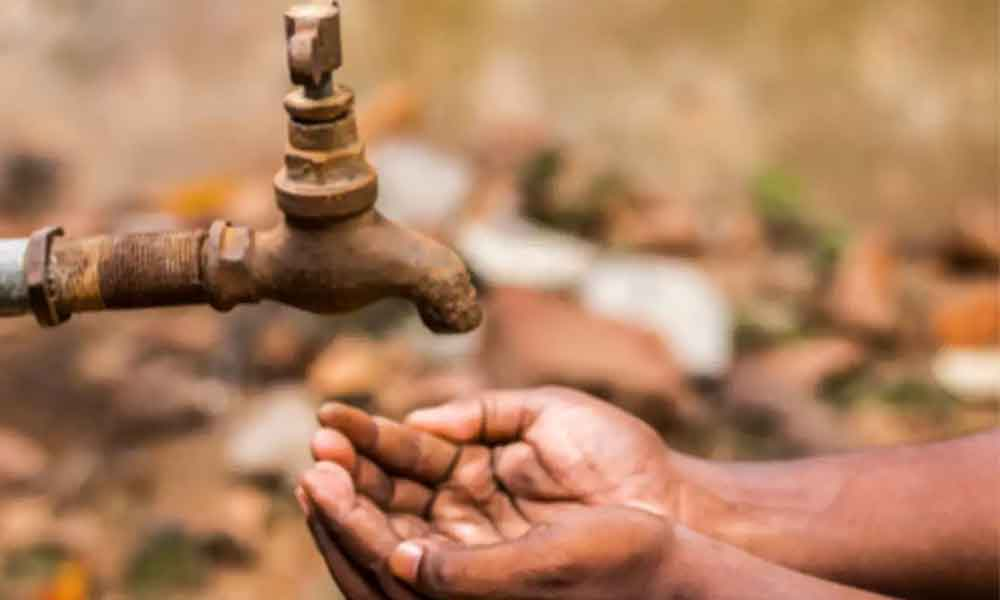 Highlights
Kakinada Municipal Corporation Superintending Engineer PVV Satya Narayana Raju said that KMC will no supply of drinking water to Sasikanth Nagar Reservoir areas from Ramanayya 1 and 2nd divisions on May 5 and 6 as interconnection would be given to the new pumping line with D pumping line
Kakinada: Kakinada Municipal Corporation Superintending Engineer PVV Satya Narayana Raju said that KMC will no supply of drinking water to Sasikanth Nagar Reservoir areas from Ramanayya 1 and 2nd divisions on May 5 and 6 as interconnection would be given to the new pumping line with D pumping line.
He said that during the pumping works, they will not supply drinking water in the 1st and 2n divisions in Ramanayyapeta area. He said that the people of the area can contact 0884-2373131 and 18004350325 numbers. He said that if the division people want the drinking water in emergency, the KMC would supply the water through the water tanks.
KMC Commissioner Swapnil Dinakar Pundkar directed the officials to create awareness among the people on water using and saving methods.