Panel expresses displeasure over rising road mishaps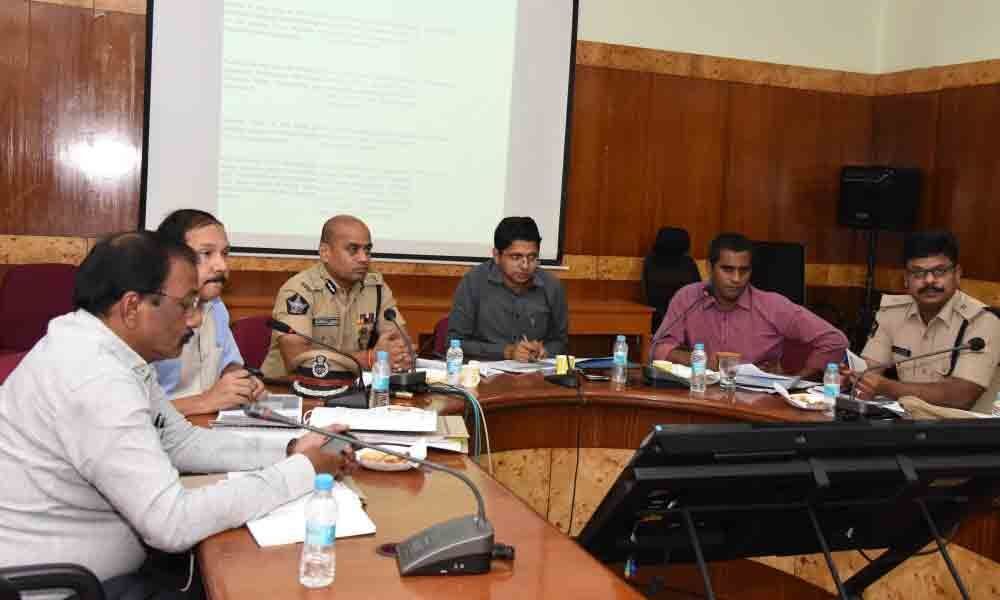 Highlights
Examining the possibilities to publish the photos of drunken drivers in media to minimise road accidents in the district
Road accidents increased 16.16 per cent compared to previous year
Visakhapatnam: The Road Safety Committee has decided to act on the drunken drivers with immediate effect. The committee is also examining the possibilities to publish the photos of drunken drivers in media to minimise the road accidents in the district. The committee also decided to inform to higher authorities about the government servants, if they caught in drunken drive. The government servants would be suspended from the services, if they caught in drunken drive checks.

The Road Safety Committee meeting was held here on Wednesday under the chairmanship of Collector K Bhaskar. During the meeting, the collector expressed his displeasure over the rising number of accidents in the district compared to the previous year.
The officials informed in the meeting that road accidents increased 16.16 per cent compared to previous year and the number of deaths also increased to 25.38 per cent while the injured persons number was also increased to about 30 per cent.
The collector directed the officials to categorise the accidents analysing the reasons behind them. The collector also directed the officials to check the road conditions, speed breakers, signals and sign boards at all the vulnerable areas.
The collector directed theNHAI officials to close the junction at Car Shed near Kommadi and the same provision to provide at IT-SEZ Road Junction.
Commissioner of Police Mahesh Chandra Laddah, Deputy Transport Commissioner S. Venkateswara Rao, GVMC Commissioner M Hari Narayanan, officials from NHAI, transport, excise, roads and building, Panchayat Raj and RTC were present in the meeting.