Rayalaseema student JAC blocks Chandrababu's convoy in Kurnool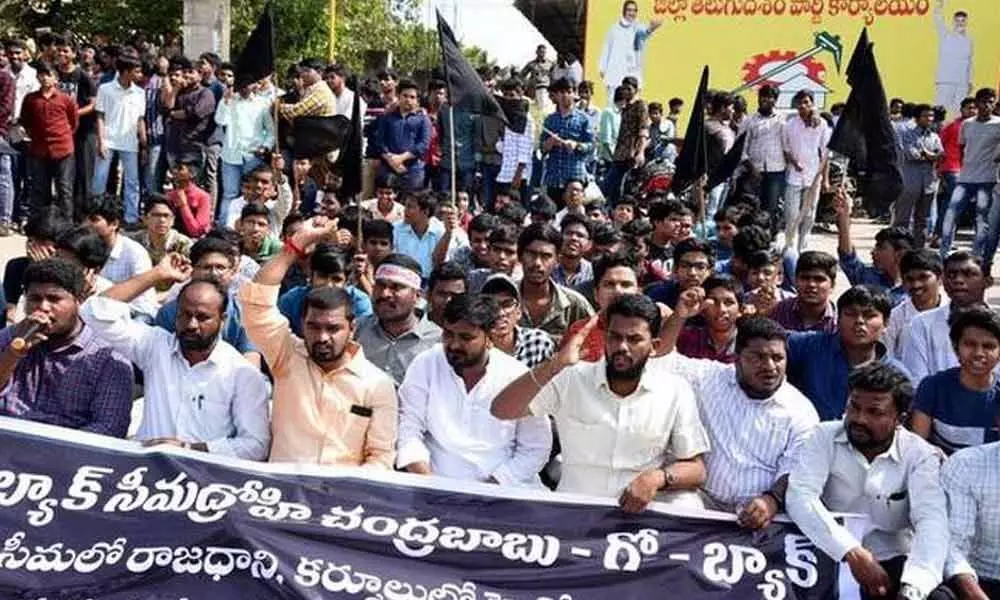 Highlights
Leaders of Rayalaseema student unions and JAC leaders obstructed Chandrababu Naidu, who arrived in Kurnool
Leaders of Rayalaseema student unions and JAC leaders obstructed Chandrababu Naidu, who arrived in Kurnool to hold a review meeting with party leaders in the district. Chandrababu recently completed his visit to the state capital, Amravati. Leaders of various communities approached the VJR Function Hall to learn about the trip.
Naidu's convoy was blocked with Babu go back slogans. This led to a heated argument between the police and the JAC leaders. Student unions JAC demanded that Chandrababu's entry into the Kurnool district should be permitted only after he announces his stand in favour of changing the High Court or the capital to Rayalaseema.
Earlier, the Rayalseema students JAC warned of serious consequences if the former Chief Minister arrives in Kurnool.