Tirupati: Cops perform last rites of 68-yr-old man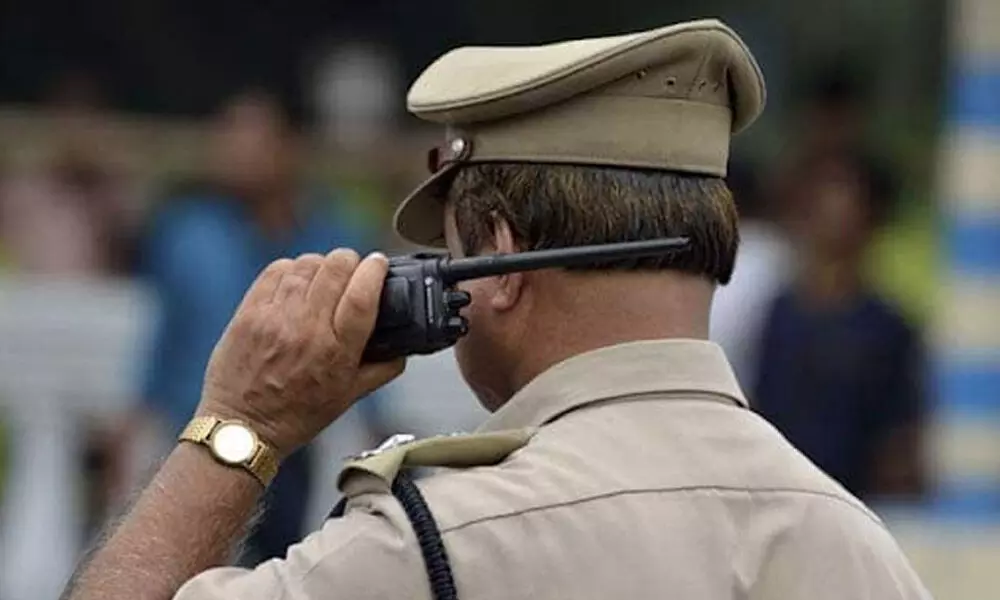 Highlights
The old man die of massive cardiac arrest after his son working as a private vehicle driver tests positive for Covid-19 taken to SVRR government hospital for treatment a week back
The son also succumbs to Covid-19 in the hospital, a few hours later on Wednesday, adding more to the woes of his wife and children in quarantine
Tirupati: In a human approach, Nagari police performed the funeral rites of an old man, who died of massive cardiac arrest in Ekambara Kuppam, 60 km from here on Wednesday.

According to information reaching here, the 68-year-old man, a widower, was in shock after his son working as a private vehicle driver tested positive for Covid-19 taken to SVRR government hospital for treatment a week back.
A retired employee of Coop Tex, a Tamil Nadu PSU, the old man was running Xerox shop and residing alone in the first floor of shop while his only son was living with his family in the next street.
The old man unable to recover from the shock that led to a massive heart attack resulting in his death instantaneously on Wednesday.
However, as no one of his friends and relatives came forward to take up the funeral of old man, who was left alone after his daughter-in-law and children also shifted to quarantine after his son was infected with Covid-19 in Tirupati hospital, for fear of coronavirus.
Coming to know about the pathetic tale of old man, Chittoor SP Senthil Kumar directed Nagari Inspector of Police Maddaiah Achari to take the responsibility of performing the funeral of old man.
Police led by Maddaih Achari saw the last rites of the old man performed as per his family custom giving a dignified funeral to unfortunate soul.
Tragically, the old man died before knowing the pathetic end of his beloved son, who died of Covid-19 in the hospital, a few hours later on Wednesday, adding more to the woes of his wife and children in quarantine.
The calamity that befell on young driver family moved the people of border town of weavers dominated Ekambara Kuppam and also Nagari area, the constituency which has the dubious distinction of number of Covid cases among the 14 Assembly segments in the district with more and more cases reported in the last one week.