Vijayawada: Cash in on demand for organic products, farmers told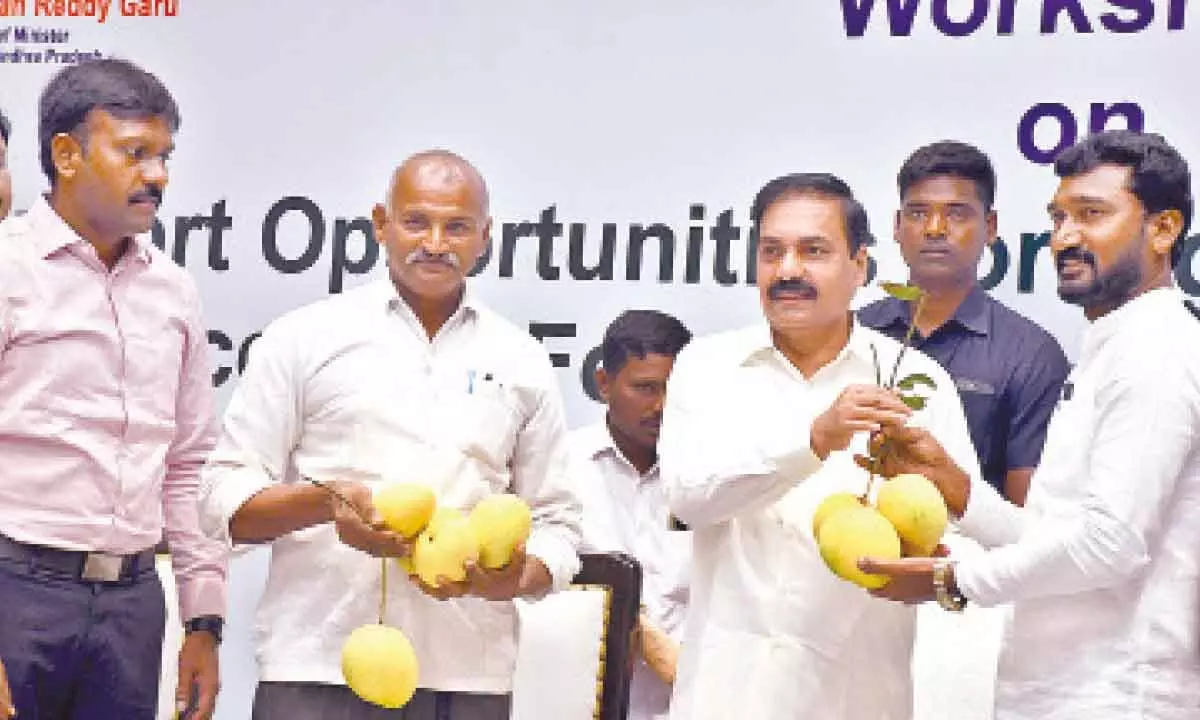 Highlights
Observing that there is a huge demand for organic products in world, agriculture minister tells farmers to give priority to producing them
Vijayawada: Agriculture minister Kakani Govardhan Reddy stressed upon the need to increase export of agricultural, horticultural and processed products from Andhra Pradesh to other countries. Stating that there is a great demand for organic products in the world, he suggested that the farmers give priority to organic products and avoid using pesticides.
Govardhan Reddy addressed a workshop here on Tuesday on 'Export opportunities for agricultural, horticultural and processed food products from Andhra Pradesh', organised by Andhra Pradesh Organic Products Certification Authority (APSOPCA) jointly with Agricultural and Processed Food Products Export Development Authority (APEDA), Government of India, New Delhi.
He told the exporters, traders and farmers that agriculture, horticulture and processed products from Andhra Pradesh were being exported to over 100 countries and the government had set a target of increasing them in future.
He said there is good demand for organic products which are free from pesticides. The state government is trying to remove role of mediators in procurement and directly crediting the amount in the bank accounts of the farmers. The minister said the state government will inaugurate an Integrated Export Park soon to give boost to the exports to other countries.
He urged the exporters and traders to offer remunerative price to farmers and encourage them to produce more. "Chief Minister Y S Y S Jagan Mohan Reddy is implementing many welfare schemes for the farmers and giving support to them by distributing seeds and fertilisers. The government is organising workshops to resolve the problems faced by exporters. Other states in the country are taking a cue from AP in implementing the schemes introduced by us," he claimed.
Agriculture special chief secretary Gopal Krishna Dwivedi said the government was acting like mediator between the farmers and the exporters and was trying to help farmers to get better price. He stressed on the need to set up more processing units and encourage exporters and traders to export more produce. Dwivedi said farmers will get more benefits if they export their produce to other countries than selling in other states.
Agriculture special commissioner Hari Kiran said 10,778 Rythu Bharosa Kendras were in the state and providing various types of services to farmers. Andhra Pradesh Seeds Development Corporation MD Sekhar Babu said 85 lakh farmers depend on the agriculture in the state.