Visakhapatnam: Poor quality onions upset consumers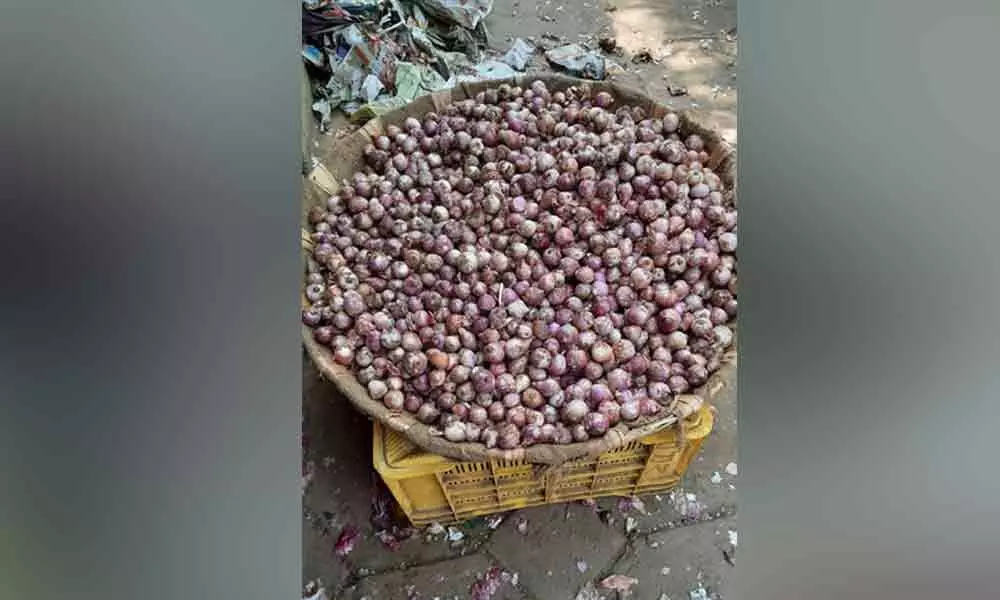 Highlights
Consumers visiting Rythu Bazaars on Sunday morning were disappointed a lot to return home with low-quality onions
Visakhapatnam: Consumers visiting Rythu Bazaars on Sunday morning were disappointed a lot to return home with low-quality onions.
In several Rythu Bazaars, rotten and poor quality onions greeted the customers. The situation is not any good at two counters at Seethammadhara, stalls at Kancharapalem and all the other counters at Gopalapatnam Rythu Bazaars. Along with these, inferior quality onions were seen at other Rythu Bazaars as well on Sunday.
Unable to return home empty handed, some consumers have to make do with the limited quantity of kitchen staple. Absence of proper monitoring by the Marketing Department while grading the onions led to the supply of inferior quality of onions to Rythu Bazaars, said a farmer selling onions.
"There is a requirement of more onions during weekends as we cannot do any non-vegetarian dish without liberal quantity of vegetable. However, with low quality onions available at Rythu Bazaars, we have to change the menu," said G Anusuya, a consumer at Gopalapatnam Rythu Bazaar.
A kg onions at Rythu Bazaars was priced at Rs.13, while the same quantity is priced at Rs.20 in retail outlets on Sunday. Some consumers say that there should be an improved monitoring mechanism in place as many farmers opt to procure second grade onions from the wholesale traders for extra margins.