Vizianagaram: Ashok Gajapathi Raju criticises govt secrcy over decision on Bhogarapuram airport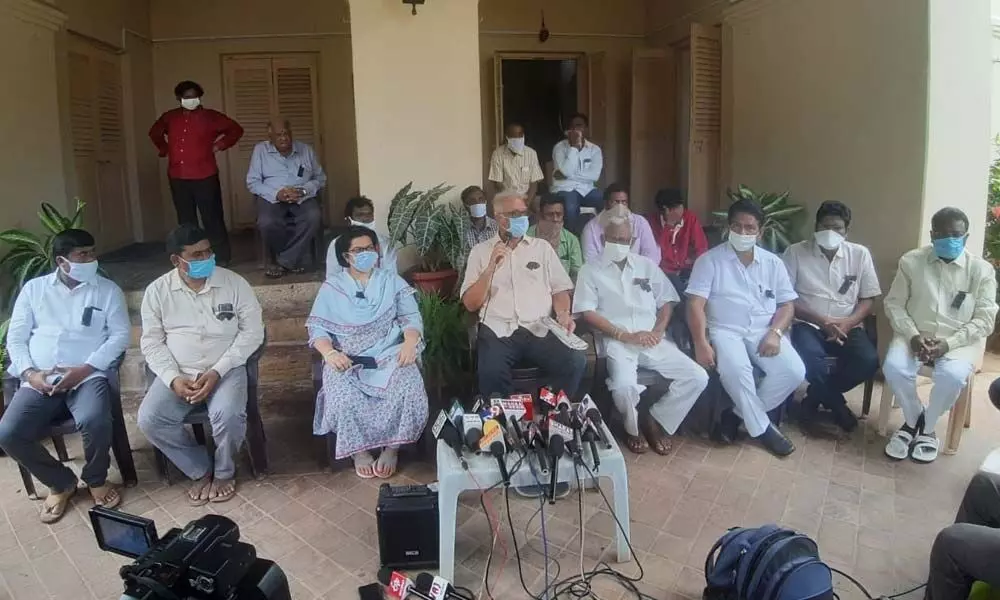 Highlights
Former Union Minister for Civil Aviation P Ashok Gajapathi Raju has expressed his displeasure over the State government taking unthoughtful decisions
Vizianagaram: Former Union Minister for Civil Aviation P Ashok Gajapathi Raju has expressed his displeasure over the State government taking unthoughtful decisions.

Speaking to the media here on Saturday, Gajapathi Raju said the government had issued a GO on Bhogapuram international airport on Friday. But the GO was not made public. It seemed that the government was bent upon destroying the project.
The State government had reduced the Bhogapuram airport by 500 acres. But it was not disclosed for what purpose the 500 acres would be used.
In fact, YS Jaganmohan Reddy opposed the proposals to give contract for airport to GMR when he was the Opposition Leader.
He also made allegations against GRM and the TDP government too. But now, Jagan Mohan Reddy is offering the contract to GMR organisation, he said.. He dubbed it double standard.