Real Happiness & Real Reward: Man Celebrates the Delivery of their New Mahindra Scorpio N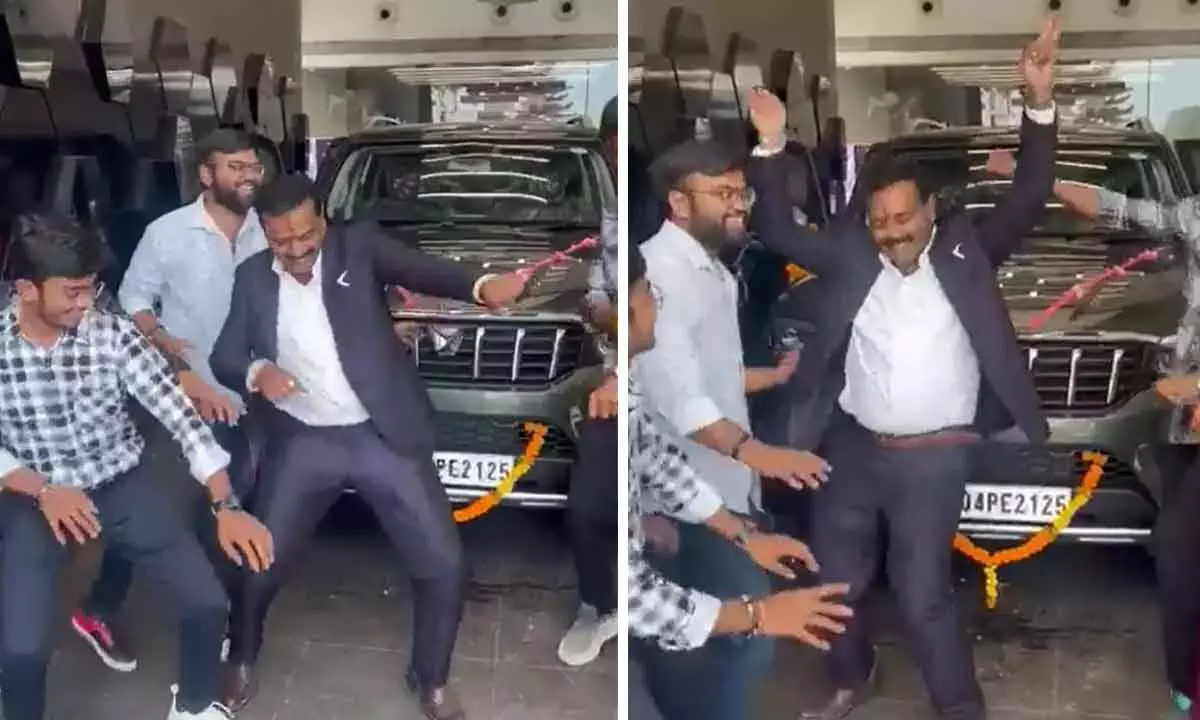 Highlights
Achievements big or small need to celebrated, Man and his family celebrate while taking the delivery for their new Mahindra Scorpio N
Netizens and Even the CEO Mahindra feel reward and Joy being associated with Indian automobile industry
The price of Mahindra Scorpio N ranges between Rs 13.05 lakh to 24.52 lakh(Ex-showroom).
Sometimes, you find joy and happiness, when you tend to achieve your dreams. Many Indians who belong to middle class families have a dream of owning a house and car. Recently a family while the delivery of their new Mahindra Scorpio N caught the attention of netizens, as well as likes of Pratap Bose, Chief Design officer, Mahindra and Mahindra, it even caught the attention of chairman, Mahindra Group, Anand Mahindra.
RE-sharing the video of the joyous moment showing the family dancing upon taking the delivery on his Twitter handle. Anand Mahindra called it as " Real Reward and joy" of working in the India automobile industry.
Presently, the wait period ranges between 9 to 18 months. This is definitely the longest waiting period for any mass-market for any mass market car or SUV in the Indian Market. Do note that, waiting period varies from one model to another and also depends on the city you are based in.
Mahindra offers the Scorpio-N with a 2.2 litre diesel engine which makes 132 PS/300 Nm in its lower state of tune and 175 PS/370Nm (400 Nm with AT) in the higher tune, along with a 2.0 litgre turbocharged petrol motor putting out 203 PS of max power and peak torque (380 Nm with ATT). Pricing the Scorpio N presently begin from Rs. 13.05 lakh, going all the way up to 24.52 lakh(ex-showroom).
The Mahindra N faces stiff competition from its rivals like Tata Harrier/Safari, MG Hector/Hector Plus, Hyundai Alcazar, Mahindra XUV700 among other similarly priced SUVs in the Indian Market.
Check out the video of delivery of Mahindra N