Why you should consider opening a Demat account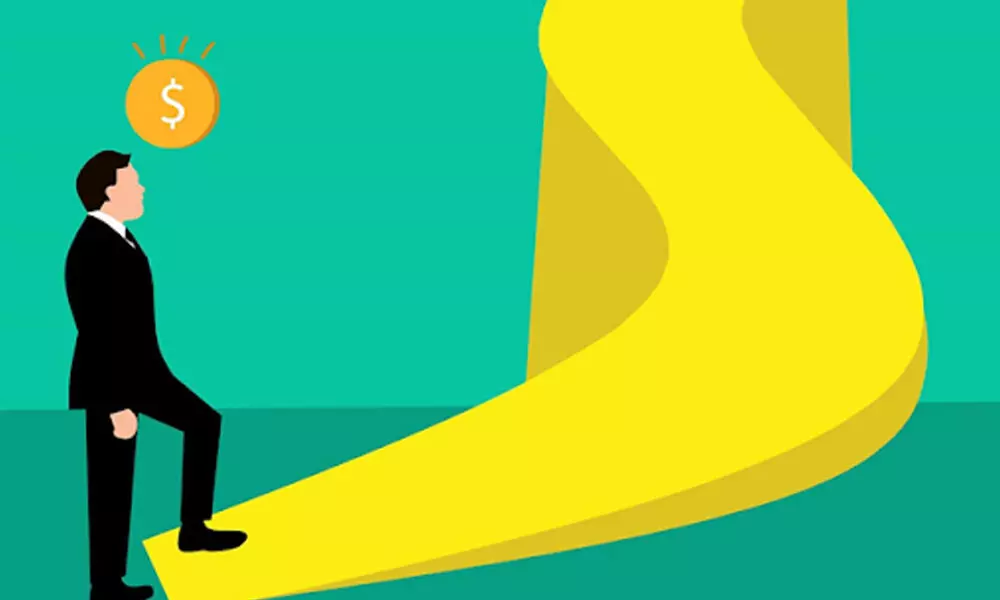 Highlights
The Indian stock market is an open-to-all opportunity for every person who wishes to earn money from investments
The Indian stock market is an open-to-all opportunity for every person who wishes to earn money from investments. College students, young professionals, experienced businessmen, and retired individuals can all buy shares and securities from the stock market. The old method of doing this is hiring a broker and seeking his consultation before choosing the right option for investment. Investors themselves cannot enter the share market without the help of brokers unless it is through online trading.

Yes, online trading enables an investor to directly trade in the share market and participate in Exchanges through online platforms. This gateway is filled with unique benefits and options for those who thrive to become a successful investor. However, for this process, one needs to Open Demat Account and then begin with their investment journey.
If you are an active participant in the stock market, you must have heard about Demat Accounts even if you have not opened one yet. There are many investors like you who are either conflicted about its mechanisms or still have faith in the old traditional methods. Well, the following data might prompt you to think again about opening the account.
Statistics National Securities Depository Limited (NSDL) Central Depository Services Limited (CDSL)
| | | |
| --- | --- | --- |
| Statistics | National Securities Depository Limited (NSDL) | Central Depository Services Limited (CDSL) |
| Total Active Accounts | 2,00,09,174 | 2,31,64,525 |
| Total Depository Participants | 278 | 597 |
| Locations of DP | 30,989 | 20,589 |
| Custody Value of Demat | INR 180.75 Lakh Crores | INR 2,04,20,698 million |
| Active Companies | 30,594 | 14,891 |
As it is mentioned above, NSDL and CDSL are the two major depositories in India who regulate and maintain all the Demat accounts in the country. So, the data issued by these two explain the growing network of the account which is facilitating online trade.

Reasons To Consider Opening Demat Account
If you start counting, there are plenty of reasons to open Demat Account. You should not be deprived of its unique benefits and facilities. The 5 major reasons to consider opening the account are:
1.Mandatory in Stock Exchanges
The SEBI (Stock and Exchanges Board of India) has made it official that no investor would be allowed to trade in the Exchanges without a Demat Account. Both the major stock exchanges of India, the BSE (Bombay Stock Exchange) and NSE (National Stock Exchange) fall under this regulation of SEBI. It is mandatory to dematerialise all the physical shareholding certificates in order to sell them or buy new ones on the Exchange. This step was taken to simplify the process of online trading. Thus, you should open Demat account at your earliest to gain profits from trading in the stock market.
2.Facilitates easy and convenient storage
Demat Accounts are used to change the form of shares and security certificates from physical to electronic. Using the electronic form of shareholdings, you can easily buy, sell, or transfer your certificates. There was a time when investors had to put a lot of effort into acquiring shares and then storing them safely. It took a lot of time too as there was no direct gateway of buying shares or bonds as the stock market allowed brokers only. All these problems have been solved with the introduction of Demat Accounts.
3.Saves money and time
Before the introduction of dematerialisation by NDSL, investors had to put in a lot of time and effort into investing in the share market. The process involved hiring a broker, consulting him for finding the best deals, completing the purchase formalities manually, and waiting for the delivery of the physical share certificate. This also used to increase the cost investment as one had to pay fees to the brokers.
However, you can open Demat Account for saving yourself from all these complexities. Maybe, this is the reason that the total number of Demat Accounts in India stood at 40.8 million in the financial year 2019-20.
4.Removes Trade Barriers

With easy accessibility and fast transfer of shares and securities, Demat Accounts can help you in removing the trade barriers which are caused by the manual and offline process. The fast service of the internet definitely helps in carrying out trade activities in the stock market very easily. You are not bound to depend upon brokers or the sub-brokers for helping you with it.
All you need to do is consult a well-known and reputed Depository Participant (DP) and open Demat Account. There are over 1000 Depository Participants in India including banking and non-banking entities and other financial institutions.
5.Can be used for availing loan
You can easily avail a personal loan from banks by pledging the securities and shares in your Demat Account as collateral. The best part about this is that you do not have to technically handover the certificates to the bank. A loan can be easily availed by submitting the statement of your Demat Account which includes all the details of your shareholdings.
Most of the banks offer a minimum of 1 lakh and a maximum of 20-25 lakhs of loan against stocks held in Demat Accounts. You can also avail this exclusive benefit if you open Demat Account and build a good amount of shareholdings in it.
How To Open Demat Account?
You can refer to the following steps for opening a Demat Account:
● Analyse the market thoroughly and choose the right Depository Participant
● Visit the website of your chosen DP and fill up the account opening form.
● Submit the form along with the scanned copies of your required documents like PAN card, Aadhar card, passport, etc.
● Complete the e-KYC process to complete the verification formality.
● After the verification, you will need to sign the agreement documents for obtaining your account number.
Almost everyone who is in the investment business knows the purpose of Demat Account but not all of them know its utmost utilisation. Maybe this is why there are a lot of people who still have not opened the account. However, that does not mean you are late or you cannot give it a try now! Open Demat Account at your earliest to reap the benefits of it.
Subscribed Failed...
Subscribed Successfully...