F&O data holds less room for upswing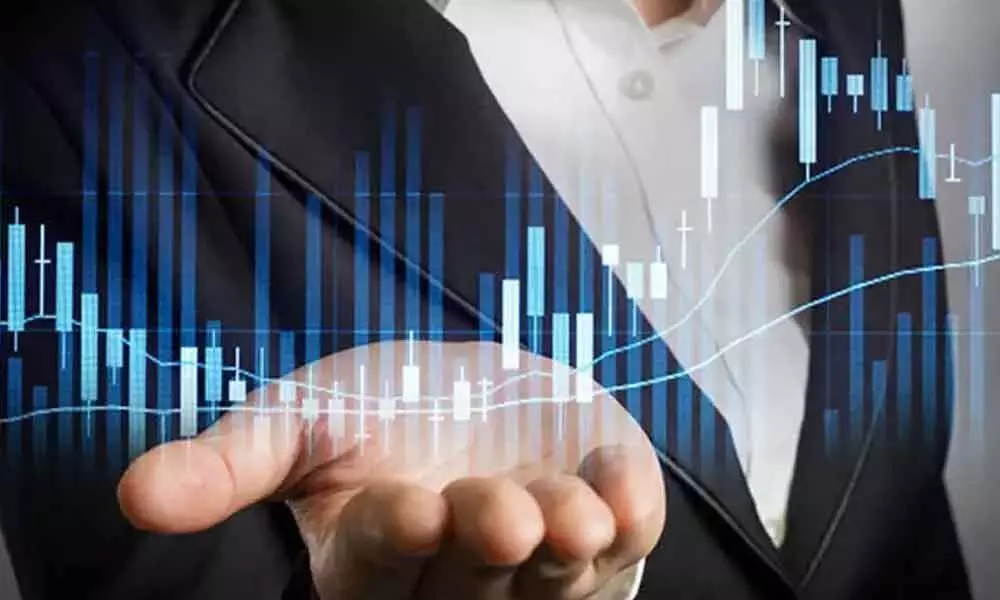 Highlights
The latest F&O data amid developments on Ramjanmabhoomi and Moody's downward rating on Indian economy signals caution in the air as selling pressure is more likely in 12,000 and 12,050 points range.
The latest F&O data amid developments on Ramjanmabhoomi and Moody's downward rating on Indian economy signals caution in the air as selling pressure is more likely in 12,000 and 12,050 points range.
The highest Call Open Interest (OI) remained at 12,000 when compared to the previous week and this is further showing the undercurrent resistance in the market, observe derivatives analysts.
"Indian markets remained volatile during last week with Nifty scaling above 12,000 mark alongside BSE Sensex making its record high.
The volatility remained high into the Indian markets on back of Q2 earnings and other micro and macroeconomic factors," remarked Dhirender Singh Bisht, senior research analyst (derivatives) at SMC Global Securities.
The 12,000 strike has highest Call OI of 26.01 lakh contracts followed by 12,100 strike with 18.30 lakh contracts and 12,500 strike with 14.10 lakh contracts.
Highest Call OI addition of 12.03 lakh contracts was seen at 12,000 strike followed by 12,100 strike and 12,500 strike.
Coming to Put side, 11,700 strike has maximum OI of 12.82 lakh contracts followed by 11,900 strike with 12.69 lakh contracts and 11,800 strike with 11.56 lakh contracts.
Highest Put OI addition was seen at 11,800 strike and 11,500 strike, while highest offloading of OI was at 12,000 strike.
Bisht further added that "from derivatives front, once again Call writers at 11,800 and 11,900 strike were seen covering their short positions, while Put writers added Open Interest at 11,800 strike.
On higher side, however, still 12,000 level is holding up with highest Open Interest in Call which should act as strong hurdle as of now for coming sessions.
On last session in the same Call strike, a hefty Call writing was witnessed, and Open Interest stood at 28 lakh shares."
For the week ended November 8, 2019, BSE Sensex closed at 40,323.61 points, a net gain of 158.58 points or 0.39 per cent, from previous close of 40,165.03 points.
Registering a marginal weekly gain of 17.55 points or 0.14 per cent, NSE Nifty ended the week at 11,908.15 points as against 11,890.60 points.
"From technical front, still we are trading in a positive territory as markets are continuously maintaining their uptrend with formation of higher high and higher low patterns on daily and weekly interval.
For next week, we believe that the bullish biasness is likely to continue in Indian markets," forecasts Bisht.
According to ICICI Direct.com, the market volatility is at 16 per cent. Market participants are still skeptical about the upward movement of Nifty.
This is the factor that may keep the Nifty uptrend continued. The leverage in stocks is still low, which means more stock-specific move may be seen in coming days. Stocks that have posted good results can be seen in the current decline.
"The Implied Volatility of Calls was up and closed at 13.09 per cent while that for Put options closed at 14.15 per cent.
The Nifty VIX for the week closed at 15.21 per cent and is expected to remain volatile. Put-Call ratio OI for the week closed at 1.24 and the level points towards Put writing and is positive for markets."
The NSE Nifty has been in consolidation mode at life-time high levels amid volatility created after the announcement of Moody's rating outlook review on India.
In the Nifty, the highest Put base is placed at 11,700. A move below last week's low of 11,850 may elongate the profit booking trend towards this highest Put base, which becomes a positional buy again, opine the analysts.
Profit booking was seen in already run up stocks. Oversold stocks can still be performers in the coming sessions due to higher possibility of short closure in these stocks.
Bank Nifty
Banking stocks are indicating undercurrent strength as futures OI rose 37 per cent along with price rise of one per cent.
Bank Nifty closed at 30,749.40 points, a net rise of 418.85 points or 1.38 per cent, from the previous close of at 30,330.55 points. "With Bank Nifty once again taking a lead to move towards 31,500 levels," said Bisht.
As per the data at ICICI Direct.com, the Bank Nifty began the November series with a lower OI base. However, as the series progressed, the index has attracted huge OI positions along with appreciation in price indicating fresh long accumulation.
The sizeable Call base is placed at 31,000 strike. Analysts forecast that once the Bank Nifty closes above the 31,000 level, more upsides can be seen.
Subscribed Failed...
Subscribed Successfully...