Healthcare systems need to be revamped urgently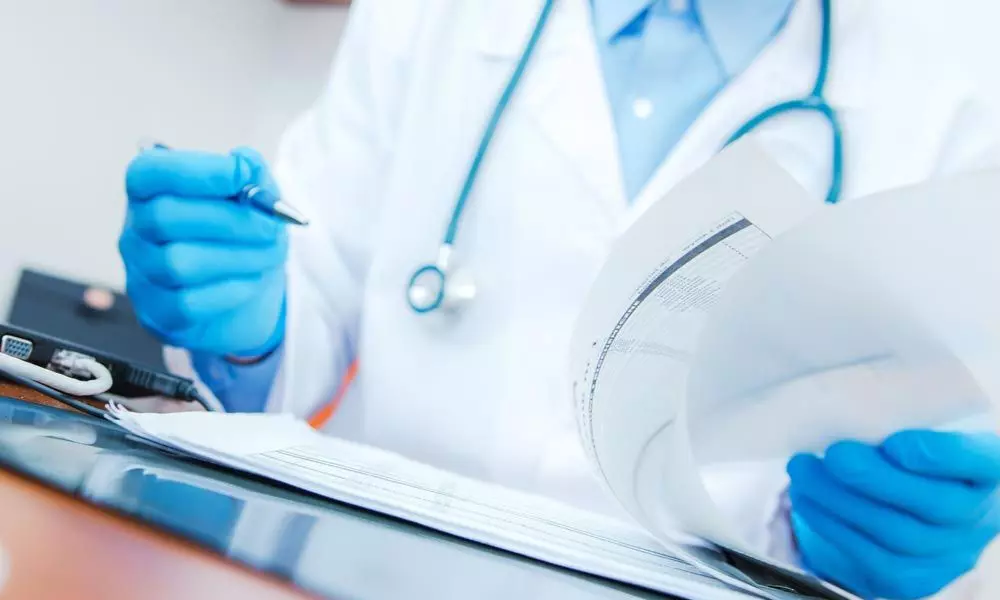 Highlights
Apollo's Preetha Reddy says there is sharp fall in patient occupancy due to Covid-induced lockdowns
Preetha Reddy, Vice Chairperson, Apollo Hospitals and president, NATHEALTH, said that there is an urgent need to revamp the Indian healthcare system today. She further said there is a need to provide solutions to short terms problems caused due to Covid-19 and alongside, addressing the long-standing structural gaps in our healthcare systems.

"We are doing everything possible to support the government efforts on Covid-19 management. At the same time, existing non-Covid patients seeking medical treatment for various other diseases should also be given priority," Reddy said in an interview to IANS. Excerpts.
What has been the financial impact of Covid-19 on the healthcare industry as occupancy is low for non Covid patients?
The Covid-19 pandemic and the lockdowns have resulted in a sharp reduction in patient occupancy as well as OPD footfalls in hospitals. There is also significant increase in expenses related to additional infrastructure, sterilization, infection control, PPE, staff rotation and e-consults for both the medical and non-medical staff at the frontline of patient care. This has considerably impacted revenues of healthcare facilities. In addition, the focus of treatment protocols in Covid-19 times has also undergone a shift and the hospitals need to ensure that healthcare workers and non- Covid patients are not infected. The new approach has thus led to an increase in the cost of care and staff measures.
What have been the NATHEALTH initiatives for Covid-19?
NATHEALTH members have stepped in with numerous measures to address the double burden of Covid-19 and non- Covid care service delivery. Several hospitals have scaled up services to educate the public, ensure safety of employees, offer e-consults to patients, maintain essential non- Covid services while adhering to Government guidelines.
The key focus area has been to ramp up infrastructure, place protocols, allocate manpower as per multiple shifts, open flu clinics, test and treat both Covid and non-Covid patients. Efforts have been taken to maintain contact with existing patients through telemedicine and video consults. Multiple platforms are being used by hospitals, labs and nursing homes to reach maximum number of people to create awareness about the epidemic and preventive measures.
Warriors at the frontline such as health, sanitation workers and police personnel have been trained to serve the people. Substantial contributions have also been made to The Prime Minister CARES Fund.
When do you see a peak for the virus? Is the health care system geared for dealing these numbers?
There are multiple projections at this point of time on the peak period of Covid-19 infection in the country and globally. Some projections estimate a peak period in the next two months and a few, later in the year. States may also witness a surge or dip at different points in time.
No country, including India, was prepared to combat Covid-19 but is managing it in the best possible way. Looking at the rising cases in India, reshaping of the healthcare paradigm is the only way forward. The roadmap to achieve universal healthcare hinges on engagement and collaboration where all the key stakeholders can come together, partner and work in tandem to bridge vital gaps in healthcare service delivery. For future, a collaborative platform to coordinate national resilience through value based public private partnerships would work.
Adding to the problem is the difficulty faced by non-Covid patients in approaching hospitals and availing treatment especially for chronic diseases?
Our member hospitals are ensuring that they have segregated spaces for non-Covid, suspected--Covid and confirmed-Covid patients. They have been committed to provide safe and infection free atmosphere for patients and staff. Social distancing measures and disinfection have been given high importance along with public education and awareness efforts.
For non--Covid patients, hospitals are ensuring that dialysis/chemotherapy is done in a separate, dedicated area to ensure their safety and that of frontline workers and other patients. The medical and nursing teams are working in multiple shifts followed by isolation periods. In addition to this, remote care facilities like telemedicine and video consultation facilities are also being conducted by several hospitals.
What is your view on testing procedures?
According to a survey done by NATHEALTH, it was found that private sector labs are being utilized only at 30 per cent of their capacity while the public sector is running at full capacity. With the increasing number of cases each day, it is important to ramp up facilities and services at all labs to improve the current testing scenario in the country. A state-specific approach in partnership with relevant stakeholders is required where both public and private sectors can help in increasing screening/testing and identifying cases for treatment.
State governments are mandating hospitals to reserve beds for Covid-19 patients? What is your view?
There is an urgent need to revamp the Indian healthcare system today and India must use the present pandemic scenario as an opportunity to assess the situation and work to fix the gaps related to access, quality, infrastructure and shortage of skilled medical professionals. We are doing everything possible to support the State government efforts on Covid management. At the same time, existing non- Covid patients seeking medical treatment for various other diseases should also be given priority. It is important for us as a nation to prioritize healthcare, bring in increased health investments, scale up medical education and leverage technology to set up hospitals in tier 2-3 settings and strengthen primary healthcare.
What is your assessment of healthcare professionals getting infected and how does that affect the functioning of hospitals?
The rising number of cases is posing a key challenge and increasing cases of infection among healthcare staff brings to light the need to scale up safety measures in and around hospitals and medical centres. There is already a shortage of skilled HCWs and critical care providers and rising number of infections among them will only further worsen the situation. It is important to tackle this situation through public education and stringent hygiene and disinfection measures.
Hospitals also need to follow mandated quarantine periods for HCWs working in isolation wards.
The leadership teams in all hospitals need to coordinate with the medical services team and the administration. A 360-degree approach on risk mitigation and open communication will help in keeping the morale up.
There are multiple projections at this point of time on the peak period of Covid-19 infection in the country and globally. Some
projections estimate a peak period in the next two months and a few, later in the year
— Preetha Reddy, Vice Chairperson, Apollo Hospitals