Anjali as crime detective agent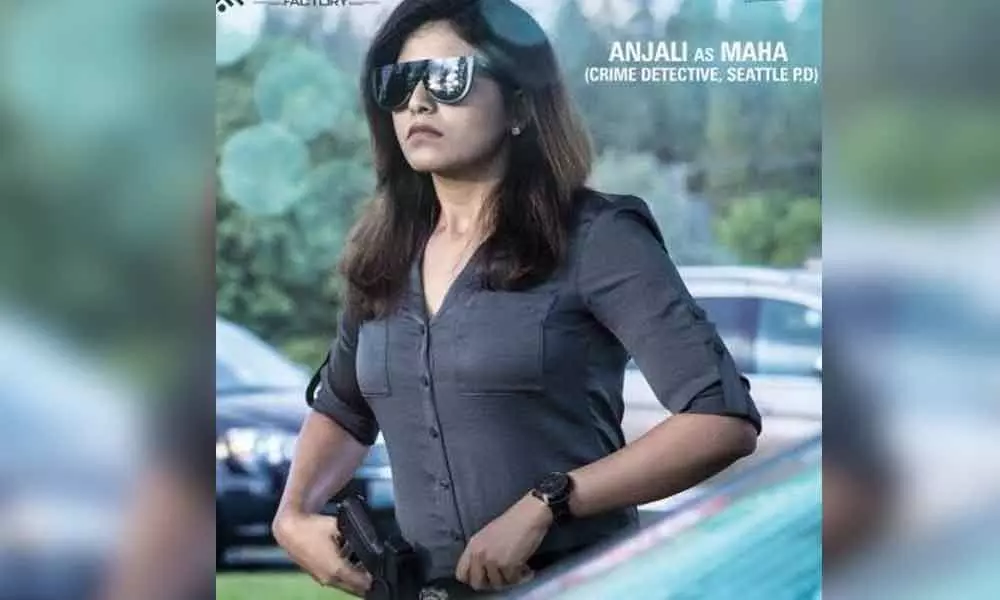 Highlights
Actress Anjali who is known for adding a level of authenticity to her power packed performances will next be seen in the film 'Nishabdam.'
Actress Anjali who is known for adding a level of authenticity to her power packed performances will next be seen in the film 'Nishabdam.'
Her first look from the film was released on Friday and she will be reportedly playing a Crime Detective agent from Seattle PD.
In the crossover film that stars Anushka and Madhavan in lead roles sees Anjali play a prominent role.
Directed by Hemanth Madhukar, TG Vishwa Prasad's People Media Factory is producing the film in association with Kona Venkat's Kona Film Corporation. The film will have a grand release in Telugu, Tamil, Hindi and Malayalam.
Stylishly dressed Anjali is bound to enthral viewers in a new avatar. Her look from the upcoming film has triggered lot of interest.