Mahesh Babu belies huge expectations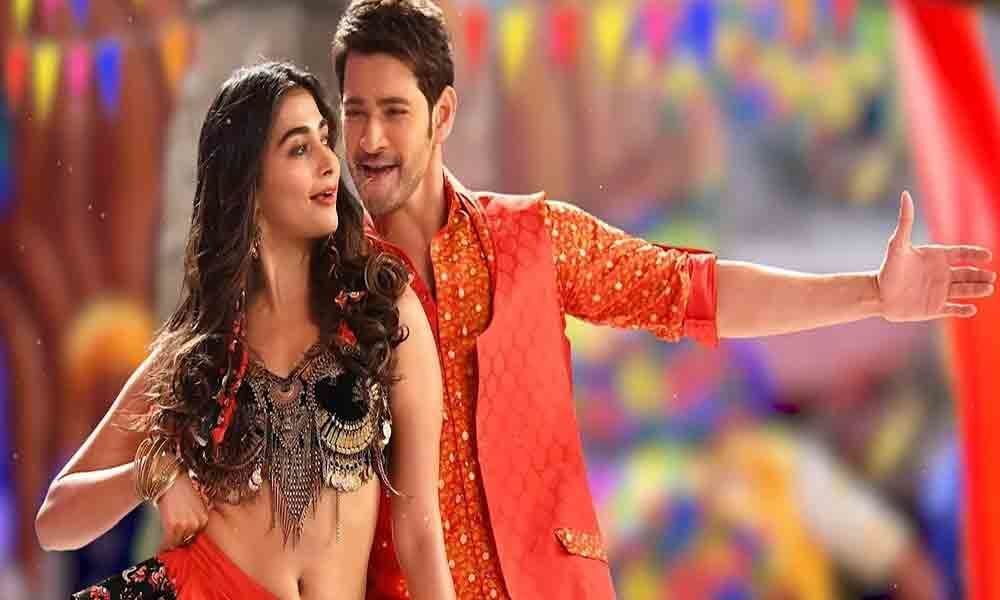 Highlights
'Maharshi' hit the screens on Thursday amidst massive expectations and cult Mahesh fans' yearning to see their superstar on screen, one year after `Bharat Ane Neenu.'
'Maharshi' hit the screens on Thursday amidst massive expectations and cult Mahesh fans' yearning to see their superstar on screen, one year after `Bharat Ane Neenu.' Ace director Vamsi Paidipally, who made sensible movie 'Oopiri', this time has offered the audience a underwhelming, déjà vu kind of experience with the basic plot having glaring similarities with Mahesh's recent blockbusters.

The story opens with the announcement Rishi Kumar (Mahesh) as CEO of a foreign IT firm and his obsession with success, then from a surprise party the story moves to Rishi's past where he despises his father's failure and aspires to make a mark in the world, Rishi moves to University for his Master's degree and there we're introduced to Ravi(Allari Naresh) his roommate, and Pooja (Pooja Hegde) his lady love and Rishi as a topper in academics. However, lackluster comedy and romance make things sour.
Rishi parts his ways with his roommate Ravi and his girlfriend Pooja as Rishi faces allegations for a conspired paper leak and Ravi sacrifices his life to save his bestie Rishi. Mahesh gets to know about the sacrifice much later through a professor and returns to India to renew his bonding with his friend but he is caught in cliched farmer-business tycoon battle (a theme explored by Mahesh's earlier movie) and rest of the story deals with how success-obsessive Rishi turns into a tame farmer.
On one hand, Mahesh impresses with his towering screen presence, on the other his lectures on social topics mar the show. Even gorgeous looking Pooja Hegde couldn't salvage a poorly-etched role. However, comedy hero-turned-character actor Allari Naresh manages to connects well with the audience with emotive skills as well as comic timing. Despite boasting of a ensemble cast-Jaya Sudha, Prakash Raj, Jagapathi Babu- but they're wasted in ill-defined roles. In fact, Vamsi should've given Vennala Kishore a much better role to exploit his comic talent. Hence, comedy and a few songs are big letdown and could cut into repeat audiences.
Whereas, cinematography stands out with breath-taking visuals.
Mahesh was at ease in wooing pretty women and his bonding with friends is engaging. He truly looks like IT honcho for sure.
The film also reminds Tamil movie 'Kathhi', 'Srimanthudu' and 'Bharat Ane Nenu' at some places and the list is endless. Director Vamshi, who has hits like 'Brindavanam' and 'Yevadu', seems to losing grip over star-centric movies these days. Trying to infuse melodrama, Vamsi took of gamble of sorts. Although he sketched a larger-than-life role for Mahesh but the story lacks the necessary sting.
Next time around, we hope Vamsi discovers a novel plot, rather than rehashing old stuff.