TS should learn from Delhi how to tackle fevers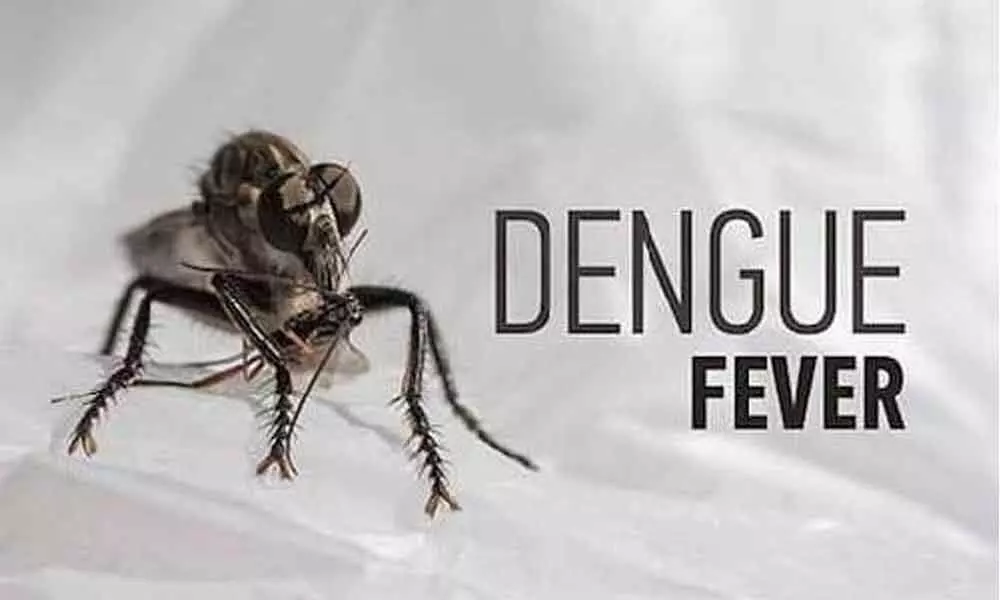 Highlights
'10 Weeks. 10 A M. 10 Minutes.' is written all over Delhi on hoardings and billboards.
"10 Weeks. 10 A M. 10 Minutes." is written all over Delhi on hoardings and billboards. When these hoardings came up not many knew the significance. But now they know what it is all about.
New Delhi has woken up to a new morning. Dengue cases are almost nil now. There is a huge relief across Delhi. Otherwise, this post-monsoon period would have seen, as in the past, a spurt in dengue cases and thousands of people would have fallen victim to it.
Dengue, chikungunya and viral fevers are the norm of the season. The States which are still unable to manage it should learn from Delhi. Even citizens cooperated in Delhi to the call of Arvind Kejriwal.
The Chief Minister appeared on all channels, FM radios and hoardings to call upon people to fight for 10 weeks against dengue at 10 am for about 10 minutes.
His advice was simple. Check for mosquito breeding grounds in and around your house and throw our clear still water. Or else, just add a few drops of oil to it to prevent mosquitoes from breeding in it.
Coupled with the excellent Mohalla Clinics that have sprouted in hundreds across the capital, the individual fight had become a success. Dengue virus is transmitted by female mosquitoes mainly of the species Aedes Aegypti and, to a lesser extent, Ae. albopictus.
This mosquito also transmits chikungunya, yellow fever and zika infection. Dengue is widespread throughout the tropics, with local variations in risk influenced by rainfall, temperature and unplanned rapid urbanisation.
A vast majority of cases are asymptomatic and hence the actual numbers of dengue cases are underreported, and many cases are misclassified. Over 3.9 billion people, in 128 countries, are at risk of infection with dengue viruses.
India remains vulnerable to these viruses. Delhi recorded the worst-ever outbreak of dengue in 2015. With over 15,867 cases and 60 deaths, the task at hand for all the stakeholders was daunting.
While India as a whole and Tamil Nadu, Kerala, Karnataka, Punjab and West Bengal, in particular, saw a significant rise in number of dengue cases (99,913 in 2015, 1,29,166 in 2016 and 1,88,401 in 2017), Delhi, on the other hand has shown a steady decline with 80 percent reduction in the number of reported cases.
The Confederation of Medical Association of Asia and Oceania has commended the job of the Delhi government in tackling the fevers. It is really commendable because the government has gone to a great length in tackling the menace.
Workshops had been organised in large number to prepare doctors for handling the situation. All clinics were provided with the required logistics including beds, bed nets, IV fluids, medicines etc. It also has capped the charges for tests at Rs 50 for platelet count test and Rs 600 for NSI Elisa test.
In addition, the Health Department workers kept visiting each and every household to check for possible mosquito breeding grounds. Who says war against mosquitoes is pointless? If there is a political will, there is a way.
Does anyone in Telangana government listen? A team of officials and corporators had come and gone long back to Delhi to study the Mohalla Clinics. Any use?
Subscribed Failed...
Subscribed Successfully...