Colony president forever!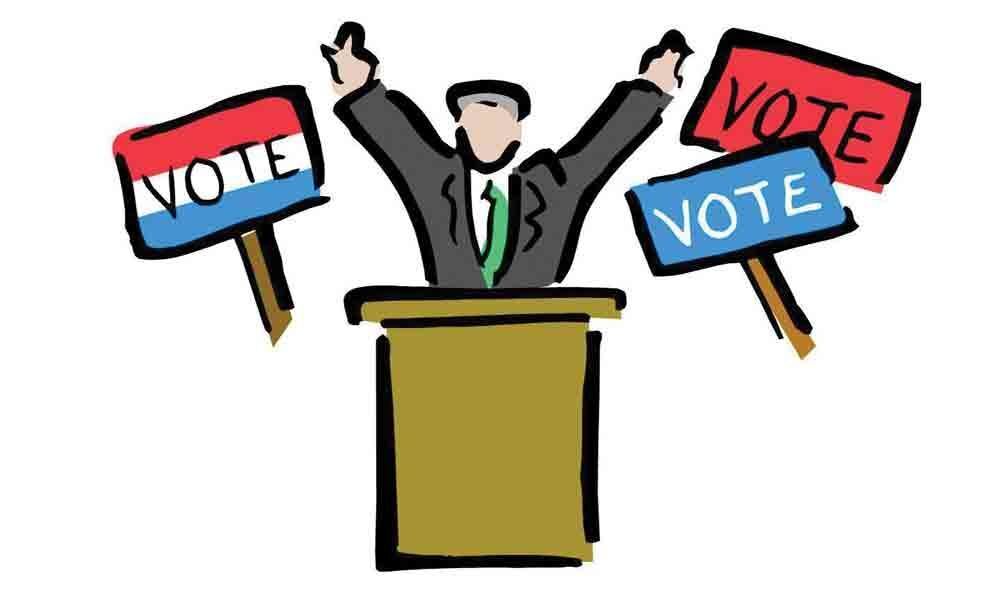 Highlights
You cast your vote? Helped the nation?
Subbu seemed happy. I asked him why. He showed me the finger – there was a black mark on it.

'I voted today,' he said. 'It was an enlightening experience.'
'Is that why you are happy?' I asked. 'That you cast your vote? Helped the nation?'
'I did,' he replied. 'But to tell you the truth, I am actually happy because after watching all our leaders closely in this election, I have found a way to become our colony President, forever.'
'How', I asked.
'I researched our leaders extensively to find some clues,' he said. 'One thing is that most leaders have corruption charges against them. I don't have any, but I can get one soon. But there is another key to winning any election and staying in power.'
'What is that? I asked.
'Promises. If you listen carefully, all these guys are saying the same thing– we will remove corruption, terrorism, poverty, we will put all bad guys in jail, we will give all good guys the bad guys money, we will build walls, we will go to war, we will beat our neighbours, we beat our neighbour's neighbours, we will give jobs where you don't have to work, we will give cars, jewellery, eternal life, license to beat people you don't like, free booze, guns, drugs …'
'Whoa! But Subbu, you cannot make promises like that. You will get caught after one term.'
Subbu laughed like a hyena. 'Ha…ha, in my research I have found how to wriggle out of those promises also. Thanks to our leaders.'
'Subbu, this is serious dude,' I said. 'If you make promises and not honour them you will be in trouble. The other day they put a fellow in jail because he promised to marry a girl and did not marry her. You can go to jail for cheating too.'
'There's a secret to it,' said Subbu smugly. 'Have our leaders fulfilled any of their promises? Removing poverty, terrorism, corruption? Why? Because they have found a great technique. I will use the same technique in our colony. It is foolproof.'
'What is that?' I asked.
'All I will say is that I want to do so many good things, but 'they' are not allowing me to.'
'Who are they?' I asked, intrigued.
'Good question,' said Subbu. 'It's a long story. We have to start at the root of the problem. We start millions of years ago, when the first rotten fellows came into our midst from god knows where. We have to find their strains and get rid of them. That's where we begin our story. Then we find their children and grandchildren, etc. They are our chief villains.'
'That's impossible,' I said. 'You cannot catch them. How can you do it?'
'That's the idea. Since I can't catch them, I cannot do anything. For example, if anyone asks me what I have done about corruption in our colony I will tell them how these bad people are not allowing me to.'
'But you are the President of the colony,' I said. 'Put the bad guys in jail.'
Subbu laughed loudly.
'Do you think any of our leaders put the bad guys in jail? If we put the bad guys in jail what will we do, then? Who can I blame?'
'But this is not about blame,' I said. 'This is what you promised. Do something. Use your power. Otherwise, people like us will not believe you.'
Subbu thought for a moment.
'You are right. I must do something about it. There's one way out of this. Put people like you in jail to show we are doing something. Hands up!'
Subscribed Failed...
Subscribed Successfully...