Influencer, who speaks his mind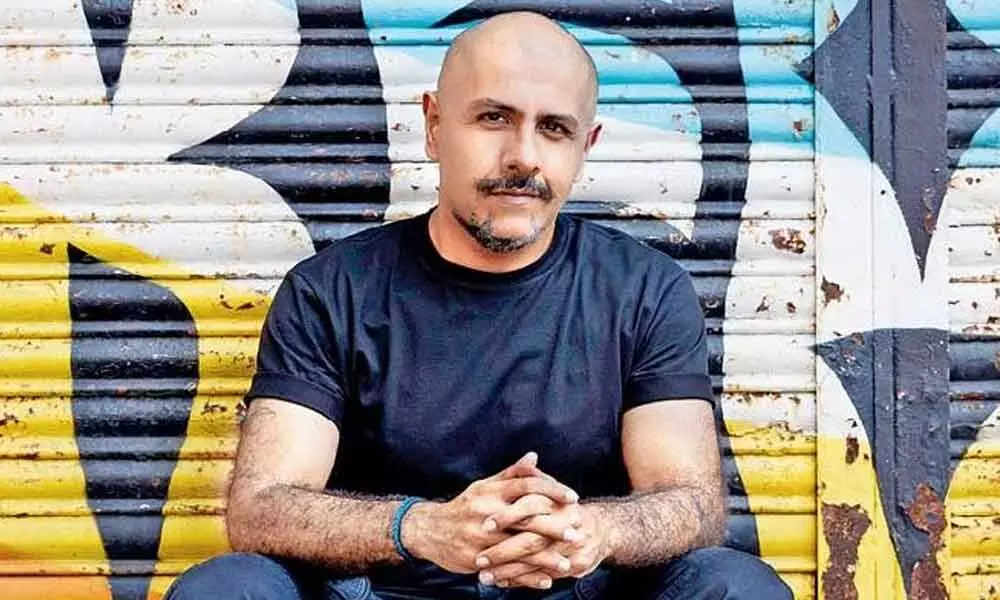 Highlights
Vishal Dadlani, one of the well-known Bollywood music influencers of our time, known to be the 'man who speaks his mind' was in Hyderabad for one of...
Vishal Dadlani, one of the well-known Bollywood music influencers of our time, known to be the 'man who speaks his mind' was in Hyderabad for one of its kind concert for the Imperial Blue 6th season – 'Rock & Lol' alongside his partner Shekhar and popular comic Sunil Grover. Speaking to SUNDAY HANS in an exclusive interview, he shares his take on the music scene and his political views

on the Independent music scene in India
The Independent scene across the country has really opened up now. It's unbelievable. At one point I used to be an independent artist myself, and I wanted to promote as many people as possible and do whatever I can. Right now, they don't need me. All these guys are bigger than I am, in fact. They should promote me.
On changes in the music scene
Yes, there have been changes and drastically so. There are so many different styles now; if you take the Hip Hop scene, its exploded; if you take someone like Prateek Kuhaad, he is defining India across the world now in English, which is a wonderful thing to see. India is one of the largest English-speaking countries in the world. America's accepting Prateek Kuhaad, the rest of the world will follow. It is inevitable that other Indian artists will also follow that path. It's really good to see this happening.
On regional music scene
I think it shouldn't be called regional music. I think it is just music, man. All of it comes to Bombay. We listen to Telugu music on a regular basis. Telugu music, Malayalam music, Tamil music, Kannada music, we consume it. All of South India has very evolved music audience. So musicians here are allowed to do a lot more stuff that we people can't do. It is very different when you are making music for general audience that has to transcend everywhere and it's very different when you are making music for a specific audience that has studied music that you have in the south, which is amazing. During the concert in Hyderabad, you will see that when we sing on stage and when we ask the audience to sing, they will all sing in the right pitch and time; it's not exaggeration. It's true anywhere in South India. The audience here is as good as the performers on stage.
His band 'Pentagram' and new projects with 'Shekar'
We are writing next album. It's a process. We have to live life to write about it and we have have lived a lot of life. There are a lot of ideas for songs, directions...but most importantly, all of us are also doing different things. So getting together is very difficult. We are going to try and make that happen this year.
Me and Shekar are making music for a couple of films as usual. We are doing two very interesting projects in the UK, both of which have never been done by any Indian composer before, in many ways. When A R Rahman won the BAFTAs and Grammys, he expanded the mental possibilities for Indian musicians. The Indian musicians felt "acha we can also do this".
On being vocal about the political scene in India
I have no interest in the political scene. I have concern for India, I love this country. I care about this country. I care about how things are going on in this country, about the fact that India is based on the ideals of equality and secularism and freedom and kindness and compassion and without inbuilt kindness and compassion India is not India. I see kindness as strength not weakness like some say. For them, Gandhi is drama. For me, Gandhi is India. The idea of Gandhi, not the person; the philosophy of Gandhi the ahimsa, the compassion. The hateful people who you see so much of right now; you feel bad for them because they are people at the end of the day. So, I just want to give everybody a hug and say just be happy man, be cool. Everybody is equal. We are all brothers. There is no such thing as religion. There is no such thing as caste. There is no such thing as state divide or language divide. So, when I come to Hyderabad, I come home. It's not like I am going to some different city or different culture. These are my people, my food, my music. I love this place.
On why other film influencers don't speak on the current politics
I don't know what people should do and shouldn't do. I only know that if I don't say what I say and what I believe is true, what I believe is right; I cannot sleep at night. It bothers me how people stay quiet when they see something wrong. Those who are fighting, will fight. Those who are standing up for the right will stand up for it. Those who are standing up to make India more inclusive and compassionate place will raise their voice.
Speaking on Hyderabad
I love Hyderabad I genuinely love it. I find people very civic minded. I find the city very clean compared to most cities. I find people are very warm, really welcoming, the women are beautiful, spectacularly beautiful, intelligent and talented. I think Hyderabad is a city that is very much driven by the power of women. People are modern in their thinking. I love the city.
Subscribed Failed...
Subscribed Successfully...