Tribal jewellery in vogue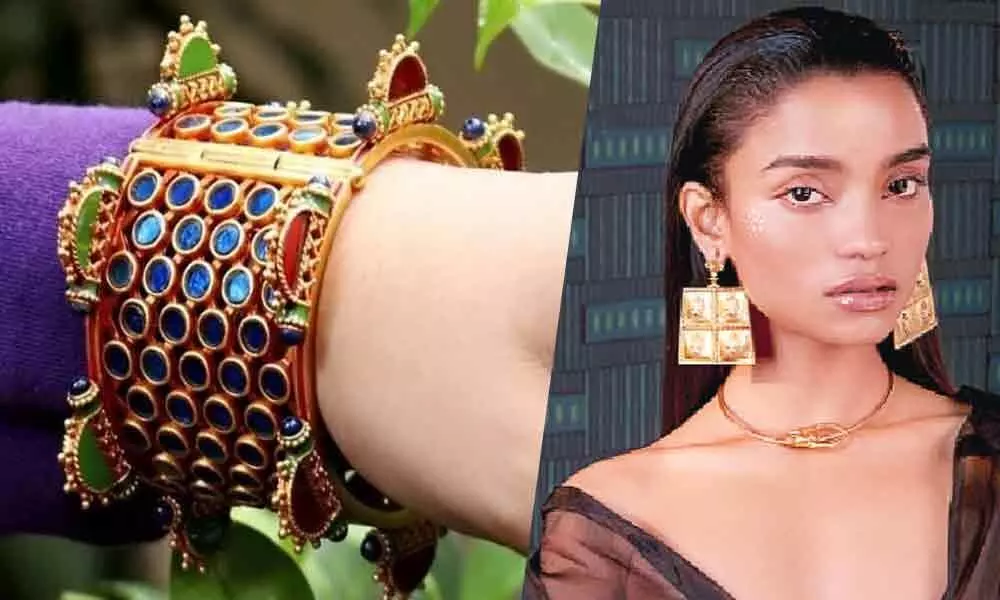 Highlights
If you're done flaunting your fine jewels and bored of traditional polkis, then it's time to get your hands on some tribal baubles
Experimental handcrafted silver jewelry brand, TRIBE Amrapali, has a loyal and exponentially growing fan club. With innovative designs that are modern, affordable and fashionable, the baubles made out of silver, gold-plated silver and fashion jewelry are a winter essential this season.
Inspired by the cultural and artistic Indian roots, the accessories can be worn with both ethnic outfits but look absolutely glamorous when teamed with a pair of jeans and a white shirt.
Director and CEO, Tarang Arora, gives out more information on how a young brand has quickly captured a slice of the market.
Despite its huge popularity, tribal and experimental jewelry was never a high street option; do you think your company saw the gap and has the first-mover advantage?
Yes! Possibly it is because there has always been more than adequate knowledge and immense fondness amongst people for silver jewelry.
My wife, Akanksha started Tribe knowing that this interest exists; however, there weren't many brands that could translate it into contemporary pieces.
Here the traditional silver setting with a very modern make - which makes it every-day wear yet, statement-y for evenings out. And we take pride in creating our own niche consumer base in the industry for tribal jewelry.
You have tied up with designers like Manish Arora and Masaba in the past, how much does designer collaboration help in propelling originality and exclusivity?
More than exclusivity, the idea was to collaborate with creative geniuses like Manish and Masaba who are naturally inclined to jewellery, as they are to clothes. Our consumer base constitutes of people that follow, engage with and appreciate the play of different sensibilities.
Talking about the collaboration - Manish Arora was able to envision the outstanding motifs and introduce ultra-vibrant hues for the exclusive collection whereas Masaba brought in her love for quirk through making every piece spectacular with its own story.
Drama or usability, when it comes to jewellery which do you feel is more important?
I would say both! In addition to our striking designs, the utility is the baseline to every creation. You would be surprised to learn that our larger, elaborate pieces end up selling as well, if not more, as the simple, everyday ones.
And with this price point and easy maintenance, we have been able to make a place in the picks of both the categories.
Subscribed Failed...
Subscribed Successfully...