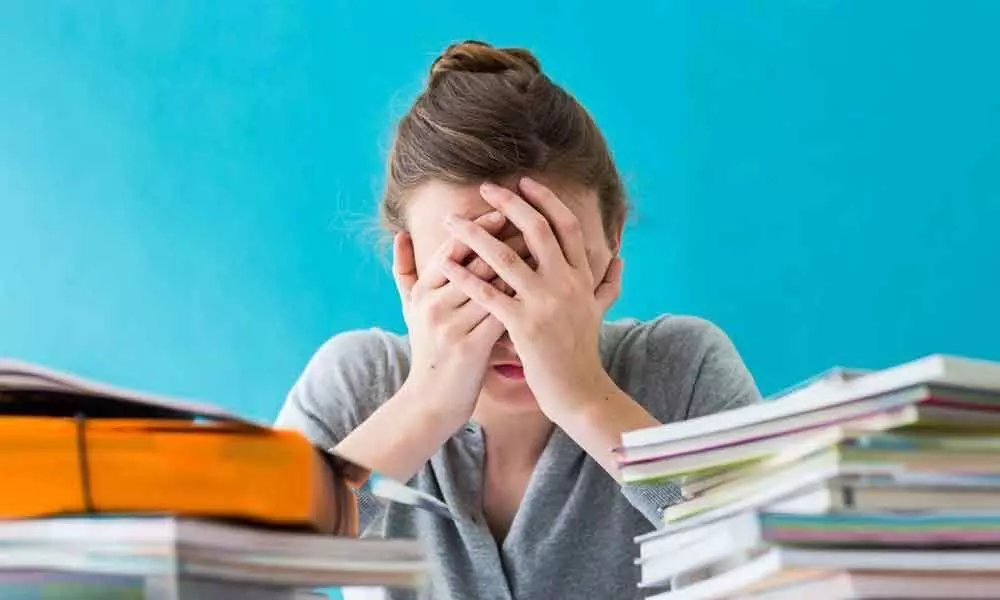 Highlights
Limited career options for children can devastate a child and also spoil a relationship between a parent and a child
When it comes to the matter of education parents get really concerned as to what kind of career their child should pursue.
In India the exposure to education has always been a favourite topic of conversation. And, majority of children do not get to choose their profession, but instead are forced to take up a career that they are not enthusiastic about.
Recently the movie 'Chhichhore' had a storyline where a young boy is unable to crack the JEE mains and so he ends up committing suicide. He does so because he is unable to face his parents as they had lot of expectations form their child.
It delivers an important message on exam pressure. Here the matter of concern is really about what kind of a relationship a parents have with their child.
We often justify our decisions by citing societal pressure and also since we have limited exposure to the many career opportunities and alternatives. We force our children or expect our children to take up a profession that we are interested in.
Education in India has left children with options but not choices. Forcing a child to do something that he dislikes could make his life stressful and sometimes unable to manage stress, he makes a choice to end life.
To understand how to maintain a parent and a child's relationship we have spoken to Dr Radhika Acharya, a clinical Psychologist at Deccan Hospital and a counsellor at MGIT, who has focused on issues that can disturb a relationship and a child.
"There are multiple reasons; parents should be able to connect with the child and help them to choose their own profession. Parenting in India is completely different, they nurture children differently.
Many times I got a call from parents that their child is not doing well in academics, but they were not aware that the child was going through depression for past few months as she lost her grandmother whom she was attached to.
There are many things that affect the child's academics. Second thing is that children are not exposed to many academic options and parents also do not expose them to different options that makes a child think that he has no choice and needs to purse a profession that his parents choose," said Dr Radhika.
When asked about how can the gap of communication between a child and a parent can be filled, she mentioned, "It all starts from home; from childhood parents should be able to give unconditional positive regard which means the child should get unconditional love from parents, of course discipline is a different thing.
But, freedom to communicate with parents should be given. Likewise the child must be exposed to different aspects. For example, when parents take the children out they should explain the history behind the places, who knows the child might harour an interest in history in the future.
Academic development is not a career path; holistic development is the necessity. By this the child will be able to make choices when he/she reaches 10th standard. They should get information about all the subjects so that they are left with many options."
"Parents should stop pushing their expectations on children. There are many unconventional professions where one can earn more than the usual jobs.
It is only about how passionate you are towards your job or how hard working you are. Develop clarity and interest in your child's profession.
Parents should be a guiding force. Rather than taking control over them, give them freedom to choose their subjects,'' she adds.
With the changing times in our society, it is high time that the closing the communication gap between a parent and a child should be given importance.
Having a mindset to understand the child could foster a friendly relationship between a parent and a child, which allows the child to confide his fears and troubles easily.
Subscribed Failed...
Subscribed Successfully...