Hyderabad: EFLU successfully conducts end-semester exams online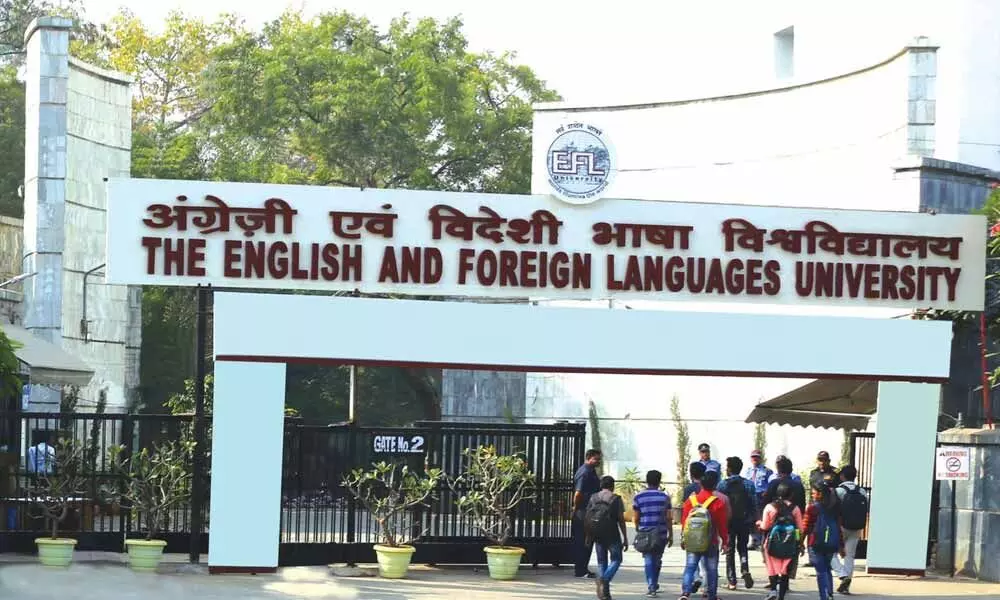 Highlights
lThe Central university earns the distinction of being the first in the county to complete the exams in online mode
Thus the university saves students' academic year threatened due to the corona lockdown
Hyderabad: The English and Foreign Languages University (EFLU) earned the distinction of being the first among the Central universities in the country to have successfully conducted end-semester examining online during the lockdown.

The EFLU, Vice-Chancellor, Prof E Suresh Kumar said that it was made possible due to the proactive measures taken by him and active support from the students, faculty and non-teaching staff of the university and its off-campuses. In turn, students pursuing various undergraduate, postgraduate, teacher education courses and PhD at the university headquarters in Hyderabad and at the regional campus in Lucknow appeared for their end-semester examinations online.
He said exams are in progress in the regional campus of the university in Shillong through online mode with student-friendly formats.
He congratulated the teaching staff for the successful conduct of the examinations and added, "The university is also probably the first in the country to have online viva voce examinations of PhD Scholars beginning as early as 19 March 2020.
The VC said that apart, the university through its University Social Responsibility Endowment Fund to spread awareness on Covid-19 through jingles broadcasts on FM Radio, Hyderabad.
The university also produced short-films part of an awareness campaign against the coronavirus in different languages