Past & Present: Those Were The Days…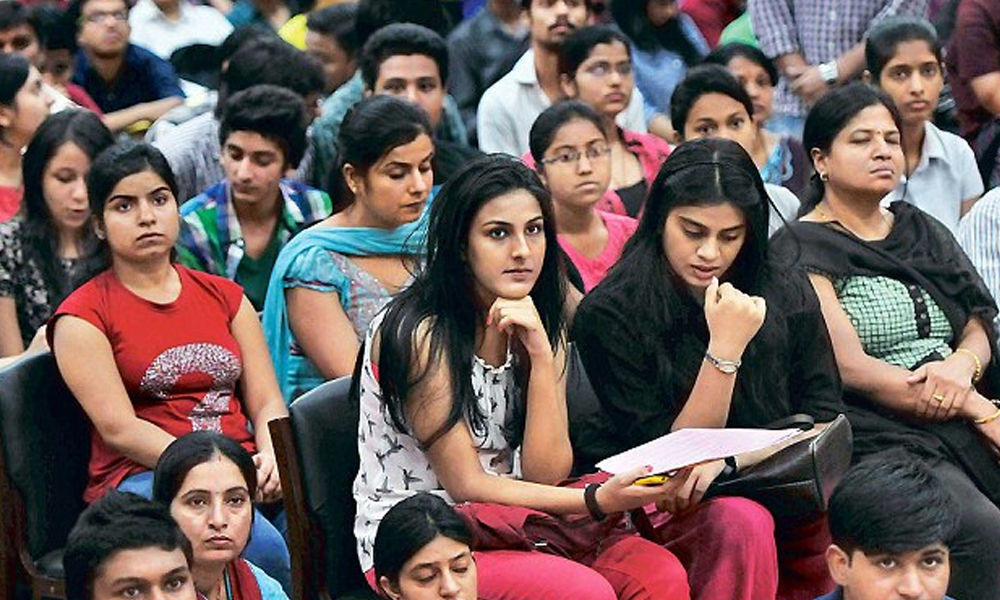 Highlights
Delhi university was more than a fabulous place in the Sixties when I was a student there in its legendary Arts Faculty
Delhi university was more than a fabulous place in the Sixties when I was a student there in its legendary Arts Faculty. The lovely campus was filled with boys and girls going around enthusiastically to the different faculties.
It indeed made me feel that i t was great to be young and to be at the country's top most university was the very heaven! I was from the brand new Kirori Mal college by the side of Hansraj college.
Our Principal was Dr Sarup Singh (of sacred memory) We had different varieties of rose was at once genial and loving. As he stayed in the campus he was always available to us for advice and guidance .
Later on he was made Governor of Kerala where I could visit him every month. as Trivandrum, the capital of Kerala was not far away from my home.
Delhi university was more than what meets the eye.
It was well known for two things-its lovely girls and its ever-famous roses. During winter season Kirori Mal was a sight to see and not to dream of. During winter Kirori Mal garden was indeed a dreamland.
Different varieties of rose filled our garden and visitors came from the various parts of the city to have a look at our roses/girls. Needless to say that they were flabbergasted with persons like the tall and graceful Amitabh Bachchan who at that time was doing his Physics honours.
He acted in his first English skit -"Death of a Salesman" which was ably directed by Prof.Frank Thakurdass who was the director of the College Arts club.
There were others like VM Badola, R Krishnan, Kohli who acted along with :"lamboo"(Bachchan's pet name).Bhutani was the Guitar maestro. And there was the lovely Beena Wahal who excelled in Kathak. The auditorium was filled to capacity whenever she danced .
She was the heartbeat of Kirori Mal. Sharada Malhotra too excelled in histrionics .She handled tragic roles and made the audience weep. Malati Ayengar was too good at her studies and was an inspirational figure among the girls.
Kirori Mal always played well in the tennis tournaments with its excellent players like Bachchan,Desh Deepak, Raj Khosla and Lalit Mohan Jain..Harbhajan Singh represented KMC in the university contests for music and always came out in flying colours.
Manjit Singh,Kamal Kapoor were the other active artistes of the college.
There was always an 'intellectual' gang in the college hostel. NK Nayak,Desh Deepak,Vasu deva Rao.Harbabs Mukhia(the Medieval India historian).
K Bikram Singh(the documentary maker) et al were leaders. We were always encouraged by our renowned professors headed by Frank Thakkur Dass and CL Suri and Prof Mehta.
The nearby Kamlanagar Coffee house was the nerve centre of our activities and fuelled by endless cups of coffee we discussed everything under the sun, as they say from kings and cabbages.
A good ten minutes' walk would take us to the famous University Canteen near the Miranda House.In the evenings we made it a point to crowd around Miranda House to have a look at the lovely Mirandians as they were called.
Raj Khosla was always with me when we made a beeline for the canteen .We waited long hours for certain beauties to come out so that we can have a "darshan". There were many Mirandians in the English wing of the Arts faculty .
Nirmal Dhanpat Roy was the uncrowned beauty queen of the Arts faculty. Then there were the lovely Rana Sisters.S unita ghuy and her sister Vinita Ghuy were the stars. They always gained invitations to the nearby Wengers Restaurant where they served lovely Expresso coffee along with meat burgers.
OMG-those were indeed the days!!!
In September last I had the good fortune to visit Delhi after a long number of years. Everything looks different now. But I could still see and experience the beauty and charm of the old Delhi university.
Even my young son Ranjan fell in love with the beauty of the university. As they say, memory is a treasure which no one can steal.
Subscribed Failed...
Subscribed Successfully...