10-day course on Egypt's history and ancient civilisations for young adults in Hyderabad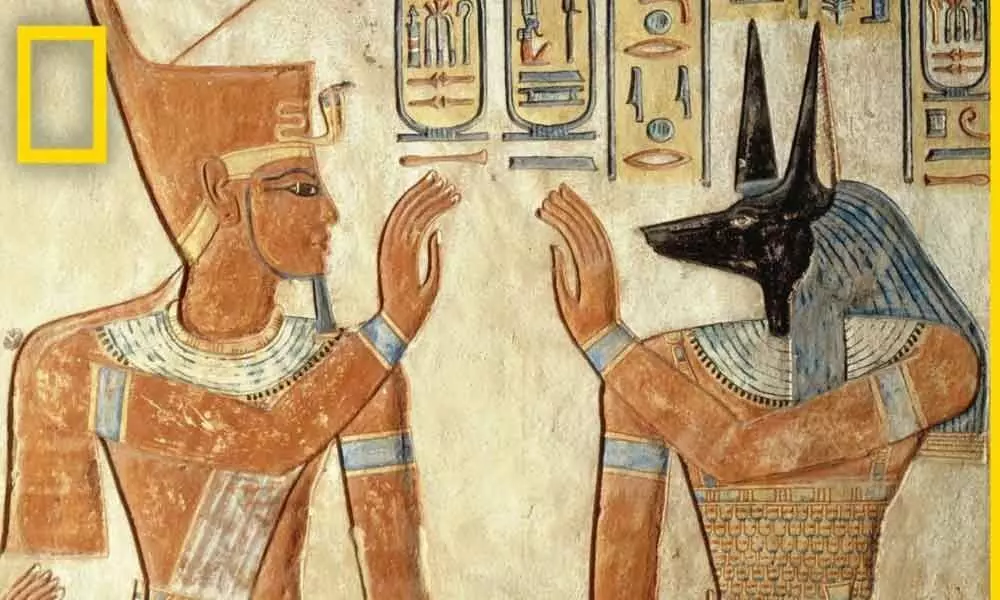 Highlights
Students of the programme will have an opportunity to have their work featured in a ground-breaking documentary
Hyderabad: The American University in Cairo (AUC) in Egypt, has exclusively collaborated with BrainGain Academy, for its 10-day winter programme titled 'Discover Egypt: A Historical and Cultural Learning Adventure'. The programme is inviting applications for its 10-day programme from January 11 to 24, 2020 at the campus of the American University in Cairo. The short course will offer an immersive experience in the world of Pharaohs, mummies, religions, hieroglyphs, and the archaeology of ancient towns. With this archaeological adventure, participants will explore Egypt's history and ancient civilizations and walk through the past, while experiencing the present in the streets of the magical city of Cairo. The deadline for accepting applications is December 20.
BrainGain Academy offers short-term, cohort-based curated learning experiences at leading universities around the world. It curates, develops and markets experiential learning programmes in partnership with leading global universities to offer new ways of learning for students. Harjiv Singh, Founder and CEO, BrainGain Global said, "We are happy to collaborate with American University in Cairo for a unique programme on Egyptology. The goal is to provide students with a valuable historical and archaeological academic experience while immersing students in an authentic learning environment. Such short-term programmes provide a great cultural and educational experience for students and we are glad that we have partnered with AUC to offer it."
Dr. Ghada El Shimi, the Dean of Undergraduate Studies and Academy of Liberal Arts, the American University in Cairo said, "We are excited to launch our 10-day programme 'Discover Egypt: A Historical and Cultural Learning Adventure', in partnership with BrainGain Academy. BrainGain has vast experience selling short-term experiential learning courses to different audiences and we look forward to meeting the cohort that attends our programme. The course will be an insightful learning experiences for anyone interested in learning about ancient Egypt's journey through time. We hope the students have a wonderful adventure when they come for the programme in December."
The programme immerses international students in Egyptian history and archaeology, and gives a crash course in Egyptian arts, culture and language. Learning will be hands-on, allowing students to understand the main social and cultural features of the region. Students will also get a crash course in Arabic that will allow them to communicate and interact effectively. It will be a unique opportunity to explore the archaeological sites including the Great Pyramids of Giza, as well as the lavish temples, and tombs in the heart of Cairo. There are many fun-filled social activities planned for the duration of the programme as well.
At the end of the programme, participants will have to work in small teams and create interactive graphics that visualize Cairo's dynamic 5000-year history. The winning team's graphic will be used in a ground-breaking documentary currently being filmed by a major TV & film production company.
This course takes an active approach to learning in both the classroom setting and in the field. On campus, classes will in part comprise of multimedia lectures that focus on big questions on society, the environment, beliefs and religions, the economy, politics and power in ancient Egypt. Lectures will further include group discussions and activities. Off campus, participants will roam the halls of Egypt's major museums and explore archaeological sites as part of experiential learning.
The fee for the programme is USD 3,000, which includes on-campus accommodation, expeditions and field trips but excludes airfare, visa costs, meals and international travel insurance. For more details and to apply for the programme, please visit: www.auc.braingainmag.com.
Interested in blogging for thehansindia.com? We will be happy to have you on board as a blogger.