2022 is expected to be more technology driven & interactive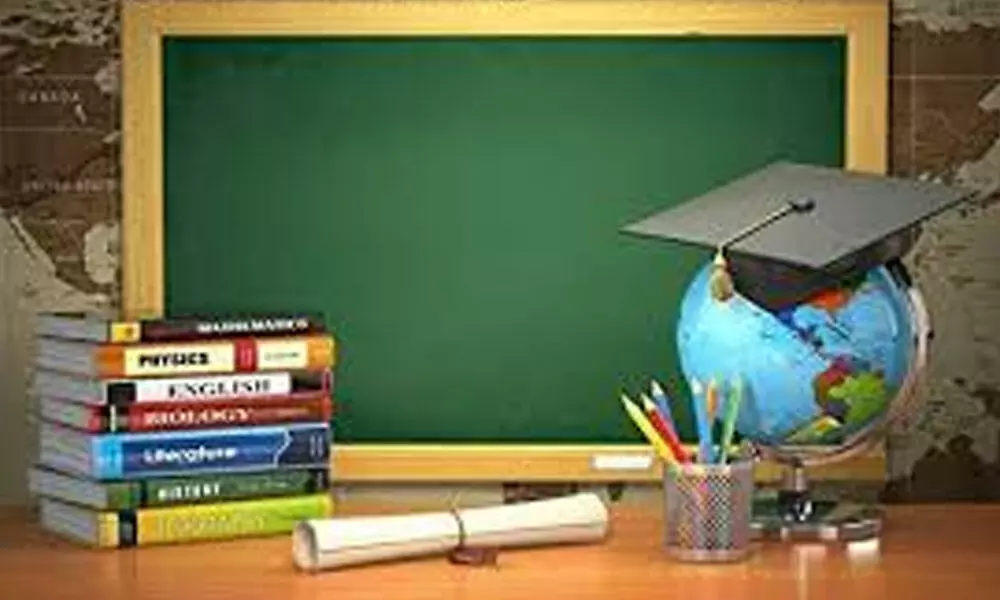 Highlights
Excerpts from an interview with some of the education players on 'How education sector will be in 2022'.
Excerpts from an interview with some of the education players on 'How education sector will be in 2022'.

Education in 2022 is going to be more accessible and convenient. Gamification, virtual reality, augmented reality, chatbots, block chain technology are going to play vital roles to increase the student engagement. Online learning of IT and AIDS related courses to meet Industry 4.0 is going to increase.
New edtech start-ups will come up with innovative models
"In 2022, I believe that there will be an increased private equity investment into Indian edtech companies with some of them growing internationally through global acquisitions. New edtech start-ups will come up with innovative models for improving educational outcomes. Some State governments will implement the National Education Policy 2020 by creating specific policies for the schools and colleges within their States. Unfortunately, new variants of the Covid-19 virus may still be prevalent in spite of widespread vaccination, hence educational institutions will have to continue with online or hybrid education. However, the quality of this may improve as institutes learn from the issues, they faced in 2020, 2021 that impacted the quality of education imparted to their students. Overall, greater integration of technology within conventional education over the long term will be the outcome."
— Dr Akhil Shahani, Managing Director, Thadomal Shahani Centre for Management, Shahani Group and CEO, Ask.careers

Hybrid learning is expected to continue
"With concerns over new strains of Covid-19 still strong, hybrid learning is expected to continue in 2022 with educational institutions combining both online and offline modes of teaching. In fact, these distinctions may start at the time of admissions as schools offer students a choice between in-class and online lessons.
After the rapidly changing events of the last two years, we also expect an increasing number of educational institutions to step up their risk and crisis management curriculum to improve risk management competencies among our emerging workforce, in keeping with prevalent practices in leading Universities from developed countries. We will see more innovative skill development courses across schools and Universities in line with the guidelines of the National Education Policy 2020.
— Hersh Shah, CEO, Institute of Risk Management (IRM) - India Affiliate
Technology in education will become native
"In 2021, education, particularly online learning, moved from panic to planning as technology aids moved above and beyond 'live classes' to play a more comprehensive role. K-12 schools and other learning institutions started to leverage tools, particularly Learning Management Systems, to supplement instructor-led live classes by hosting learning resources for self-paced, asynchronous learning. With the introduction of the New Education Policy 2020 (NEP) coming into play from the 2022 academic year, we will witness much-needed changes taking effect, with technology getting deeply embedded as part of learning delivery and outcome measurements. In many ways, the pandemic – terrible as it has been a force-multiplier for online education. There has been a paradigm shift towards adoption of eLearning systems and pedagogies that support more holistic and better quality of education. This shift has been structural and, in most cases, is now irreversible. Accordingly, technology in education, or ed-tech, is at an inflection point and will become native to learning and education in the years to come."
— Jerold Chagas Pereira, Executive Director & CEO, mPowerO

Will be more accessible and convenient
"Education sector in the following year 2022 is expected to be more technology driven and interactive. The uncertainty looming over the traditional method of classes due to pandemic will give impetus to technology infused pedagogy. Tech-savvy students and self-motivated students will get immensely benefited. Though the government is trying to bring reforms through NEP-2020, for example a student can earn 20 per cent credits through online its execution in toto may not be possible in 2022. Till date only a few Universities have resources to offer emerging courses through online. However, the demand for online courses and MOOCs will increase. Gamification, Virtual reality, Augmented reality, chatbots, Block chain technology are going to play vital roles to increase the student engagement. Online learning of IT & AIDS related courses to meet Industry 4.0 is going to increase. Teachers are going to face a tough time in imbibing the domain independent skills among the students like ethics, teamwork, and social responsibility. Education in 2022 is going to be more accessible and convenient, but the motivation of students is a big challenge."
— Er Koneru Satyanarayana, President, KL Deemed to be University

It will continue through remote learning
"The priority in 2022 will be to enhance the affordability and accessibility of education. With uncertainty due to the pandemic, education will continue through hybrid mechanisms and remote learning. We will continue to witness technology-led innovations, using AI and ML to personalise and automate e-learning, along with analysing learner data to improve outcomes. Institutions will also follow a mobile-first approach and leverage micro-learning for better understanding. Additionally, there will be an uptick in professional learning offerings as students, working professionals and companies will realise the benefits of upskilling and reskilling to keep pace with changing technologies and evolving industry demand."
— Anish Srikrishna, Chief Executive Officer, Times Professional Learning

Education will be depended on technology
"The education sector 2022 will continue to rely heavily on technology, to drive learning outcomes through remote and hybrid learning, AI-led teaching techniques and Adaptive learning.
Emphasis on lifelong learning through skill training programmes like DDU-GKY and RPL will ensure skilling and upskilling of the entire labour work force, for every stage of the "Education to Work '' life cycle. Continuous Professional Development creates a virtuous cycle, with better salaries, higher productivity, more job satisfaction over all. As we move forward into 2022, a democratic and inclusive approach to education will ensure access to quality education for all, making India employable and future-ready."
— Anand Dani, CEO - Education, Consulting and Skilling, Ampersand Group

It will make students more career-ready and employable
"As we witnessed, the year 2020 saw a surge in the EdTech industry as schools mandated the online mode of education. EdTech platforms were in the nascent stage a few years ago but with the lockdowns, EdTech platforms have stealthily taken over as modern means of education, and the trend accelerated in 2021. Most of these EdTech companies have adopted technological advances to disseminate quality education but have only managed to get into the niche skill area. Very few EdTech platforms have been able to empower students to take charge of their careers right when in college.
Increasing codibility of students in emerging technologies along with making them career-ready and increasing employability is the need of the hour. While EdTech platforms are here to stay, very few have established themselves to make students more career-ready and employable in 2022 such EdTech players will continue to put their energies in this direction.
The platforms that can equip higher education students with the repertoire of skills from Fullstack to BlockChain to Cloud Computing will generate better employment opportunities for them. Such platforms will additionally focus more on making the students career-ready and the industries will be unburdened from training costs and gain traction."
— Karun Tadepalli, Co-founder and CEO, byteXL