Cracking the hard nut: UPSC Civil Services Examination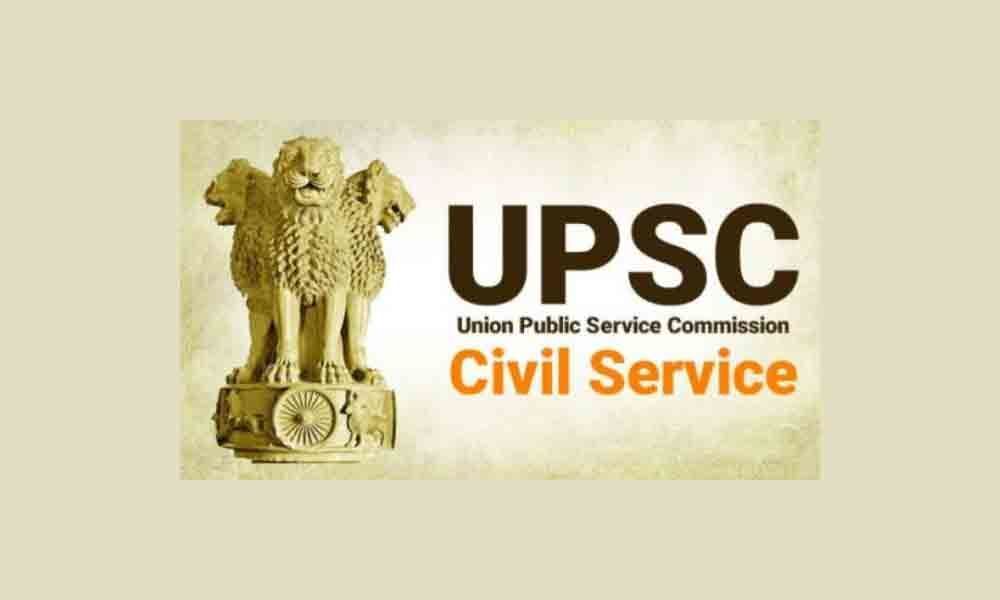 Highlights
UPSC is not following a standard pattern of allotment of questions for various topics.It is becoming difficult now to attempt or even to prepare for complete syllabus.
Paper 1

UPSC is not following a standard pattern of allotment of questions for various topics.It is becoming difficult now to attempt or even to prepare for complete syllabus.Hence, it is wise to stress on those subjects, which are common for MainExamination.Considering the general nature of the examination the tactics must be to focus on greater rather than intensive coverage giving more stress on subjects, which are common to Main Examination.
History
The areas to be covered are the history from ancient to modern period. The focus should be on modern Indian history, which is covered in the mains. The basic knowledge in Ancient India and Medieval India is sufficient.
The NCERT books (Class XI and XII) are good enough for the purpose.
You can refer following books
1. India's Struggle for Independence – Bipan Chandra
2. Facets of Indian Culture – Spectrum
3. NCERT XI (Ancient & Medieval)
4. NCERT XII (Modern Indian History)
Polity
The Constitution and various related aspects should be done well. Some articles andfacts should be memorised. It is better to prepare this area well since it will be helpfulin mains and interview.
1. Indian Polity – M Laxmikanth
2. NCERT IX-XII
Geography
Geography could be divided into Indian and World Geography and has overlapping syllabus covering Economics (like Iron Steel industries), Agriculture (Soils, Irrigation), Environment (Types of Vegetation, National Parks), Demography with Map and Current affairs being its core area.
1. Certificate Physical Geography – G C Leong
2. NCERT VI – X (Old Syllabus)
3. NCERT XI, XII (New Syllabus)
4. World Atlas
Economy
The basic concepts are being asked along with current affairs based questions. Thebasic clarity can be obtained from the standard books. The current affairs can be studied from Economic Survey and the newspapers.
Suggested Reading:
1. Economic Survey
2. Dutt & Sundaram or Mishra &Puri or IC Dhingra
Sciences
Sometimes the questions are asked very difficult that even science students find itdifficult to answer. But the preparation should be in such a way that all the basicquestions can be done correctly. The questions are also asked in applicationsorientation.
Suggested Reading:
1. Science and Technology, NCERT Class IX & X
2. What, Why & How books by CSIR.
Environment, ecology & biodiversity
Over the past few years, the UPSC has placed higher weightage on the subject of Environment, Ecology and Biodiversity in its examination syllabus. Questions regarding the correct method to prepare Environment for UPSC Exams in rampant.Environment as a subject is ever changing in nature, and there is no one source you can refer to for holistic knowledge on this subject. The absence of a concrete study material and probability of unpredictability in questions asked can put any aspirant in an uncomfortable position.
Before we get to the perfect method to prepare, here are a few effective tips to get you started :-You must read the newspapers regularly
1. When reading the newspaper, you must be able to pick out and study only the relevant issues
2. Try to form a conceptual knowledge base regarding crucial environment related news you read Example, for a news article about the 'Central Pollution Control Board', you must read up on this body
3. Do not be surprised to see questions that technically fall under biology/zoology/geography to be asked under this section
4. A simple approach for environment related topics is a good mix of static and dynamic portion.
Suggested reference books:
Environmental Ecology Biodiversity & Climate Change – Pratiyogita Darpan
Ecology and environment by P. D. Sharma
Current affairs
This has become a very important component. The preparation should be continuous from the sources given in mains strategy. The notes should be focused on the factual aspects that come in the news. Many questions are asked from this area, so prepare thoroughly. The efforts will be useful for all stages of the exam. It should become a part of your daily routine.
Suggested Reading:
• The Hindu News paper
• Frontline Magazine
• Yojana Magazine
• Competition Wizard or Spectrum Issue on Current Affairs – This is just to make sure that you have covered all the current affairs issues in News Paper.
Paper 2
General Studies Paper 2 is also for 200 marks like the General Studies Paper 1 of Civil Service Exam Prelims. In all previous examinations so far, the number of questions in CSAT Paper 2 was 80, with each question carrying 2.5 marks.
Paper 2 in civil service exam is the test of candidate problem solving skills and command over language (English/Hindi according to medium) through Comprehension. As the paper requires 33% (67 marks out of 200) marks in order to qualify you have to work smartly without giving much of your valuable time for this paper.
There are many books for CSAT in the market, often confusing freshers about how to select the right book for the exam. Civil Services Preliminary Exam Paper 2 (CSAT) being more practice oriented, it's always better to select books with quality problems. The book(s) should also cover all sections mentioned above in the UPSC Prelims Syllabus in detail.
Practice makes perfect. It may sound cliche but you need to know this but there are many brilliant aspirants out there who have not cleared exam because of CSAT. And that is sad. Deliberate practice will save you.
Suggested books:
Quantitative Aptitude – R S Agrawal
Reasoning – R S Agrawal
High school Grammar & Comprehension - Pal & Suri /Wren Martin