Excess rainfall helps State fulfill its commitment to TN in advance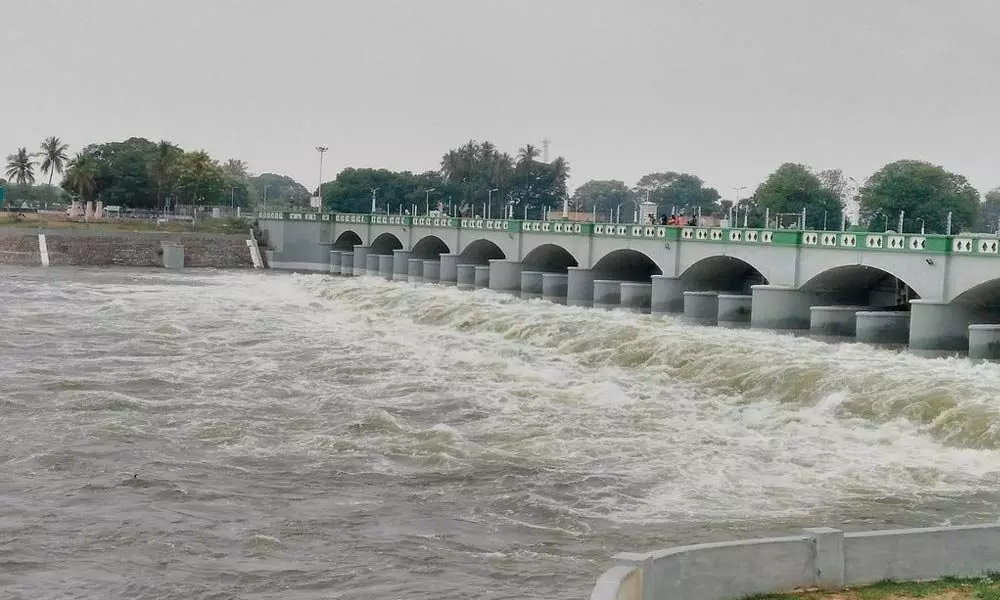 Highlights
Karnataka which has received 16 percent excess rainfall this year has fulfilled its commitment of releasing almost the entire share of Cauvery water to the neighbouring State of Tamil Nadu
Mysuru: Karnataka which has received 16 percent excess rainfall this year has fulfilled its commitment of releasing almost the entire share of Cauvery water to the neighbouring State of Tamil Nadu.
The State has already released 170 TMC of water to Tamil Nadu, according to sources in Karnataka State Disaster Management Authority. As per the final order of Cauvery water dispute tribunal, Karnataka is supposed to release 177.25 TMC of water to the neighbouring state for the entire water year - from June 2020 to May 2021.
During the south-west monsoon season from June to September, the State recorded 991 mm of rainfall as against the normal 852 mm, which is 16 percent excess. It has received six percent excess north-east showers so far since October as per KSDMA sources. This abundance of rainfall has helped the State release its share of water to Tamil Nadu much earlier.
Last year too, the State recorded 16 percent excess south-west monsoon rainfall, and 53 percent excess north-east monsoon showers (from October to December) and it released its entire share of 177.25 TMC of Cauvery water to Tamil Nadu on October 6 2019 itself. In fact, during the entire water year from June 2019 to May 2020, Karnataka released 273 TMC of water to Tamil Nadu. Which means TN received 95.75 TMC excess Cauvery water. Since the State received good rainfall since 2018, it released Cauvery water to Tamil Nadu much in advance.
As on Saturday, all four major reservoirs in Cauvery catchment area -- Krishna Raja Sagara in Mandya district, Kabini in Mysuru district, Harangi in Kodagu district and Hemavathi in Hassan district --had 94.74 TMC of water as against their total capacity 114.57 TMC. And last year the same day they had 105.88 TMC.
The water level at KRS now stands at 122.73 feet as against its 124.80 feet capacity. Effectively, it has 46.61 TMC of water as against its capacity of 49.45 TMC. Similarly, the water level at Kabini stands at 2276.15 feet as against its 2284 feet capacity. The dam has 14.90 TMC of water as against its 19.52 TMC capacity. Hemavathi dam has 28.23 TMC as against its 37.10 TMC capacity. Harangi dam has 5 TMC as against its 8.50 TMC storage capacity.