Hookah bars superspreaders of Covid, should be banned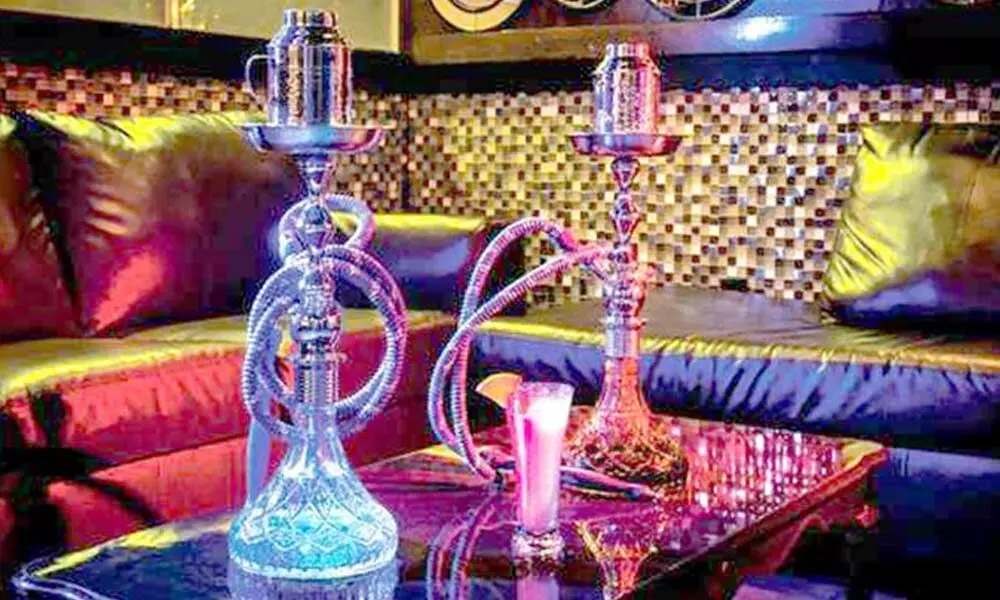 Highlights
Hookah bars which remained closed for a long time after the outbreak of coronavirus are back in business. With New Year around the corner, they are expected to become houseful
Bengaluru: Hookah bars which remained closed for a long time after the outbreak of coronavirus are back in business. With New Year around the corner, they are expected to become houseful.
Health experts warn that smokers are more vulnerable to corona infection as their immunity is compromised with reduced lung capacity.
Sources from the health department claim that Health Minister Dr Sudhakar wrote a letter to Additional Chief Secretary of Health Jawaid Aktar in November 2020, requesting suitable action to prevent the youths from getting addicted to tobacco and other intoxicants.
Use and sharing of hookah in communal and social settings with tobacco or without tobacco can lead to spread of the dreaded virus.
Further, majority of the hookah bars don't have designated smoking area exclusive for hookah smoking. Food and other beverages are served in the enclosure in blatant violation of the rules. While New Delhi, Uttar Pradesh, Rajasthan, Mumbai and Chandigarh have banned hookah bars, Karnataka which has been a role-model in tobacco control for other States is reluctant to follow suit.
There is no official estimate on the number of hookah bars functioning in the city, sources from the BBMP claim that there are more than hundred-odd bars serving hookah in Bengaluru alone. There is no clear picture on the hookah bars are functioning in other parts of the State. Also, some of these bars are owned by politically influential people.
"Karnataka has always remained a role model for other States in tobacco regulation. However, in the case of hookah, it is dilly-dallying to impose a ban on it. It should be noted that hookah is banned in Delhi, UP, Rajasthan and cities like Mumbai and Chandigarh" said Prof. Ramesh S Bilimagga, president of Consortium for Tobacco Free Karnataka and Senior Oncologist of HCG.
Explaining the harmful effect of hookah and how it can fuel coronavirus spread, Prof. Ramesh said "The water pipes used to smoke are made from nicotine, herbs, vegetable and fruit extracts and other substances with tobacco or without tobacco. It is very harmful to both smokers as well as non-smokers as the smoke from water pipes is filled with harmful carcinogens. Further, the sharing of the mouthpieces and hoses can spread coronavirus".
He said that the Consortium for Tobacco Free Karnataka is planning to meet Health Minister Dr Sudhakar soon and appraise him about the harmful effects of hookah and demand a ban on it in Karnataka.