Thanksgiving - food and wellness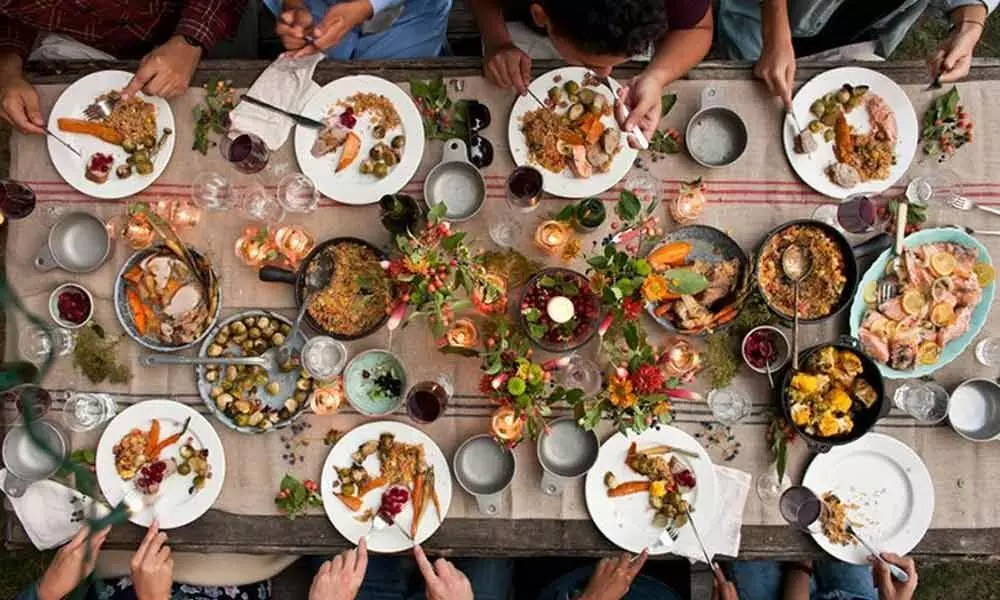 Highlights
Thanksgiving has always been one of my favourite holidays…..well except for the ones I've worked.
Thanksgiving has always been one of my favourite holidays…..well except for the ones I've worked. It's a day to see family and friends, a time to come together and give thanks for all the blessings you have in your life. And I'm very happy to share some of my favourite Thanksgiving recipes with you today.
One of our family's favourite vegetables are beets and making them in this delicious compote with apples and walnuts will get even the finicky eaters to try this flavorful combination!
It can't be Thanksgiving without Cranberry Sauce, and in our house, you'll always find Cole Slaw on our holiday menu.
Have a Great Holiday, no matter what you serve and remember to count your blessing and be thankful for all you have in your life.
Thanksgiving Recipes
It's easy to make delicious side dishes for Thanksgiving or any time of the year. You'll love these easy to make recipes that will have your guests asking for seconds!
Prep Time
1 hr
Cook Time
50 mins
Total Time
1 hr 50 mins
Course: side-dish cuisine: AmericanKeyword: side dishes, thanksgiving recipes Servings: 16 Calories: 280kcal
Ingredients
Cranberry Sauce
2 cups fresh or frozen cranberries
1 cup of water
1 cup Sugar
1 tbsp fresh lemon juice
1 tsp orange zest
Instructions
Cranberry Sauce
place all ingredients in a small saucepan and bring to a boil, allow to continue a slow boil for 5 minutes
reduce heat and allow to simmer for 15 minutes, the sauce will thicken
allow to cool for about 20 minutes, then refrigerate overnight.
Cranberry sauce will become jellied when fully chilled
Nutritional Information
Cranberry Sauce
Servings Per Recipe: 11

Amount Per Serving
Calories: 95
% Daily Value *
Total Fat: 0.1g < 1 %
Saturated Fat: 0.0g
Cholesterol: 0mg 0 %
Sodium: < 1mg < 1 %
Potassium: 71mg 2 %
Total Carbohydrates: 24.2g 8 %
Dietary Fiber: 1.5g 6 %
Protein: 0.3g < 1 %
Sugars: 21g
Vitamin A: 63IU
Vitamin C: 15mg
Calcium: 5mg
Iron: 0mg
Thiamin: 0mg
Niacin: 0mg
Vitamin B6: 0mg
Magnesium: 4mg
Folate: 7mcg
MASHED SWEET POTATOES WITH APPLE BUTTER
6 large sweet potatoes
1/2 cup apple butter
4 tbsp butter
sea salt to taste
1/2 tsp cinnamon optional
INSTRUCTIONS
Mashed Sweet Potatoes with Apple Butter
Peel and cut sweet potatoes into medium-sized chunks.
Place sweet potatoes in boiling salted water and cook for 15-20 minutes or until tender
drain potatoes well and in a mixing bowl add the potatoes and butter and whip until butter is melted.
Add in apple butter, salt, and cinnamon and whip until fully incorporated
place in a serving bowl and serve immediately or keep warm in a 200-degree oven until ready to serve
NUTRITION FACTS
Mashed Sweet Potatoes Recipe
Amount Per Serving
Calories 198Calories from Fat 63
% Daily Value*
Fat 7g11%
Saturated Fat 4g25%
Cholesterol 17mg6%
Sodium 767mg33%
Potassium 690mg20%
Carbohydrates 27g9%
Fibre 4g17%
Sugar 3g3%
Protein 7g14%
Vitamin A 8265IU165%
Vitamin C 15.8mg19%
Calcium 63mg6%
Iron 4.1mg23%
* Percent Daily Values are based on a 2