MyVoice is to lift up the voices and experiences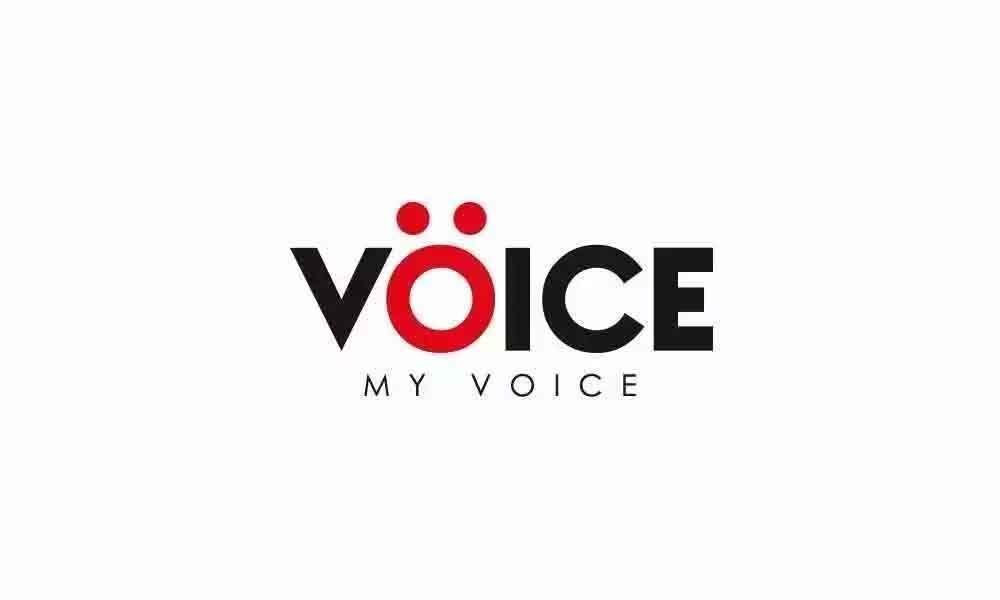 Highlights
MyVoice is to lift up the voices and experiences
Ayodhya dispute to end finally
The hearing of the highly debated case of Ram Mandir & Babri Masjid in the apex court of justice has concluded. The stage has been all set to give a fair result to every Indian.
The issue has been the main reason for political flip in India and it seems like its verdict is also going to result in a great turmoil if not handled properly.
It looks like the government is in no mood to witness any further problems and so has taken an appreciable move to play safe by imposing section 144 in Ayodhya till December 10.
After a number of social reforms like scrapping of Article 370, 371 etc., it's now time for the 27-year-old party's manifesto's turn to be achieved!!
Kavya Shah, Ujjain
Kudos to Nobel laureates
The trio - James Peebles, Michel Mayor and Didier Queloz – have been crowned with the most illustrious Nobel Prize for Physics for their significant contributions to Discipline of Astrophysics.
James Peebles was selected for the coveted prize for his theorical contribution to Physical Cosmology. He propounds a scale called Cosmic Microwave Background (CMB), which is electromagnetic radiation, referred in Big Bang Theory of Cosmology, through which we perceive stars, galaxies and planetary systems which are just got estimated of only 5 percent, while remaining 95 percent is dark matter.
It is a mystery that needs to be unravelled. Michel Mayor and Didier Queloz have discovered what is known as 'exoplanet' in 1995 i.e., a planet other than from the solar system.
This very discovery has opened the gates for mankind to find another of his species in the cosmos. Kudos to these laureates who have
made the first love of mankind i.e., astronomy popular all over.
Sane Shiva Shankar, Mahbubnagar
Kashmir limping back to normalcy
On Monday, October 14, postpaid mobile connection was restored in the whole State for helping Kashmiris talk to their families and relatives.
Everyone can communicate with his or her family easily by postpaid mobile connection. The connectivity for Kashmiris by phone and internet was removed more than two months ago.
They had to face many problems. Now the situation is gradually being normal.
Arif Ziya, Bengalore
The task of eliminating poverty
According to Gandhiji, the Father of our Nation, poverty is the worst form of violence and poverty anywhere is a threat to prosperity everywhere.
Having realised the importance of eliminating this social evil at the global context, the UN has also incorporated it as the First Sustainable Development Goal (SDG -1: End poverty in all forms everywhere) by 2030.
While India could produce several internationally acclaimed intellectuals in the field of economics, the real picture of eliminating poverty in all forms continues to thrive in the same sorry state of affair.
Innovative ideas like the RCT (Randomised Controlled Trial) have been tested and implemented in various other forms earlier and proved to be effective.
Even though, our spending on healthcare sector is abysmally low compared to other popular G7 countries, the phased increase in the spending on the same to 2.5 % of the GDP by 2025 as envisaged in the National Health Policy 2017 comes as the fresh ray of hope in the betterment of our prospects in this field.
A slew of measures introduced in the recent budget are also equally potential of changing the scenario of our education sector.
Satish Reddy Kanaganti, Tipparthy, Nalgonda
APJ Abdul Kalam, the true Indian
APJ Abdul Kalam's birth anniversary was celebrated on a grand scale on October 15 across the country. Abdul Kalam, popularly known as 'Missile Man of India' dedicated himself selflessly to the service of our nation.
He was the backbone and soul of our country, no one can dare to deny the most stellar and magnificent role he had played in respect of country's defence.
He rendered selfless service to the nation with view to keep the true Indian spirit alive among the whole Indian community for decades without fail.
Despite being such a towering personality, Abdul Kalam never showed even bit of self-importance even when he served the country as its President. We miss you so much, sir.
Mufti Muhammad Aasif, Bichhor, Haryana
Subscribed Failed...
Subscribed Successfully...