MyVoice is to lift up the voices and experiences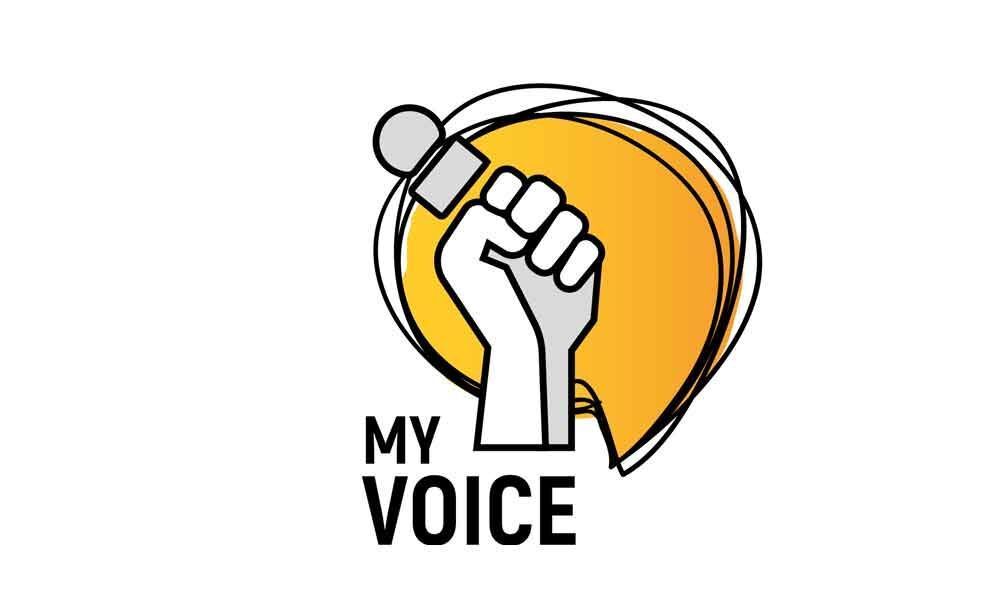 Highlights
MyVoice is to lift up the voices and experiences
Govt should constitute TTD Common Good Fund Committee
An exhaustive TTD Trust Board constituted by Andhra Pradesh Chief Minister has taken oath with Y V Subba Reddy as its Chairman. The earlier Chief Minister did not constitute the Common Good Fund Committee with the local MLA which usually meets once in a year in the State capital and thrash out with senior citizens, local representatives and discuss various welfare measures.
The Common Good Fund Committee plans for immediate solutions. They would solve the problem of Kumaradhara Project and Papavinasanam Dam to augment water supply presently to Tirumala. It looks after Annadanam and Prasadam schemes which are offshoots of welfare measures.
It also manaes the Aswini Tirumala Tirupati Devasthanams Hospital and BIRRD Hospital, a rehabilitation centre for the handicapped. SVIMS is taking care of the healthcare of Tirumala Tirupati Devasthanams employees, it being a super specialty hospital.
This help should go to every individual, whether he or she is a TTD employee or a resident of Tirupati, they should be given the same treatment. The employees of the TTD are getting provision in TTD cooperative stores.
The dilapidated temples are being renovated by the TTD funds and the contingency funds of Tirumala Tirupati Devasthanams are being used for it. The educational institutions in New Delhi, Vellore and Nagalapuram are under the Common Good Fund.
Media can influence the Chief Minister so that he can take some remedies for upliftment.
Dr Agarala Eswara Reddi, former AP Speaker, Tirupati
Promote mud pots for pure drinking water
The water supplied through the Mission Bhagiratha in Telangana State is, no doubt, has been purified and has better quality than Reverse Osmosis plants water (Some villages still prefer RO water over Mission Bhagirtha, THI, Oct 18).
Actually, RO plants purification is only limited to purity content with loss of essential trace elements like copper, iron, magnesium add zinc etc.
Today, most of the people are not getting pure drinking water, as the containers are mostly plastic material replacing the traditional mud pots prepared with soil (clay) material that was used in earlier days and people did not face any water related health issues like fluorosis.
As mentioned above, the soil enriched with all essential minerals are retained in clay pots also. These pots are served as reverse osmosis for water storage enriched with oxygen.
In this process, the water when we stored in the mud pot, it will remove the fluoride material from the water and retain all the trace elements are in the water. We get pure water from mud pot than the water we get from other devises.
Due to awareness among the urban population, the usage of mud pots is increased many times and they are easily available in local markets.
Similarly the government should create awareness about the importance of mud pots usage for getting pure water and promote preparation of mud pots in rural areas and make easily available to the people for healthy living.
P Narahari, Hyderabad
Why only six Indians got Nobel?
We are extremely happy that another Indian has got the Nobel honour, but we will perennially regret the decision of the wise men to deny it to Mahatma Gandhi despite his being nominated thrice.
And why should they have given President Barrack Obama the Nobel Peace Prize barely few months into office remains unexplained to this day. We revel in the general feeling of happiness among Indians that one of us, albeit with an American passport, is a Nobel Laureate yet again.
Abhijit Banerjee winning Nobel Prize in Economics; the occasion forces us to introspect why only six Indians have won this prize - Har Gobind Khorana, Subrahmanyan Chandrasekhar and Venkatraman Ramakrishnan were not Indian citizens!
Indians are competent to excel in any field, but for that a conducive environment is required, which unfortunately is not available in our universities. It is a sad fact that needs serious introspection by our politicians, academicians and policy makers.
JS Acharya, Hyderabad
Subscribed Failed...
Subscribed Successfully...