MyVoice is to lift up the voices and experiences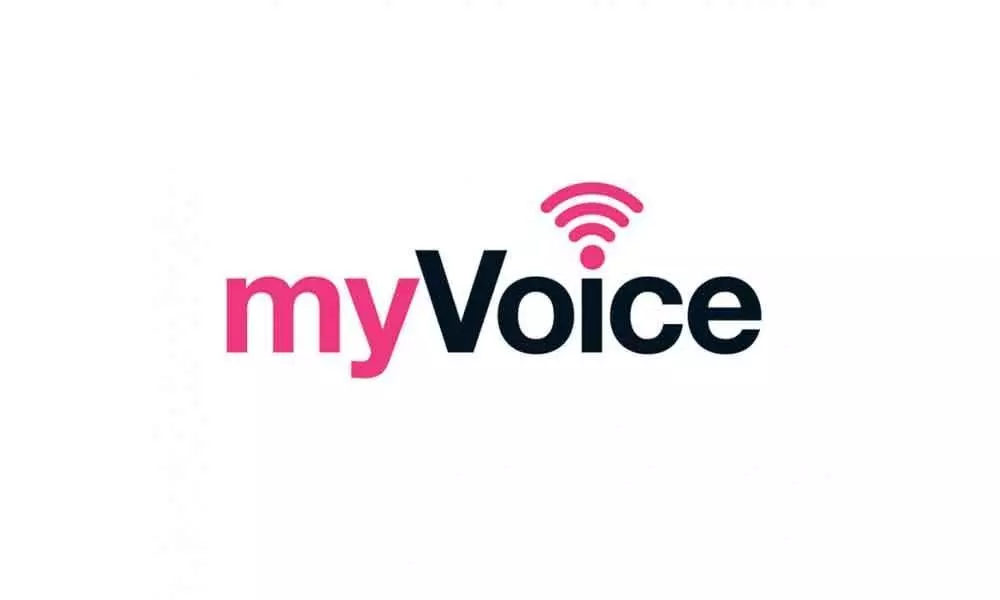 Highlights
MyVoice is to lift up the voices and experiences
Delhi's worsening air quality
A week after Diwali, Delhi's Air Quality Index shot up to 625, on Sunday at 10 am. It was the highest level in this year.
The national capital has officially declared the public health emergency category and the government has already ordered closure of schools till Tuesday in the city as children are complaining of breathing problems.
A total of 37 flights were diverted to other airports due to heavy smog in the city. Now according to Greenpeace, Delhi is the most polluted capital in this world.
But the State and the Central governments are only indulging in blame games. It is bad luck for us. While something as fundamental as the health of our children is at risk, we should devise a more robust, permanent solution to the problem of pollution like the United States.
T Anwar, Bengaluru
Delhi's terrifying plight
Our national capital is having tough times. Its air is poisonous. Schools have been closed. People have been advised by the government agencies to stay indoors.
That, by the way, is no option for lakhs who have to weather Delhi air pollution to go to office and come back home. Street vendors and shopkeepers cannot shut their shops. This would bring Delhi's economy to a grinding halt.
And, residents have to go out to local markets to buy groceries as families cannot stay hungry. Delivery boys, too, breathe the same poison if and when their reach your doorstep. The Cabinet Secretary is now monitoring the implementation of GRAP measures.
Sunday was, incidentally, the day when Delhi air pollution reached its worst level since November 6, 2016. According to the Central Pollution Control Board (CPCB), the 24-hour average air quality index (AQI) in Delhi stood at 494 at 4 pm on Sunday. Three years ago, it was 497.
Air quality monitor, SAFAR (System of Air Quality and Weather Forecasting and Research), under the Ministry of Earth Sciences, said Delhi's overall AQI reached as high as 708 around 5 pm on Sunday.
The safe level AQI is 0-50. So, it was over 14 times worse than the recommended level. An AQI between 51 and 100 is termed satisfactory, 101-200 is moderate, 201-300 poor, 301-400 very poor and 401-500 severe. An AQI that crosses 500 is 'severe plus' or calls for desperate emergency measures.
The GRAP was rolled out on October 15 when the AQI was going beyond 300. The air had already become very poor for breathing. If water were water, it would not be safe for bathing animals. Something needs to be done, that too as early as possible!
Malitha Reddy K, Hyderabad
BSNL customers deserve better treatment
The Cabinet Committee on Economic Affairs approved a Rs 70,000 crore package to revive MTNL and BSNL, with the two companies being merged and a voluntary retirement scheme being initiated to retrench employees.
Here's what we know about the Rs 70,000 crore revival package: Real estate assets worth Rs 37,500 crore will be monetised, with the funds being used to clear debts, upgrade networks and offer VRS to bring down the employee count by 50 per cent.
The plan also includes the allotment of 4G spectrum to the two companies, with the cost borne by the government. The idea is to make the companies more competitive, even as the other players get ready to compete in the 5G market.
The plan also includes a phased merger of MTNL, which operates in Mumbai and Delhi, and BSNL, which operates in the rest of the country.
That said, the possibility of such a merger was vehemently denied by the government as recently as last year, with such a plan being fraught with impediments, requiring the government to think through every last detail.
For instance, in the past, the leadership of BSNL has highlighted the different pay scales at the two companies as one of the impediments.
Another is that MTNL is a widely-owned listed entity. The government might also be being over-optimistic in its hope that 4G spectrum will make the companies competitive, because the real issue that needs to be addressed is whether BSNL will be equipped to function competitively.
4G spectrum alone does not guarantee customers. Customers respond to easy access and responsiveness. This is because customers are demanding, and this requires a company's processes to be geared to respond to customers with immediacy.
If anything, BSNL and MTNL's poor customer service is one of the biggest reasons for subscribers choosing to take their business elsewhere.
P Harsha Vardhan, Siddipet