MyVoice: Views of our readers - 30 Nov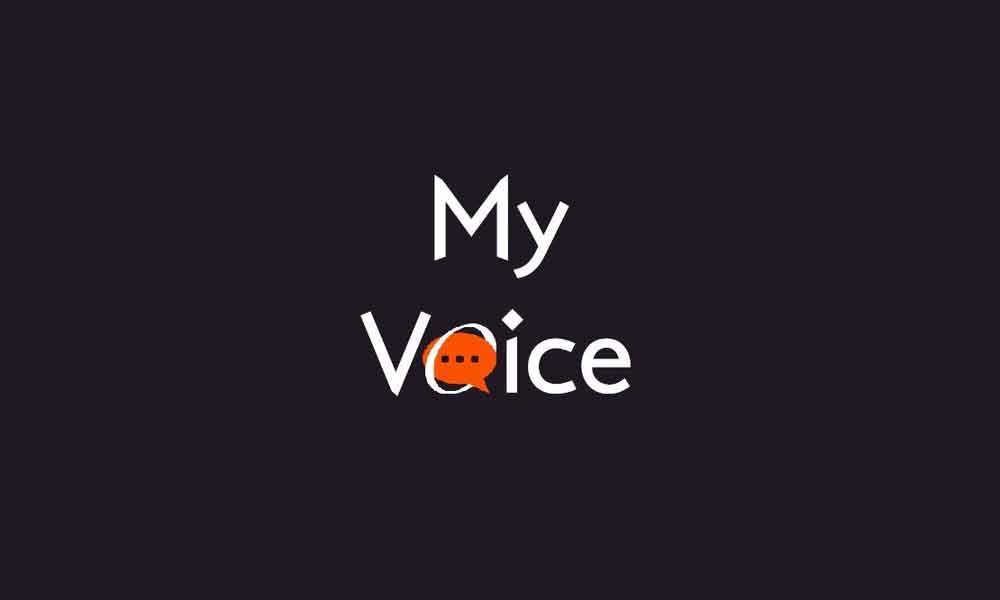 Highlights
The swearing-in of Uddhav Thackeray as the 29th Chief Minister of Maharashtra at the iconic Shivaji Park in Mumbai was a very grand occasion.
Maharashtra can be a model State
The swearing-in of Uddhav Thackeray as the 29th Chief Minister of Maharashtra at the iconic Shivaji Park in Mumbai was a very grand occasion.
It was nice to see that the farmers were made the guests of honour in the ceremony. Now that a three-part coalition government is in place, all eyes will be on it to see if it performs to the liking of the people of Maharashtra.
The incoming government must be worthy of the people of the state.
First and foremost, Shiv Sena, NCP and Congress will be on test on their capability to ensure the stability of the government.
These parties can succeed if they work as one team to improve the living conditions of the common people leading to an improvement in the quality of their life and keep their divergent ideologies out of the picture.
Ideological clashes in the open will be the last thing they can afford to do and imperil its continuance. The state level leaders of these parties must hold in check and curb their political ambitions to ensure the continued existence and smooth functioning of the government.
they should not be driven by the spoils of high office. The MLAs of these parties must remain steadfast in their determination to ward BJP off and escape the ignominy of the disqualified MLAs in Karnataka.
Shiv Sena, NCP and Congress must go by the common minimum programme with the thrust on mitigation of farmer distress by measures like loan waiver and fair price for agri-produce and crop insurance scheme and creation of employment opportunities and make Maharashtra a better state with better human development indices. The new government must make Maharashtra a model state for other states aspiring for prosperity to emulate.
G David Milton, Maruthancode, Tamil Nadu
Ajit Pawar Zindabad!
At the end of Maha-drama,it is Ajit Pawar, who had the last laugh. A case of having the cake and eat it too.Got the CBI cases closed, gaining maximum mileage in the minimum time, back to pavilion with colours and feathers, doubly happy regaining the just lost cabinet post of deputy chief minister. Gains galore, all the way!
Seshagiri Row Karry, Hyderabad
Aghadi or Pichadi?
Apropos to report "Don't make it a regular feature: HC (THI 28 November). In India the stadiums, parks and many other public utility established at the cost of tax payers get inaugurated with great fun fare and then slowly it used political class for various events. No wonder even ordinary people close public thoroughfare and roads for organising their own family functions including wedding functions more than one day.
As for as oath taking ceremony the by Maharashtra Vikas Aghadi (MVA) which claims that they are concerned about distressed farmer and others have not qualm lavishly spending on huge oath taking ceremony.
The people would have been more happy instead of wasting resource they could have gone for simple ceremony and should have got down business of attending to urgent issues pending for more than a month now.
One hopes the HC observations would be taken seriously and stop using the Shivaji Park as personal property of party in power as Maharashtra need to Aghadi and should not be turned into "Pichadi" (backwards)!.
N Nagarajan, Hyderabad
Constitute National Transgender Commission
It refers to Rajya Sabha on Constitution Day 26.11.2019 gifting transgenders by passing The Transgender Persons (Protection of Rights) Bill, 2019 which was earlier cleared by Lok Sabha on 05.08.2019.
But more is required bring transgenders in main streamline and to ensure that transgenders may leave begging and singing dancing as their profession for livelihood. An era should be there whereby transgenders may not separately in a society of their own, but may lead normal life in families of their birth.
It is indeed an irony of the system that just 22 transgenders applied for under-graduate courses combinedly in thee universities in Delhi namely Delhi University, Jamia University and Ambedkar University.
Union government should constitute National Transgender Commission. Unrestricted admission to any educational institution (private or public) for free education to transgenders should be made compulsory without needing any reserved quota.
Government should be duty-bound to make transgenders join mainstream with parents of new-born transgender child neither allowed nor necessitated to deject their transgender-child to be handed over to isolated society of old eunuchs for begging, dancing or resorting to some anti-social activities.
Rather criminal action should be taken against those parents who may disown transgender-child. Eunuchs forcing parents to part away with transgender-children should likewise be arrested and punished with stringent-most framed legal provisions.
Nothing can improve till effective measures are taken to make eunuchs come out from their regular profession of dancing and begging. It is to be noted that even some men posing as eunuchs resort to force people for giving them money.
While all other criterion for reservation like cast or religion is man-made, eunuchs are dominated section of society created by nature.
It is indeed pity that even the respectable and affording families disown their own eunuch-children. Not only eunuchs should be given priority and reservation in government-jobs, but also private institutions giving employment of eunuchs should be encouraged by providing special subsidy on wages paid to eunuchs by private establishments. Seats should be reserved for eunuchs in legislature and in public-sector jobs.
Madhu Agrawal, Delhi
Subscribed Failed...
Subscribed Successfully...